WND's Cashill: Accused Killer Wore A Hoodie, So He's Just Like Trayvon
Topic: WorldNetDaily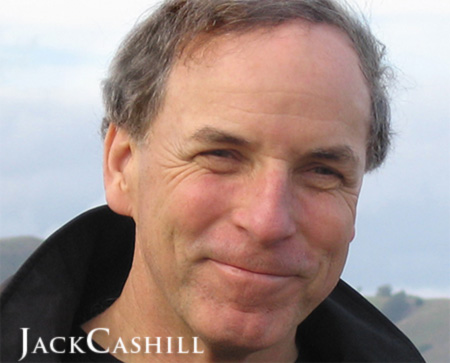 An Oct. 19 WorldNetDailiy article begins:
In Jackson, Miss., a bass fisherman who was participating in a professional fishing tournament was gunned down by a hoodie-wearing, 17-year-old black youth in a case that has become a sobering reminder of violence in America.

The case is noteworthy because the suspect's description is almost the same as that for Trayvon Martin the night he was shot and that it took place in the city that just elected a radical, black separatist, Chokwe Lumumba, as its mayor.

Jack Cashill, author of "If I Had a Son: Race, Guns, and the Railroading of George Zimmerman," believes this case highlights a lot of the troubles that currently are plaguing the nation and reveals the biases of the mainstream media, particularly in how media outlets referred to Trayvon as a "child" while the Jackson murder suspect is not, despite the two being similar.

"The accused killer is the same age and race as Trayvon Martin and yet, in no article that I've seen has anyone described him as a 'child.' He would have become a child, however, and his hoodie a symbol, if Johnny [sic: Jimmy] Johnson [the slain fisherman] had managed to defend himself from attack as George Zimmerman did. Strange world," Cashill explained.
So just because Johnson's accused killer is a back teenager who wore a hoodie, he's just like Trayvon? Please.
According to news reports, Johnson noticed someone burglarizing his boat outside his motel room; he went out to investigate and was shot. 17-year-old Shaun Brown was arrested and has reportedly confessed to being responsible for the shooting. By contrast, there is no evidence Martin was armed or engaged in criminal activity at the time he was confronted by Zimmerman.
Regarding WND's claims that Jackson's mayor is a "radical, black separatist," that is actually in his background. But that ignores Lumumba's record in Jackson and as mayor, which is less radical that WND would have you believe:
Jackson's small size also made it hard to successfully demonize Lumumba, who alongside his radical involvements and controversial cases was also known as a family man, youth basketball coach (he named his team the Panthers), member of the Word and Worship Church and neighbor.

"During the campaign, they raised all this hay about how he's a radical," said Melvin Priester Jr., a lawyer who won the election for Lumumba's seat on the City Council and a childhood friend of the mayor's daughter, Rukia. "Aside from wearing dashikis in the neighborhood, he was just a loving father," Priester said. "I saw him as Mr. Lumumba from up the block."

Besides, depicting a black activist as a radical doesn't make sense in a place like Mississippi, said Priester. "From outside it's easy to draw lines between the Republic of New Afrika and mainline civil rights organizations like the NAACP. But for black people in the South, there's not so much a division, because even the most mainline, suit-and-tie-wearing activists were getting shot at."

"People were looking at Lumumba as the radical, but they missed the fact that as an attorney and advocate, he made so many deep relationships over the years," said Rhodes, who voted for Lee but spoke highly of both men. "He was able to speak to the mood of a number of disenchanted black working-class folk, who saw in him the one who finally comes and revolutionizes this chocolate city."

[...]

Lumumba's core supporters espouse a program called the Jackson Plan, which the MXGM posted on its website in 2012. The plan's aim is to "build a base of autonomous power in Jackson that can serve as a catalyst for the attainment of Black self-determination and the democratic transformation of the economy." Many of the specifics are practical, even business-friendly — improving Jackson's paltry recycling program; bringing hothouses and pesticide-free techniques to community gardens; building cheap, energy-efficient housing.

But given WND's record of portraying blacks as radicals and/or criminals, it's not a surprise that WND would rather fearmonger than report the truth.
Posted by Terry K. at 12:59 PM EDT