Breaking From CNS: Sebelius Says 'I Think' 17 Times!
Topic: CNSNews.com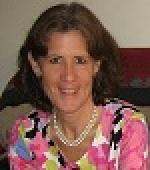 CNSNews.com has a weird obsession with counting specific words President Obama and other administration officials say -- or don't say. It's at it again in an Oct. 23 article by Susan Jones:
In response to simple questions asked by CNN's Dr. Sanjay Gupta Tuesday night, Health and Human Services Secretary Kathleen Sebelius often appeared vague or uncertain, frequently hedging her remarks with the phrase, "I think." She appeared to "know" very little.

Sebelius used the phrase "I think" or "we think" or "I don't think" 17 times during the interview. In fact, the first words out of her mouth were, "I think what we know is..."
Yes, that's the entire point of Jones' article. The rest of it is devoted to detailing all 17 instances of Sebelius saying "I think."
This is what passes for "news" these days at CNS.
Posted by Terry K. at 1:22 PM EDT