WND Klein Fearmongers About Foreign Ownership of Electronic Voting Firm (And, Of Course, George Soros)
Topic: WorldNetDaily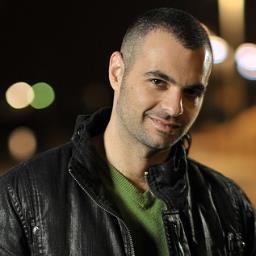 Aaron Klein sounds quite paranoid in an Oct. 21 WorldNetDaily article:
Scytl, the foreign-headquartered company that recently purchased the leading U.S. electronic voting firm, won an award for potential in growth and innovation.

The judging panel for the award included executives from Microsoft and Google and members of the news media such as analysts for CNN, BBC, USA Today and the San Francisco Chronicle.

The inclusion of Google may be instructive. WND reported in May 2012 that Scytl had announced the successful implementation of technology that allows ballots to be cast using Google and Apple smart phones and tablet computers.

Last week, Scytl was awarded the Longhorns 2013 Bully Award, which seeks Europe's technology stars whose firms are determined to have demonstrated excellence in innovation and growth potential.

Aaron Klein's "Impeachable Offenses: The Case to Remove Barack Obama from Office" is available, autographed, at WND's Superstore

The award is handed out annually by White Bull, a European technology consulting firm.

According to the Bully Award website, this year's judging panel included the San Francisco Chronicle's David Einstein; USA Today tech columnist and former Barron's Editor Mark Veverka; Google's Yves Cornaz; Microsoft's Roxanne Varza; Colleen DeBaise of Entrepreneur Magazine; and BBC and CNN analyst Ralph Silva.
Klein doesn't really explain why any of this is a bad thing -- apparently, there is some sort of right-wing alchemy in which a foreign-owned company, electronic voting and mainstream media put together in the way Klein has is supposed to be self-evidently evil, but we're not seeing it.
An Oct. 3 article by Klein on the subject, however, adds an extra ingredient that makes a little more sense from a right-wing paranoia standpoint -- George Soros:
WND has learned the firm vouching for Scytl has links to billionaire activist George Soros.

WND recently reported Scyrl acquired the software division of a non-profit election organization tied to Soros' Open Society Institute.

WND also reported Scytl announced its technology will be deployed at more U.S. jurisdictions ahead of the 2014 midterm elections.
But that's merely invoking a bogeyman. Klein's efforts to insert Soros into the story proves nothing -- other than WND's desire to fearmonger.
Posted by Terry K. at 12:16 AM EDT
Updated: Thursday, October 24, 2013 9:39 AM EDT