Newsmax's Hirsen Unhappy With Pro-Obamacare 'Propaganda'
Topic: Newsmax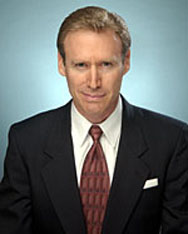 James Hirsen begins his Oct. 7 Newsmax column by grousing that "Young Americans are being inundated with propaganda that sings the praises of Obamacare."
That's ironic, considering that Hirsen's column appears at a website that inundates its readers with propaganda opposing Obamacare.
But Hirsen is willing to turn a blind eye to that as he bashes "liberal Hollywood elitists" for supporting "the mounting Obamacare debacle." (That sounds like propagandistic language, doesn't it?)
Hirsen takes particular offense to a "Saturday Night Live" skit mocking Michele Bachmann and John Boehner that "additionally made the GOP's efforts in Congress the subject of further humiliation." Hirsen called the skit "pornographic" and huffed: "Hopefully, for the public, this will be the last straw. No private or public figure should have to endure this type of nationally televised wholesale ridicule and derision, political leaders of any party affiliation being no exception."
Funny, we can't recall a single instance when Hirsen came out so aggressively against ridicule of a liberal. Perhaps Hirsen can point us to one, if it exists.
Posted by Terry K. at 11:51 AM EDT
Updated: Thursday, November 14, 2013 12:49 AM EST