WND's Loudon Lies About Margaret Sanger, Wishes Obama An Unhappy Birthday
Topic: WorldNetDaily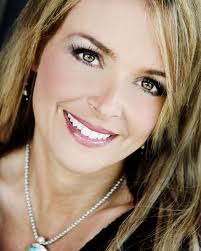 WorldNetDaily editor Joseph Farah readily concedes that his website knowingly publishes misinformation. Perhaps that explains Gina Loudon's Aug. 4 WND column.
it's a long screed about how she wishes that President Obama has a miserable birthday -- "I guess your day will be rather dark, like a lot of children's birthdays around the U.S. for your policies of demise and death" -- and is chock full of misleading, if not entirely false, claims. Like this:
You blew out the lights on all babies. Around 5.6 million American babies have been aborted since you took office and will never blow out the candles on their own birthday cakes. Mr. Obama, you know around half of those aborted are female, yet you keynoted the Planned Parenthood gala this year. You gladly accepted an award in the name of the known eugenicist, Margaret Sanger, whose entire goal in founding Planned Parenthood was to "eradicate the black race." You see more than $1 million per day of taxpayer money going to pay for killing those baby girls, Mr. President. Your war on baby women has dimmed the cake by about another 2.8 million little female lights.
We have not been able to find any evidence that Sanger said that her goal in founding Planned Parenthood was to "eradicate the black race." The only people who have used that quoted term are right-wing anti-Planned Parenthood activists.
What Loudon may be referring to is the "Negro Project," an effort by Sanger to bring family-planning clinics to the deep South. FactCheck.org reports that anti-abortion activists love to take a certin Sanger quote -- "We do not want word to go out that we want to exterminate the Negro population" -- out of context:
Sanger wrote in 1939 letters to colleague Clarence James Gamble that she believed the project needed a black physician and black minister to gain the trust of the community:

Sanger, 1939: The minister's work is also important and he should be trained, perhaps by the Federation as to our ideals and the goal that we hope to reach. We do not want word to go out that we want to exterminate the Negro population and the minister is the man who can straighten out that idea if it ever occurs to any of their more rebellious members.

Sanger says that a minister could debunk the notion, if it arose, that the clinics aimed to "exterminate the Negro population." She didn't say that she wanted to "exterminate" the black population. The Margaret Sanger Papers Project at New York University says that this quote has "gone viral on the Internet," normally out of context, and it "doesn't reflect the fact that Sanger recognized elements within the black community might mistakenly associate the Negro Project with racist sterilization campaigns in the Jim Crow south, unless clergy and other community leaders spread the word that the Project had a humanitarian aim."

[...]

The project says: "No serious scholar and none of the dozens of black leaders who supported Sanger's work have ever suggested that she tried to reduce the black population or set up black abortion mills, the implication in much of the extremist anti-choice material."
Perhaps Obama might have a better birthday if people like Loudon weren't spreading malicious lies.
Posted by Terry K. at 12:17 AM EDT