MRC Is Mad That AP Is Accurately Reporting On A Story
Topic: Media Research Center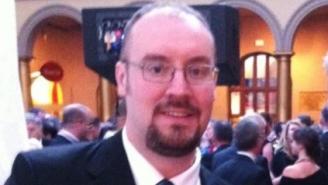 As one might expect, the ConWeb is all over the story of a secretly recorded video of a Planned Parenthood official talking about how it disposes of some of the fetal remains following an abortion, including selling them for research with the permission of the woman -- even though they are so far highlighting the deceptively edited, out-of-context claims and ignoring the full story.
The Media Research Center's Ken Shepherd does a terrible job of playing media cop, ignoring the deceptive, sensational reporting of his ConWeb peers and instead devoting a July 15 NewsBusters post to bashing the Associated Press for reporting the story accurately:
We've long known that the Associated Press is loathe to refer to unborn children as unborn children, preferring the clinical term "fetus." But in covering a shocking new story about how Planned Parenthood sells fetal tissue from aborted babies for profit, the AP bent over backwards to use clinical euphemisms to soften the blow of the ghoulish practice.
Yes, Shepherd is attacking the AP for using a medically accurate term instead of the emotionally charged one he would prefer. Of course, he can't claim his preferred term is an accurate one, medically or otherwise; if you have to qualify the word "children," that means it's inaccurate to use "children" in this context.
But that's what the MRC's "media research" is down to these days.
Interesting that Shepherd is mad about accurate reporting but not about the deceptively edited video first released by the anti-abortion activists who secretly taped the Planned Parenthood official, or the ConWeb outlets who ignore that fact in their reporting of the story.
UPDATE: Shepherd might want to look a little closer to home to vent his outrage over accurate reporting -- say, across the hall at MRC headquarters. At MRC division CNSNews.com, its lead article on the story is an AP article that references "fetuses" instead of his preferred (and inaccurate) phrase. But as in CNS tradition of putting biased headlines on AP articles, it rewrote the headline to refer to "baby body parts," which is just as inaccurate as Shepherd's insistence that the AP refer to "unborn children."
Posted by Terry K. at 3:57 PM EDT
Updated: Wednesday, July 15, 2015 4:10 PM EDT