Fake News: WND Claimed Biden Advocated Violence
Topic: WorldNetDaily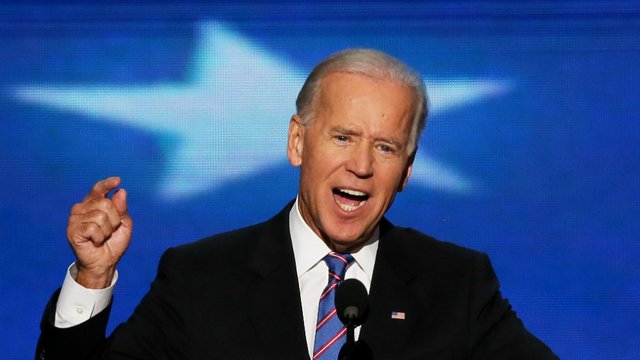 An anonymously written Nov. 1 WorldNetDaily article sure tried to make its case, under the headline "Now Biden calls for GOP congressman to learn 'threshold of pain': More rhetoric calling for violence over 2018 elections":
Former Vice President Joe Biden only a week ago called for an end to "this division, this hatred, this ugliness" around the 2018 midterm elections.

Now he's calling for a union official to come up and show a member of Congress "a threshold of pain."

It's the latest in the Democrats' rhetoric calling for violence around next week's election.

A post on the Twitter news aggregating site Twitchy said it "seems like only last week when Joe Biden was decrying 'this division, this hatred, this ugliness.' Probably because it was only last week."

The RNC pointed out, "Joe Biden suggests union president should attack GOP Congressman @KevinCramer, 'show him a threshold of pain.'"

Such comments have become common in the run-up to the vote.
Except that's not what happened at all. WND completely eliminates the context of Biden's remark -- which, surprisingly, was in the Republican National Committee video embedded into the article -- which clearly shows that Biden was responding rhetorically to a specific comment made by the Republican opponent of the Democratic candidate he was stumping for:
Let me tell you, these guys are amazing, and they stand up -- how they stand up and say things that are absolutely mind-boggling. I love this one on trade. This I love, and by the way, I told you I come from an agricultural state. I don't know how you can possibly get elected in an agricultural state with the things he's saying. But -- but, we're nearing the 20th week of zero soybean orders from the Pacific and Northwest and China, and your guy calls farmers' concerns hysteria and says they don't have a very high threshold for pain. Well, I get that president of the trade union's up here and he'll show him a threshold of pain.
In other words, WND is peddling fake news again. Given that fake news helped drive WND to the brink of death, you'd think Joseph Farah and Co. would know better by now.
Posted by Terry K. at 9:50 PM EST