WND's Farah Blames 'The Dark Angel' -- Not Himself -- For His Book Tribulations
Topic: WorldNetDaily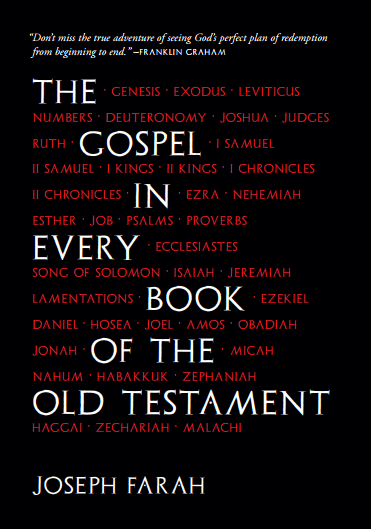 WorldNetDaily editor Joseph Farah knows who to blame for difficulties in writing and publishing his new Bible-related book, and it is most definitely not Joseph Farah. He writes in his Oct. 18 column:
I've seen some dark places in the course of my life, the kinds of challenges that leave little doubt about the existence of an evil adversary.

Thankfully, those experiences have not characterized my life.

In fact, I have never seen anything quite like the last two years – since I began writing my newest book, "The Gospel in Every Book of the Old Testament," which officially begins shipping today from the WND Superstore and soon Amazon and bookstores throughout America.

There were days when I doubted it would ever happen.

There were days when I cried like a baby because nothing that was supposed to happen did.

I can't even blame Google and Facebook for this. I can only blame the Dark Angel.

The good news is it's finished.

The most important, substantive and meaningful project I have ever been involved in over my lifetime is completed – except for the promotional work.

I can't wait for those of you interested in it to see it.
First, we would argue that Farah spending eight years trying to delegitimize a duly elected president by repeatedly insisting he was not born in the United States and deliberately censoring all the evidence discrediting that claim -- not to mention refusing to even admit that Barack Obama was president of the United States -- demonstrates that he is a man who is, in fact, operating from a very dark place that characterizes his life.
Second: Farah seems to have taken our advice to do a modest launch of his book commesurate with WND's current resources. You might recall that earlier this year Farah was begging for $200,000 -- later upped to $400,000 without explanation -- to do a massive first printing of 100,000 copies of his book, citing interest from the Billy Graham Library and the Museum of the Bible. Farah even set up a way to make tax-deductible contributions to support the book through a murky deal with a ministry called Gospel for All Nations.
Farah and WND never told us how successful that campaign was -- they simply stopped soliciting for it, which tells us it was decidedly less than successful and that it raised nowhere near the money being sought. The support for a massive first printing appears never to have been there in the first place; at this writing, Farah's book is ranked No. 10,138 at Amazon, and even when the category is ridiculously narrowly defined -- in this case, three catetories relating to Old Testament Bible studies -- it ranks no higher than 20th.
As far as Farah blaming "the Dark Angel" for his tribulations, he once again overlooks himself. It seems Farah took his eye off the ball, focusing on writing his book as WND's finances imploded, forcing him to do a hasty begging campaign at the start of the year and another one this summer. And, as usual, there's no acknowledgment of how WND's editorial policies of conspiracy-mongering and fake news played a major role in destroying his company.
P.S. We couldn't help but notice the self-aggrandizing bio of Farah on the Amazon page for the book: "Joseph Farah is the author, co-author or collaborator on more than a dozen books that have sold millions of copies." The vast majority of those "millions of copies" are due to one book: "See, I Told You So," which he ghost-wrote for Rush Limbaugh. Books under his own name have never sold anywhere near as well.
Posted by Terry K. at 9:13 PM EDT