WND Silent on Its Seth Rich Conspiracy Theory Getting Debunked
Topic: WorldNetDaily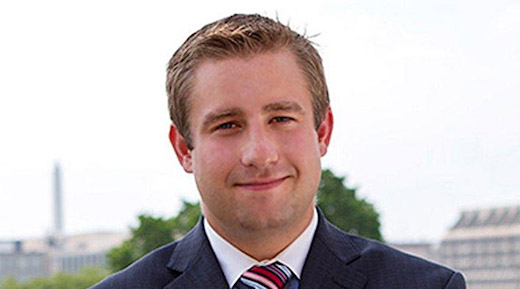 It seems that WorldNetDaily is finally getting tired of exploiting the death of Seth Rich to feed its own conspiratorial fantasies.
Last month, we noted that while WND promoted an upcoming press conference by fellow expoliter Jack Burkman purporting to have found a witness to Rich's death, it wouldn't report on what a joke the presser turned out to be. A few days later, the arrest of 12 Russian intelligence officers apparently put a key conspiracy theory about Rich to bed -- that he leaked a bunch of Democratic National Committee (his employer) emails to WikiLeaks -- because the officers were indicted in part on charges of hacking the DNC, Hillary Clinton's campaignand the Democratic Congressional Campaign Committee.
Rich's purported tie to the leaked DNC emails was something WND heavily promoted. But no WND article has yet to admit that its pet conspiracy theory has been debunked -- and WND apparently no longer wants to talk about it.
An anonymously written Aug. 2 WND article on the dismissal of a lawsuit filed by Rich's parents over a false story about Rich published on the Fox News website did some minor rehashing of the case based on earlier WND articles -- that nobody at the bar that was "the last known location where Rich was seen before his murder" had been questioned by police, and that local officials "refused to reveal what hospital admitted and treated Rich before a physician pronounced him dead" and "refused to release Rich's autopsy report" (darn those medical privacy laws!) -- but was silent on the email leak conspiracy it has spent much of the past year promoting.
Since WND is loath to correct a false claim on its website unless someone threatens to sue, and since Rich is dead and therefore can't be libeled, this is probably the closest we'll get to WND tacitly admitting its key Rich conspiracy theory is bogus.
Posted by Terry K. at 2:23 AM EDT