WND Finds A Seth Rich Conspiracy Story Even It Won't Promote
Topic: WorldNetDaily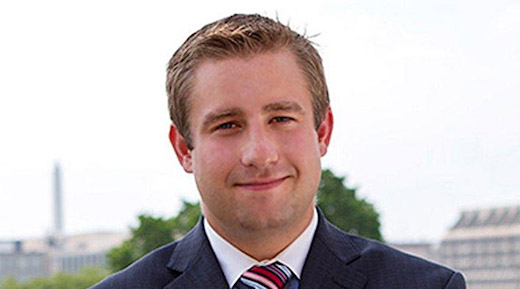 Over the past couple of years, WorldNetDaily has cynically exploited the death of Seth Rich (and just barely avoiding getting sued over said exploitation) as a way to attack the Clintons, for whom it has an obsessive hatred, and to feed its own conspiratorial inclinations.
An anonymous written July 9 WND article pushed the latest conspiratorial development:
The convoluted case of the murder in Washington, D.C., of Democratic operative Seth Rich has taken another turn, with a lobbyist who has been investigating the case claiming a "credible" witness has been found.

Jack Burkman, a Washington-based lawyer and lobbyist, told the Gateway Pundit blog: "We believe that we have reached the beginning of the end of the Seth Rich murder investigation. After two long hard years of work, we have a witness who is prepared to identify the two killers of Seth Rich."

Burkman told the blog in an exclusive interview on Sunday that one of the culprits identified by the witness is an agent for the Drug Enforcement Administration and the other is an agent for the ATF, the Bureau of Alcohol, Tobacco, Firearms and Explosives.

Burkman said the witness has conclusive evidence that will bring the killers to justice.
WND didn't mention that the Gateway Pundit article was written by a former WND emplolyee, Alicia Powe, who lost her job as WND shed personnel earlier this year in a cost-cutting frenzy to stay alive.
But Burkman's press conference was, to mut it mildly, a disaster. As Right Wing Watch reported, the purported witness appeared only via "an off-white speakerphone from years past resting on a table" and was coached through the call by Burkman, but "reporters in the room—even those largely sympathetic to conspiracy theories about Rich's murder—left unconvinced" of the purported witness' credibility.
Even Powe -- who pushed Seth Ricih conspiracy theories, particularly those from Burkman, while at WND -- wasn't convinced. Her follow-up story at Gateway Pundit carried the headline "Activists Sully Second Anniversary of Seth Rich Murder with Batsh*t Crazy Press Conference"; the article itself doesn't really back that, instead uncritically repeating what happened at the presser. It's a badly written, badly edited piece that strangely omits Burkman's name as the ringleader of the charade and concludes (typos in original): "If you presume the witness is telling the truth the reasons he would fear for his safety are quite obvious you are dealin with bad feds. Its clear to me a big problem in law intel bureaucracy the government works out of necessity with too many people who have been on the other side of the laws."
Interestingly, WND did no reporting at all on what actually happened at Burkman's presser. Could it be that WND recognized what a fiasco this was and decided not to give it any coverage even though it's still firmly in its conspiratorial wheelhouse?
Perhaps. The shocker here is that WND apparently has standards.
Posted by Terry K. at 2:28 AM EDT
Updated: Monday, July 16, 2018 10:16 AM EDT