WND Columnist Begs For God To Do Something To America Over Abortion
Topic: WorldNetDaily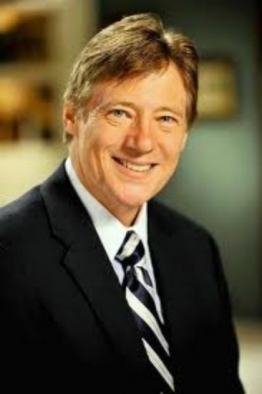 WorldNetDaily apparently seems to think that since God purportedly intervened in American affairs to make sure Donald Trump was elected president, He should be helping right-wingers out with their political agenda.
We've already documented WND columnist Larry Nevenhoven lamenting that God wasn't helping him go gay-bashing. Now, another WND columnist is begging for divine political intervention.
In a May 15 column headlined "Is God mad at America because of abortion?" Jerry Newcombe asks, "Is America shaking its collective fist at God through the wholesale slaughter of the unborn?" After some dubious likening of abortion to slavery, Newcombe writes:
Does God sleep? Does the blood of tens of millions of aborted babies not cry out to Him?

During the Civil War, the great American author William Wadsworth Longfellow wrote a Christmas carol entitled "I Heard the Bells on Christmas Day." In this poem, he struggles with how the bells peal out "peace on earth, good will to men," but the reality he sees is anything but.

He continues: "And in despair I bowed my head: / 'There is no peace on earth,' I said / 'For hate is strong, and mocks the song / Of peace on earth, good will to men.'"

How to resolve this seeming conflict? He comes to this great conclusion: "Then pealed the bells more loud and deep: / 'God is not dead, nor doth He sleep; / The wrong shall fail, the right prevail, / With peace on earth, good will to men.'"

Just because evil may prevail for a time, God will only allow it for a while. There will come a time of reckoning. How can America pretend that God Almighty is pleased with the blood of 60 million unborn babies on our hands? Lord, have mercy.
Newcombe has previously lied to downplay the extent of anti-abortion violence.
Posted by Terry K. at 12:06 AM EDT