WND -- Which Portrayed Obama As A Narcissistic Psychopath -- Complains When Trump's Mental Health Is Questioned
Topic: WorldNetDaily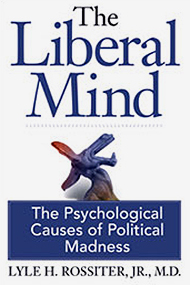 Bob Unruh complains in an April 27 WorldNetDaily article:
All presidents undergo regular physicals – and sometimes their medical status is reported publicly, since the free world depends on a healthy U.S. president.

But before now, there's been no insistence on a mental health evaluation – not while John F. Kennedy was turning the White House into the Playboy Mansion, or while Bill Clinton was carrying on with an intern in the Oval Office, or when George W. Bush was under intense stress after 9/11, or when Barack Obama tried to cancel the First Amendment religious rights of nuns around the world and demand they pay for their employees' abortions.

Now, however, with a president who, however controversial, is indisputably growing the nation's economy, rolling back social-agenda experiments in the U.S. military and making progress in denuclearizing North Korea, such evaluations suddenly are needed.

[...]

The "psychiatrists and psychologists" in the book boast of their "civic 'duty to warn'" America about Trump, even if it violates ethics rules.

Lastly, there's Michael Tansey, who though announcing he will be "not diagnosing" the president, was a contributor to Lee's book "The Dangerous Case of Donald Trump," and has lectured on "Trump and Delusional Disorder." He argues that Trump exhibits much more than run-of-the-mill Narcissistic Personality Disorder, and that America's chief executive suffers, instead, from the more "serious and dangerous Delusional Disorder."
First: Unruh is lying when he claimed that Obama "tried to cancel the First Amendment religious rights of nuns around the world and demand they pay for their employees' abortions." This is an apparent reference to the Little Sisters of the Poor case, in which the order is suing to prevent being associated with providing birth control, even though the Affordable Care Act provides for an accomodation allowing a third-party provider to offer such coverage -- which the Little Sisters of the Poor has refused to sign up for. In other words, the nuns aren't being forced to do anything.
(Also, since the First Amendment is an American principle, it does not apply to anyone else "around the world.")
Second: WND's writers and columnists have previously not had any problem with armchair diagnoses of a president's (or a presidential candidate's) alleged mental state. For example:
WND also sells a book by Lyle Rossiter that makes a blanket armchair diagnosis of all liberals as mentally ill, suffering from "a massive transference of neurosis acted out in the world's political arenas, with devastating effects on the institutions of liberty."
That's just another flip-flop of WND's standards regarding Trump compared with its treatment of Obama.
Posted by Terry K. at 12:49 PM EDT