Annals of Random Coverage Comparisons At the MRC
Topic: Media Research Center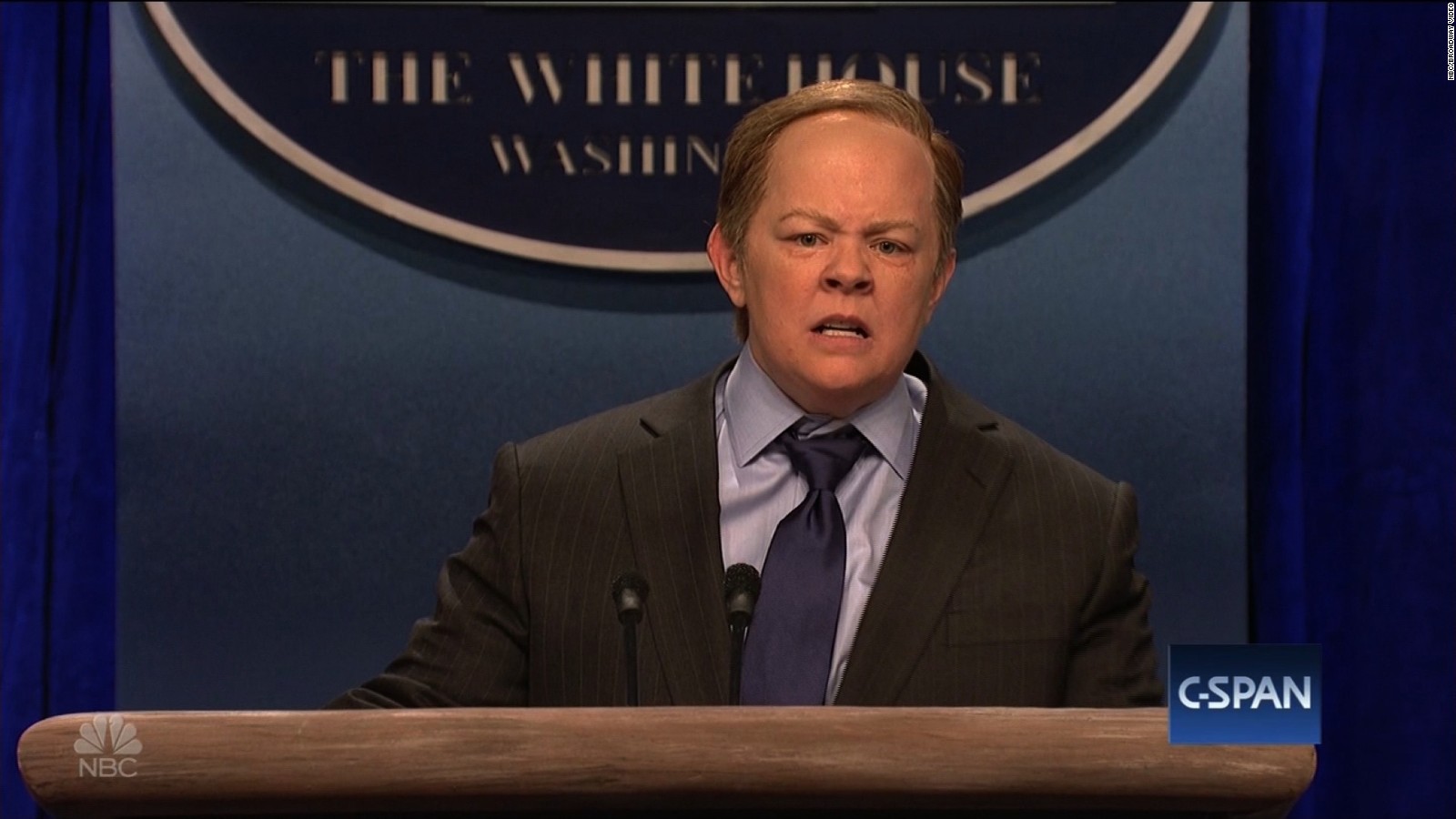 We've noted how the Media Research Center loves to compare coverage of things it doesn't like to other, random things. TheMRC's Matt Philbin makes his contribution in a June 22 post whining about media coverage of Melissa McCarthy's "Saturday Night Live" skits as Sean Spicer:
Between inauguration day and the season's end on May 20, the ABC, NBC and CBS news programs couldn't get enough of Melissa McCarthy's Spicer. In fact, the networks dedicated 10 minutes and 49 seconds of airtime just to the impression. But while they were enjoying partisan satire that fit neatly with their biases, there was actual news they could have been reporting.

Baltimore, for example. According to a Reuters report from May 2, "homicides in Baltimore have reached such alarming levels that the mayor is getting federal assistance and requesting more support from the FBI. For the first time in nearly 20 years, the city of Baltimore, Maryland, has experienced more than 100 murders before the end of April." The networks haven't reported once on the carnage or the mayor's unprecedented plea for help. Baltimore crime received just four minutes and 18 seconds of attention on the networks – most of it reporting the hunt for "Baltimore's Public Enemy #1," an alleged arsonist who firebombed a home in March.
Perhaps Philbin's rant would be more effective if he had bothered to show how his own employer's very own "news" outlet, CNSNews.com, covered the Baltimore story. Oh, wait, it didn't -- we found no reference to high homicide levels in Baltimore in the CNS search engine dated within the past two months.
If the MRC led by example, Philbin's random comparison might make some sense. But it doesn't, so it doesn't.
Posted by Terry K. at 12:39 PM EDT