WND Slobbers Over Trump Pulling Out of Paris Climate Accord
Topic: WorldNetDaily
The servile slobbering over Donald Trump and his administration at WorldNetDaily is just getting embarrassing.
During President Trump's announcement that he was pulling the U.S. out of the Paris Climate Accord, WND was sending out fawning tweets that may as well have been sent from Trump's own Twitter account.
One reads, "Trump's pulling out of Paris Accord is a reminder what America First looks like!"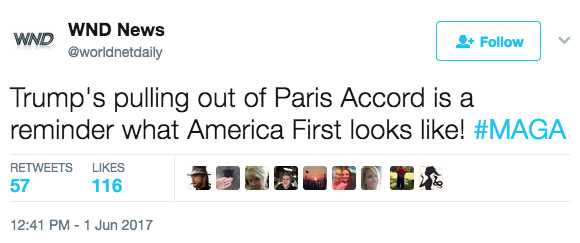 Another
declares
, "Steve Miller and Steve Bannon just wrote a heck of a speech for Trump. Awesome job!"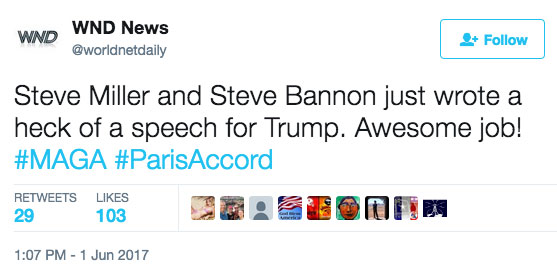 That's followed by a tweet
asserting
, "'I was elected to represent the citizens of Pittsburgh, not Paris.' Beautiful. Any American against this statement is a globalist."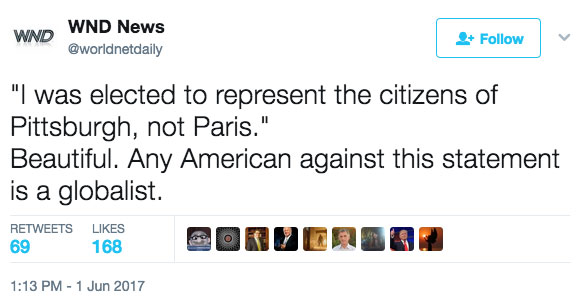 The first two tweets added the #MAGA hashtag, another declaration of bias.
We bring this up because WND keeps insisting that it's "independent" and that it will hold government accountable. Nothing could be further from the truth.
Posted by Terry K. at 12:53 AM EDT