Fake News: MRC Wonders Why Media Isn't Reporting a Discredited Story
Topic: Media Research Center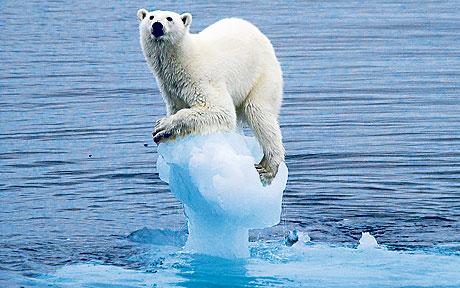 The Media Research Center's Julia A. Seymour was in full climate-denier froth in a Feb. 7 post:
A federal agency discredited a common argument of climate skeptics in 2015, but now a whistleblower has accused the agency of misleading the public and playing politics. Not that anyone watching the network news would know it.

For several years, climate skeptics argued there had been a "pause" or hiatus in global warming beginning in 1998. Then, in June 2015, a paper from the National Oceanic and Atmospheric Administration erased it. Many news outlets reported that NOAA study and accepted its claims, but on Feb. 5 or 6, the network evening news shows said nothing about the new whistleblower's evidence against it.

Data scientist Dr. John Bates blew the whistle on NOAA claiming the paper that erased the pause was based on misleading and "unverified" data and never analyzed in accordance with NOAA's full process, The Daily Mail reported. That prompted many to draw comparisons to the Climategate scandal of 2009.
Just one problem: the Daily Mail story is bogus, which seems like a pretty good reason for actual news sources to ignore it.
Media Matters points out that NOAA's data debunking a "pause" in global warming has been independently verified by other non-NOAA data collection methods. Further, the whistleblower was reportedly not involved in any aspect of the report being attacked as manipulated, and the Daily Mail reporter has a lengthy record of misleading claims on climate science.
Ironically, a few days after Seymour's post was written, Wikipedia declared the Daily Mail to be too unreliable to be used as a reference on the website.
Doubly ironically, Seymour is right that the Daily Mail story is like Climategate -- both have been debunked.
In summary, Seymour is promoting fake news -- which her employer has done in the past.
Posted by Terry K. at 1:24 AM EST