WND Just Can't Stop Blaming Capitalism on Obama
Topic: WorldNetDaily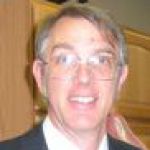 Over the past year, WorldNetDaily has blamed the supposedly terrible "Obama economy" for capitalism working as intended through creative destruction in the form of retailers closing stores they no longer need. WND's Bob Unruh is at it again, this time trying to blame Obama for Macy's closing 100 stores:
Only two months ago, WND reported Macy's stock had plunged precipitously after it summarily dropped its business connections to now-Republican presidential nominee Donald Trump when he announced his bid for the White House.

Now Macy's is announcing the closure of another 100 stores, a move that, according to a retail industry website, pushes the total number of stores closed by retailers in the United States since the beginning of 2015 – a period for which President Obama boasts of a rising economy – to more than 11,000.

The economy, in fact, has been horrible under Obama. A report just this week in the Weekly Standard said: "In truth, the economy under President Barack Obama has been historically bad. How bad? Adjusted for inflation, average yearly GDP growth under President Obama has been less than half of what it was under President Jimmy Carter, 1.5 percent to 3.3 percent."
Let's sort through all this BS Unruh is peddling. In fact, Macy's didn't not link the state of the economy; it has said the stores to be closed are underperforming, and analysts point out that Macy's needs to adjust its business model as more customers shop online or turn to off-price and fast-fashion retailers instead of Macy's traditional department store. And far from being considered bad news by investors, Macy's stock went up 17 percent after the news was announced.
Also, WND's insistence that "the economy, in fact, has been horrible under Obama" is a dubious claim; it's hard to claim that continues GDP growth under Obama is somehow "horrible." And just a few days ago, in fact, all three major stock indices hit record highs.
Unruh also rehashed WND's earlier discredited claim that Macy's woes are tied to Donald Trump: "Macy's stock has plunged precipitously since it severed connections to Donald Trump's product lines last year." As we noted, there's no evidence that dropping Trump's clothing line had any effect whatsoever on Macy's sales.
Unruh even repeated the nonsensical claim by blogger Michael Snyder that "In impoverished urban centers all over the nation, it is not uncommon to find entire malls that have now been completely abandoned." First, malls as a general rule are not built in "impoverished urban centers"; they're mostly found in prosperous (or formerly propsperous) suburban and exurban areas. Second, even the conservative Daily Caller has pointed out that "the mall itself is an inefficient system" being supplanted by other types of retail as well as the Internet, which means malls are dying because of, yes, capitalism: "People have moved to superior options. And that is what happens in an open, competitive capitalist system."
Apparently, Unruh and WND don't believe in capitalism when it doesn't serve their anti-Obama agenda.
Posted by Terry K. at 12:58 AM EDT