CNS Touts MIchael Vick Praising God, Ignore His History of Animal Cruelty
Topic: CNSNews.com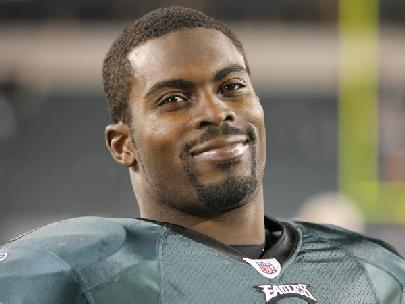 Michael Morris writes in a July 27 CNSNews.com blog post:
For National Football League (NFL) fans it's the offseason, but that doesn't mean you won't hear some players making a buzz in the media about games, stats, past performances and how they stack up against the competition.

In a recent interview on The Dan Patrick Show, NFL free agent and all-time NFL rushing leader for quarterback Michael Vick confessed that he felt bad for some defenders who had to play against him in the league and noted that he is "just thankful that God seen me through."

According to Fox Sports, Michael Vick has rushed 6,109 total yards, averaged 7.0 yards per carry and 42.7 yards per game, picked up 343 first downs and scored 36 touchdowns on the ground.

But the 36-year-old doesn't think he's done just yet.

"You know, I'm just thankful that God seen me through up until this moment and still give me the passion to want to go play and want to perform at a high level," said Vick. "And I still have the work ethic now, and even more, to, you know, try to put myself in that position, so, you know, I just got to be patient from here and wait for things to happen."
Morris doesn't mention that Vick's God-guided football career was interrupted by a 21-month prison sentence for running a dog-fighting ring that also killed the dogs who didn't perform well.
It's odd that Morris would tout Vick's relationship with God without mentioning the defining event of his life, for which he has yet to fully apologize or take repsonsibility.
Posted by Terry K. at 6:09 PM EDT