MRC's Bozell Still Won't Resign For His Lies, Now Tries To Rewrite History
Topic: Media Research Center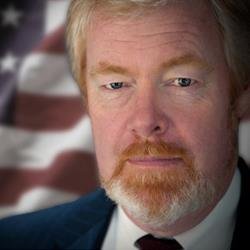 Brent Bozell and Tim Graham write in their Feb. 14 column:
That Brian Williams six-month suspension has fallen flat. His critics aren't mollified. His supporters are clearly dispirited. Everyone knows this one is not over -- though his tenure at NBC may very well be done.

The suspension isn't going to work for the same reason his apology went nowhere. It resolves nothing.

Hubris. So many celebrities -- be they politicians, journalists, artists -- refuse to accept that the cover-up and obfuscation is always worse than the crime. Time and again, when honesty and humility beckon, they are nowhere to be found.
Bozell might as well be writing about himself. As we've documented, Bozell has yet to face any punishment for years of presenting Graham's work ghostwriting his column as his own -- only when it was exposed last year did Bozell consent to adding Graham's byline to his, and he still won't retroactively credit Graham for his earlier work.
Yet he has the hubris for attack Williams for exaggerations that led to the suspension. Ofcourse, Bozell and Graham don't care about journalism -- they care about having Williams as a scalp on the walls of the MRC's spacious new headquarters in suburban Washington, D.C.
But Bozell and Graham not content to wallow in hypocrisy -- they also want to rewrite history as well, setting up St. Ronnie as an example of how to handle a scandal:
Ronald Reagan did address Iran-Contra immediately, personally taking responsibility and firing staff responsible. But the body language of his administration and supporters (we were in that number) was different: The Contra cause was noble (and it was), therefore the funding was, well, clever. Except it was illegal.
Well, not so much. As WGBH recalls:
When the Lebanese newspaper "Al-Shiraa" printed an exposé on the clandestine activities in November 1986, Reagan went on television and vehemently denied that any such operation had occurred. He retracted the statement a week later, insisting that the sale of weapons had not been an arms-for-hostages deal. Despite the fact that Reagan defended the actions by virtue of their good intentions, his honesty was doubted. Polls showed that only 14 percent of Americans believed the president when he said he had not traded arms for hostages.
Bozell and Graham conclude by lecturing:
Brian Williams lied. The honorable thing was to apologize honestly and completely, and resign. His career would have been resurrected immediately. If he refused to, the honorable decision from Comcast/NBC was termination and a corporate apology (which they owed anyway). Neither happened. Instead it was a bizarre long-term suspension, and another self-inflicted wound, and more bleeding as the Peacock Network's credibility disintegrates.
We'll believe their sincerity about this when Bozell does the honorable thing by apologizing for his years of deception and resign as MRC president. But Bozell simply doesn't have the guts to live up to his own self-proclaimed standards.
Again, everything appearing under Bozell's name about Williams may as well be writing about Bozell himself. Is that perhaps Graham's revenge for years of unsung ghostwriting?
Posted by Terry K. at 10:05 AM EST