Matt Barber Lies About The SPLC
Topic: WorldNetDaily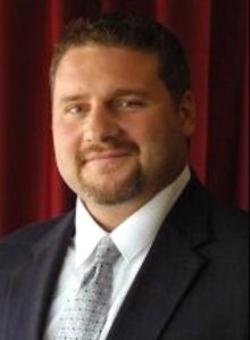 In the midst of a rant against thte Southern Poverty Law Center in his Feb. 13 WorldNetDaily column, Matt Barber complains about how the SPLC portrays him:
The "social justice" organization's most recent hit on me came this past Monday in the form of a "Hatewatch" report. While the SPLC's lies about me are legion, a shining example can be found in this particular report's claim that I have said, "HIV is a punishment from God for homosexuality." I have never said this, nor even remotely suggested it. Neither do I believe it. It's a lie.
If you look at the SPLC article to which Barber is referring, it does not claim that statement attributed to Barber as a direct quote and is presented as a paraphrase:
Matt Barber, the editor of the virulently anti-LGBT Barbwire.com, is a frequent host of the Liberty Counsel's Faith and Freedom Radio. Barber has Tweeted that "Fake 'gay marriage' is fake 'consummated' through squalid and feculent abuse of the reproductive and digestive systems." He has called same-sex parenting a form of child abuse, and [s]aid that HIV is a punishment from God for homosexuality, stating that "it is never good, healthy, normal or natural." He also expressed support for Russia's draconian anti-LGBT laws, saying that he would like to see laws that "stop homosexual activist propaganda from corrupting children in our nation and we need to see that right here in the United States."
The link the SPLC uses to support that statement is a Right Wing Watch post quoting from a September WND column by Barber:
Scripture admonishes, "The wages of sin is death" (Romans 6:23). Unnatural behaviors beget natural consequences. It is hateful to promote a sin-centered lifestyle to children, to anyone for that matter, which leads to disease, death and, unless repented of, eternal separation from God.

It bears repeating: "[H]alf of all gay and bisexual men will be HIV-positive by age 50."

The wages of sin is death.

Yet in today's upside-down world it is we who are disingenuously accused of "hate" – those of us who remain compassionate and bold enough to warn our fellow fallen human beings of the spiritual, emotional and, yes, even the physical death that comes as a natural consequence of unnatural behaviors. A toxic cloud of political correctness distorts reality, choking off any honest appraisal of these self-destructive sexual behaviors. We truly live in a dark age that calls evil good and good evil.

Homosexual conduct is always sin. It always has been. It always will be. It is never good, healthy, normal or natural.

The wages of sin is death.
Summarizing Barber's statements to "HIV is a punishment from God for homosexuality" is perfectly accurate. Barber does not explain why it isn't.
In other words, Barber is a liar. But he's not done lying:
In the same report, the SPLC attacked my good friend and former colleague Mat Staver, founder and chairman of Liberty Counsel – a legitimate civil rights organization by contrast – absurdly asserting that as the judicial imposition of same-sex "marriage" becomes a widespread reality, Staver has said, "everyone will decide to be gay and society will 'cease to exist.'"

I kid you not. They actually wrote that and attributed it to Staver. Read it for yourself. Again, this particular whopper is so stupid that it strains credulity to imagine how they thought it would fly.

Apology? I won't hold my breath.
The SPLC cites a Right Wing Watch transcript of a radio interview in which Staver stated: "If you ultimately promoted same-sex marriage and everyone started to go towards same-sex marriage, what would happen to society? It would just simply cease to exist."
So, yes, Staver is pretty much saying what the SPLC claims he is. And Barber is a liar.
Will Barber apologize for his lies? We won't hold our collective breath.
Posted by Terry K. at 3:01 PM EST