Even A Mere $33,000 Spent On LGBT Issues Is A Waste, According To CNS' Hunter
Topic: CNSNews.com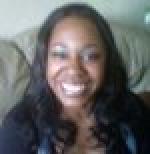 No amount of federal spending on LGBT issues, it seems, is too small for CNSNews.com deputy managing editor Melanie Hunter to portray as a waste.
Hunter adds to her pile of obsession over LGBT-related federal spending -- she has written no federal spending articles on any other subject -- with a Feb. 13 article:
The National Institutes of Health has awarded $33,037 in taxpayer funds to the University of South Florida to study factors that can increase vaccination among gay men for the Human Papillomavirus (HPV) to prevent them from developing anal cancer.
Yep, even a mere $33,000 is considered to be a waste by Hunter if it goes toward LGBT-related issues.
Hunter has yet to explain her obession on this subject.
Posted by Terry K. at 11:39 AM EST