MRC Disappears Sharyl Attkisson From Criticism Of CBS' Anti-Vaccine Coverage
Topic: Media Research Center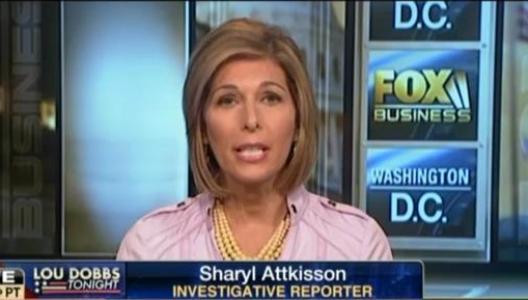 Joseph Rossell huffs in a Feb. 11 Media Research Center item:
CBS "Evening News" attempted to show that there is no link between vaccines and autism on Feb. 10, but seemed confused that anti-vaccination views got "traction at all."

CBS News National Correspondent Jim Axelrod did a good job of showing how a "discredited" study by Dr. Andrew Wakefield scared parents away from the measles, mumps and rubella (MMR) vaccine, but he failed to acknowledge that his own network played a part in that fearmongering.

He failed to criticize CBS's role in publicizing the false claims of a link between autism and MMR vaccinations, even as he aired earlier "60 Minutes" footage of parents who blamed their son's autism on the shot. Axelrod also ignored the fact that the three broadcast news networks combined helped sustain anti-vaccination views by airing 171 stories that mentioned vaccines and autism over 15 years.
Rossell doesn't mention that one of the chief promulgators of anti-vaxxer sympathy at CBS was Sharyl Attkisson, now a right-wing darling for her factually challenged anti-Obama reporting.
As we've documented, the MRC criticized Attkisson's anti-vaxxer reporting at the time but has been virtually silent about it since she became a conservative cause celebre.
By ignoring Attkisson, Rossell avoids having to confront the uncomfortable question of why Attkisson couldn't be trusted then but is unimpeachable now.
Posted by Terry K. at 10:26 AM EST