MRC's Bozell Still A Liar, Still Calling Brian Williams A Liar
Topic: Media Research Center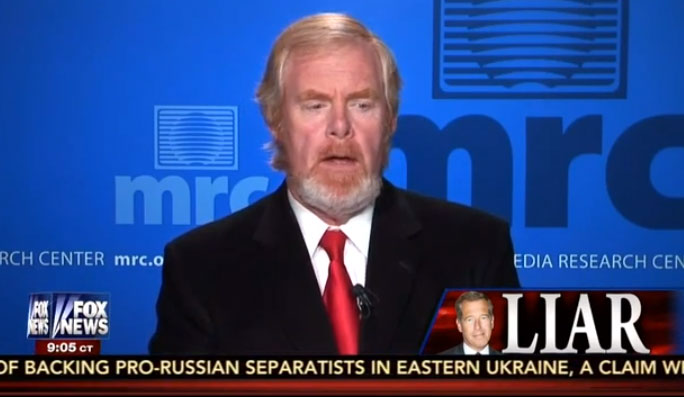 Media Research Center chief Brent Bozell just can't stop piling up the hypocrisy regarding NBC news anchor Brian Williams.
On the Feb. 6 edition of Sean Hannity's Fox News show, Bozell asserted that Williams was "lying about everything" and that "the honorable thing for him to do is to resign."
As we've documented, Bozell spent more than 15 years perpetuating the lie that he actually wrote his twice-weekly syndicated column, until the lie was exposed last year. And unlike Williams, Bozell has yet to even discuss his lies publicly -- despite having a weekly guest shot on Fox News -- let alone apologize for his deception or doing the honorable thing of resigning from the MRC.
How ironic that the man calling out an alleged liar is a liar himself.
Bozell's fellow guest, former military pilot Amber Smith, claimed Williams had told a "10-year lie." How would she feel if she knew she appeared on "Hannity" with a man who told a 15-year lie?
Posted by Terry K. at 8:56 PM EST