WND's Klein Backtracks On ISIS Training Claim, Won't Admit He Was Wrong
Topic: WorldNetDaily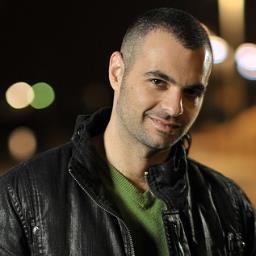 In June, WorldNetDaily's Aaron Klein made the inflammatory claim (citing his usual untraceable anonymous sources) that "dozens of ISIS members" were trained by "U.S. instructors working at a secret base in Jordan" -- something that the on-the-record evidence he cited did not back up.
Interestingly, after we highlighted Klein's dubious claim, WND altered Klein's article, adding a editor's note stating that "this story has been corrected to clarify that the fighters trained in Jordan became members of the ISIS after their training." But, again, none of the on-the-record evidence Klein cited backs this up.
That means Klein's article is still wrong, since he can't prove anything on the record and offers nothing but anonymous "informed Jordanian officials" who may have their own agenda.
Fast forward to a Sept. 11 WND article by Klein, in which he quotes a "senior Jordanian security official" -- anonymous, of course -- claiming that "The Kingdom of Jordan is deeply concerned about the Obama administration's renewed plan to train 'moderate' rebels in Syria, believing the Syrian rebels are mostly extremists who espouse radical al-Qaida-like ideology." Klein then rehashes some of his earlier reporting -- but only some of it:
In February 2012, WND was first to report the U.S., Turkey and Jordan were running a training base for the Syrian rebels in the Jordanian town of Safawi in the country's northern desert region.

The report has since been corroborated by numerous other media accounts.

Last March, the German weekly Der Spiegel reported Americans were training Syrian rebels in Jordan.

Quoting what it said were training participants and organizers, Der Spiegel reported it was not clear whether the Americans worked for private firms or were with the U.S. Army, but the magazine said some organizers wore uniforms.

The training in Jordan reportedly focused on use of anti-tank weaponry.

The German magazine reported some 200 men received the training over the previous three months amid U.S. plans to train a total of 1,200 members of the Free Syrian Army in two camps in the south and the east of Jordan.

Britain's Guardian newspaper also reported last March that U.S. trainers were aiding Syrian rebels in Jordan along with British and French instructors.

Reuters reported a spokesman for the U.S. Defense Department declined immediate comment on the German magazine's report. The French foreign ministry and Britain's foreign and defense ministries also would not comment to Reuters.
There's no mention of his earlier report that U.S. officials were training ISIS militants, or even his altered claim that people trained by the U.S. later joined ISIS.
Klein's silence is a concession that he never could back up his earlier claim. Yet rather than issuing a full correction and retraction, he apparently just wants to pretend that he never made such a claim in the first place, despite the fact that his erroneous article remains live on the WND website.
Klein has always been a sloppy reporter who puts his right-wing ideology ahead of the facts. Remember some of his other blunders -- he falsely linked an Islamic charity group to terrorists, and he falsely suggested that Fox News paid a ransom to free two kidnapped journalists.
This is why WND's desperate efforts to portray Klein as a credible writer -- such has falsely denying he's a birther -- are doomed to failure. The fact that Klein remains a prominent WND employee despite his lengthy history of blunders speaks for itself.
Posted by Terry K. at 10:42 AM EDT