Fake News At WND: Coronavirus Edition, Part 7
The COVID pandemic may have been winding down, but WorldNetDaily's false claims and misinformation about COVID and its vaccines never did.
By Terry Krepel
Posted 7/24/2023
---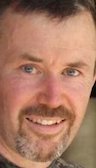 Art Moore
Misrepresenting studies regarding COVID vaccines is a major pastime at WND, as part of its long campaign of fake news regarding coronavirus and its vaccines. Art Moore added another one to the list in a Dec. 19 article:
A new study by the Food and Drug Administration confirms the concerns of many physicians worldwide of a link between blood clots and the Pfizer COVID-19 vaccine.

The researchers examined data covering 17.4 million elderly Americans who had received two doses of the Pfizer vaccine. They found that the incidents of pulmonary embolism, or blood clotting in the lungs, met the initial safety signal, meaning further investigation is warranted, the Epoch Times reported.

After a more thorough evaluation, the statistical signal continued to meet the criteria. Researchers said three other outcomes initially raised red flags but did not meet the statistical threshold: a lack of oxygen to the heart, a blood platelet disorder called immune thrombocytopenia, and another type of clotting called intravascular coagulation.

The FDA, however, said it will not act on the results because they don't prove the vaccines cause any of the four outcomes. The agency said the findings, published by the journal Vaccine, "are still under investigation and require more robust study."

Without citing any evidence, the authors said the FDA "strongly believes the potential benefits of COVID-19 vaccination outweigh the potential risks of COVID-19 infection."
But as a more responsible and fact-based media outlet reported:
Social media users are misinterpreting a study published this month in the journal "Vaccine," to falsely claim it proves that the FDA has admitted that Pfizer's COVID-19 shot causes blood clots.

"So the FDA finally came out and said that Pfizer's Covid shot causes blood clots? Only 2 years late!" wrote one Twitter user who received more than 37,000 shares and 168,000 likes on the post.

Other social media users shared a link to a post from a conservative publication that has spread vaccine misinformation in the past. While the article more accurately conveys the results of the study, the contents are behind a paywall and its headline left out key context, stating: "Pfizer's COVID-19 Vaccine Linked to Blood Clotting: FDA."

But the FDA made no such an announcement, and the claims take the study's findings out of context, according to experts.

[...]

Dr. Jeffrey Olin, a cardiologist and professor at Mount Sinai's Icahn School of Medicine in New York, reiterated that the paper found a "signal," but emphasized that this is not the same as causation.

"There was a slightly increased signal in that vaccine compared to the other ones they tested," said Olin, who is also the director of vascular medicine at Mount Sinai's center for cardiovascular health. "So you can't assess causation. All you can say is there's an association. And then if you want to assess causation you need to have a much more sophisticated study."

Olin noted that the group who received the Pfizer vaccine were older, more likely to be in nursing homes and had more comorbidities that would put them in the hospital — all things that are associated with blood clotting.

"It's impossible to sort out those things as the cause versus the vaccine," he said.
That's not the only thing Moore and WND have misled about. He wrote in a Nov. 23 article:
President Biden repeatedly has scolded Americans who choose not to take the experimental mRNA COVID shots under emergency use authorization, charging they are responsible for a "pandemic of the unvaccinated."

On Wednesday, however, the administration's reliable media ally, the Washington Post, reported "a majority of Americans dying from the coronavirus received at least the primary series of the vaccine."

The report came a day after Biden's top health adviser, Dr. Anthony Fauci, and his COVID coordinator, Dr. Ashish Jha, declared the data "overwhelmingly" show the effectiveness of the vaccines in preventing hospitalization and death.

[...]

The Post reported the latest data show 58% of COVID-19 deaths in August 2022 were from people who were vaccinated or boosted.

Some argue that with 68% of Americans fully vaccinated, a higher percentage of the unvaccinated are dying.
But Moore skipped the part in the Washington Post article pointing out that vaccine efficacy wanes over time and that regular booster shots are needed. He also censored other reasons behind the finding: More people have received at least one vaccination, and older people are more likely to die from COVID regardless of vaccination status.
Moore is deliberately misleading is readers. That's bad journalism, and yet another reason why WND is barely surviving these days.
Yet it happened again in a Feb. 1 article by Peter LaBarbera:
Wearing face-masks — even fancier N95 masks — probably has "little or no" effect in protecting against COVID-19 and the flu compared to not wearing one, according to a massive new British meta-study.

"There is uncertainty about the effects of masks," concludes a team of 12 international researchers in the study published Jan. 30 in the peer-reviewed U.K. journal Cochrane Database of Systematic Reviews.

"Wearing masks in the community probably makes little or no difference to the outcome of laboratory...confirmed influenza/SARS-CoV-2 compared to not wearing masks," an abstract of the U.K. study states.

Moreover, the study concludes that among medical workers, even the more robust N95 masks did not yield greater protection compared to more standard masks, which might surprise people who wear the boxier masks believing they are gaining heightened protection from COVID.
But researchers have found numerous issues with the study. As one analysis demonstrated, the study ignored how COVID spreads and how masks work, as well as making apples-and-oranges comparisons between studies:
This Cochrane Review combined RCTs where face masks or respirators were worn part of the time (for example, when caring for patients with known COVID or influenza: "occasional" or "targeted" use) with RCTs where they were worn at all times ("continuous use").

Because both SARS-CoV-2 and influenza viruses are airborne, an unmasked person could be infected anywhere in the building and even after an infectious patient has left the room, especially since some people have no symptoms while contagious.

Most RCTs of masks and N95s included in the review have not had a control arm – therefore finding no difference could indicate equal efficacy or equal inefficacy.
The analysis also pointed out the low compliance with masking in the Cochrane review: "But if in a study of masking, most people don't actually wear them, you can't conclude that masks don't work when the study shows no difference between the groups. You can only conclude that the mask advice didn't work in this study."
LaBarbera isn't going to tell you that, of course -- his job is to discredit the efficacy of masks, as his employer orders him to do.
Anti-vaxx doctor fearmongering
Bob Unruh wrote in a Jan. 30 article:
When the COVID-19 pandemic developed in China, then spread around the world killing millions, people were in a panic.

Masks, shutting down the economy, distancing, and more all of a sudden became a priority.

So did shots that were developed on a superfast timeline that left them in "experimental" status as officials demanded people take them.

Of course, now we know the side effects include myocarditis – and worse.

So, according to a report in the Epoch Times, doctors, "a growing number," have confirmed they won't be taking any more COVID boosters until there's evidence they help.
Of course, the Epoch Times is an anti-vaxxer publication, so it would try to discredit COVID vaccines in any way it can, and that's exactly what it's doing here (and Unruh is amplifying). But who are these doctors? Let's see:
Another physician, Dr. Vinay Prasad, of the University of California in San Francisco, told the Epoch Times he's not taking more shots.

"I took at least 1 dose against my will. It was unethical and scientifically bankrupt," he charged.

And Allison Krug, who co-authored a study showing teen boys were more likely to suffer heart inflammation after taking COVID shots, said her own doctor agreed with her when she refused a booster.

Dr. Tracy Hoeg, also from San Francisco, said, "I also had an adverse reaction to dose 1 moderna and, if I could do it again, I would not have had any covid vaccines."
Unruh didn't disclose that all of these doctors are anti-vaxxers, even if they don't want you to call them that. WND has previously given Prasad (who is not an epidemiologist) a platform to spread misinformation about COVID and vaccines. Unruh continued:
It was Retsef Levi, a professor at Massachusetts Institute of Technology, who said, according to the Epoch Times, "At this point in time, all COVID mRNA vaccination program[s] should stop immediately. They should stop because they completely failed to fulfill any of their advertised promise[s] regarding efficacy. And more importantly, they should stop because of the mounting and indisputable evidence that they cause unprecedented level of harm, including the death of young people and children."
In fact, Levi's claim has been discredited by the fact-checkers at Health Feedback: "In short, Levi's claim that COVID-19 vaccines are responsible for deaths in young people is unsubstantiated. Although he did cite some studies as evidence, reading those studies in detail would show that none actually provide reliable evidence for his claim. His claim ignores other studies of higher quality showing that COVID-19 vaccination doesn't increase the risk of death or heart attacks."
WND (and the Epoch Times) pushing doctors who won't help people stay healthy seems akin to the olden days when tobacco companies ran ads featuring doctors telling patients to smoke.
An anonymously written Feb. 8 article served up more misinformation:
Dr. Anthony Fauci ended up looking arrogant and narcissistic when he was making demands that Americans wear COVID masks, take experimental shots and such during the pandemic.

After all, he had the nerve to solemnly announced, "I am science."

It was just as he was leaving his highly paid government post that reports started appearing about "dirt" on him.

That came as members of Congress pointedly said he'd be needing to answer their questions.

Now a report from Just the News makes Fauci look even worse.

It cited a paper produced by the government, including Fauci, that suggested federal health officials "knew COVID vaccines were doomed from the start."

"Decidedly suboptimal," was the conclusion.

The report explained, "Anthony Fauci knows why COVID-19 vaccines have been so unreliable at halting infection and transmission beyond a few months. He waited until he stepped down as director of the National Institute of Allergy and Infectious Diseases to publicly explain it."

The medical journal Cell Host and Microbe has published a "perspective" led by Fauci's office in the government showing NIAID had "good reason" to think the experimental shots "would fail."
Because this comes straight from social media and not actual journalists, you will not be surprised that our anonymous WND writer's interpretation is highly misleading. As an actual news organization reported:
"The article DOES NOT say these vaccines don't work, just that they don't work as well as we want them and need them to work," [NIAID adviser David] Morens wrote in an email Friday.

In their paper, the authors acknowledge that current vaccines for the flu, COVID and other respiratory viruses aren't effective in protecting against any and all illness over a person's entire life, whereas vaccines for other respiratory illnesses such as measles, mumps, and rubella effectively confer lifetime immunity.

They then suggest exploring new approaches to respiratory virus vaccines. That includes, among other things, utilizing a "nasal spray or even a lung spray; trying different vaccine schedules and repeat doses; seeing if there is a way to boost the innate immune system," according to Morens.

"The only thing new in this paper is the tying together of well known scientific and public health knowledge into a bigger picture of challenges to development of new vaccines," he wrote. "It asks, in essence, OK, these vaccines aren't perfect, so what are some of the things we might try to do to improve them?"

Fauci, in a separate email, stressed the COVID-19 vaccine has proven effective in preventing the severest symptoms that could lead to hospitalization and death.

"That is the life-saving aspect of the vaccine," he wrote. "Point in question: I got infected even though I was vaccinated and boosted, but I had a very mild infection. Given my age, if I had not been vaccinated, the chances are that I might have gotten severely ill."

Juliet Morrison, a microbiology professor at the University of California, Riverside, agreed that the social media posts are misleading.

"There is no 'bombshell' here," she wrote in an email, referencing how some online are characterizing the piece. "The paper is saying that the current approach doesn't work as well as it could, so we need to explore new approaches."

Megan Ranney, deputy dean of Brown University's School of Public Health, added that credible scientific research backs up the paper's premise.

"That claim is hogwash," she wrote in an email. "The data is clear (and the paper is clear) that Covid vaccines have significantly decreased severe disease and hospitalization, and that they decrease (but do not eliminate) infection and transmission."
WND won't tell you any of this, of course -- instead, it tried to manufacture a conspiracy theory: "The report noted the paper was published with no evidence of peer review, raising the possibility 'that authors Fauci, his senior scientific adviser David Morens, and Viral Pathogenesis and Evolution Section Chief Jeffery Taubenberger could time the submission so its publication wouldn't cause problems for the then-NIAID leader.'"
An anonymously written Feb. 23 article pushed another bad study:
A new study from the government in the United Kingdom appears to doom the idea that your life depends on COVID vaxes.

A new report from Exposé reveals that official numbers from the U.K. government show that the "fully/triple/quadruple vaccinated population has accounted for 9 in every 10 COVID-19 deaths in England over the past two years."

The report revealed that just days ago, the U.K.'s Office for National Statistics showed that for the month of October, there were 125 COVID deaths among unvaccinated residents.

But there were 24 deaths for those getting at least the first dose, 100 among those who got their second dose at least six months ago, more than 2,100 among those who have their third does or booster and nearly 2,300 of those ever vaccinated.

"This isn't an anomaly," the report said.
It is data used badly, however. As fact-checker Lead Stories reported:
Are vaccines proven ineffective by a U.K. report published in February 2023, which found that 92 percent of "deaths involving COVID-19" occurred in fully vaccinated individuals? No, that's not true: Implying causality from a limited set of data leaves out consequential variables such as the ages of the dead, other underlying diseases, and whether booster recommendations had been followed. While it is possible to derive 92.4% from one of five tables of data included in a U.K. government report, the U.K. Office of National Statistics (ONS) told Lead Stories that such a generalization is a "highly misleading" interpretation of the data. Furthermore, the report is not meant to be a measure of vaccine effectiveness, as many other factors can impact mortality rates, according to an ONS senior statistician.

More than 93 percent of the U.K. population 12 years and older had received at least one vaccine dose by the end of August 2022, which means there is a higher likelihood that a person who died during the timeframe evaluated had been partially vaccinated. The report specifically stated that those who had received "at least a third dose" were less likely to die of COVID since September 2021 compared with people who were unvaccinated.
Lead Stories also found that according to those same numbers, "COVID mortality rates were the lowest for those with at least three vaccinations (the last of which was administered within 21 days) compared with both unvaccinated people and those with only a first or second dose." Further, the Expose has been repeatedly busted for spreading COVID misinformation.
Still defending ivermectin
WorldNetDaily just can't stop defending ivermectin as a treatment for COVID, despite the fact that reputable medical professionals agree that it doesn't actually work against the virus (given that it's actually an anti-parasitic drug). An anonymously written March 17 article was the latest to give it a shot:
When COVID-19 apparently came out of a Chinese lab that had been experimenting, with U.S. support, on bat coronaviruses, there was an immediately search for treatments – even as pharmaceutical corporations were developing their billion-dollar experimental shots.

One anti-parasitic treatment that already was available, but mostly used in the veterinary industry, was ivermectin.

Testimonials arose about how it was effective, even though federal officials, celebrities and others condemned it. They publicly ridiculed those who would use a "horse paste," even though that was only one form of ivermectin.

Later, according to the Asahi Shimbun, Kowa Co., the huge Japanese pharmaceutical company, confirmed ivermectin proved an "antiviral effect" against Omicron and other coronavirus variants.

Now a new report by Emmy Award-winning investigative journalist Sharyl Attkisson reveals Anthony Fauci, who was Joe Biden's controversy-mired adviser on COVID-19, and others, apparently suppressed a recommendation at the outset of the pandemic that it be used against the killer.

Attkisson reported government watchdog Judicial Watch obtained paperwork from the Department of Health and Human Services that included emails of then-Director of the National Institutes of Health Francis Collins.

Some of the comments were about a British group's recommendations on using the drug ivermectin to prevent and treat COVID-19.
Attkisson is an anti-vaxxer who promoted the discredited theory that vaccines cause autism, so her work on the subject perhaps shouldn't be trusted. But was this alleged recommendation for ivermectin that Fauci supposedly ignored?
Attkisson reported, "In February 2021, a leading British physician and World Council for Health co-founder Dr. Tess Lawrie, who is director and founder of a doctors' organization called the British Ivermectin Recommendation Development Group (BIRD), emailed 31 Food and Drug Administration (FDA) officials, including the Director of the Offfice of New Drugs in the Center for Drug Evaluation and Research Peter Stein; Center for Biologics Evaluation and Research Director Peter Marks; and then-Acting FDA Commissioner Janet Woodcock; and copying several leading foreign medical figures, with an email titled 'URGENT: The BIRD meeting and recommendation on COVID-19 prevention and treatment.'"

It included a list of related subjects, including concerns, adverse events, and more, regarding COVID-19.
Lawrie is an anti-vaxxer and ivermectin obsessive whom WND cheered for haranguing a researcher for retracting his previous endorsement of ivermectin after realizing how shoddy the research supporting the drug as a COVID treatment really was. Given that the panel's name was the "British Ivermectin Recommendation Development Group," it seemed that it would find a way to recommend the drug no matter what.

The anonymous WND writer didn't mention any of that, of course. Instead, a few standard right-wing (and anti-vaxxer) anti-Fauci attacks were inserted: "Fauci even now, as a private citizen after his retirement, continues to blow the horn for more and more boosters to follow up the initial round of vaccinations that the government purchased from drug makers and mandated for Americans in many situations during COVID. That's despite the fact those have been linked to serious side effects, often heart-related complications that have proven fatal."

More misinformation was spread in an anonymously written March 22 article:
Although ignored by most of the news media, the CDC's own internal database for documenting reports of vaccine-caused injuries, the "Vaccine Adverse Event Reporting System," or VAERS, currently tallies over 34,000 reported deaths related to the COVID-19 vaccines – far more than any vaccine, ever – not to mention 18,000-plus heart attacks, 26,000 myocarditis and pericarditis cases, 64,000 cases of permanent disability, almost 5,000 miscarriages and many other "adverse events" following vaccination.

And yet, a CDC panel in October unanimously voted (15-0) to add the controversial COVID vaccines to the recommended regimen of routine childhood shots, virtually guaranteeing that untold numbers of very young children, who have the least risk from COVID of any demographic, would receive the flawed shots.
As numerous fact-checkers have pointed out, VAERS information is unverified and, thus, is not proof that a vaccine caused someone's death. WND's source for its claim is a website called OpenVAERS, which is filled with misinformation, so its data shouldn't be trusted.
Then came the fearmongering:
However, now a respected U.S. physicians group has announced that, because of the extraordinary amount of data demonstrating that the current crop of COVID-19 vaccines are neither safe nor effective (causing the CDC to actually change the definition of "vaccine" in 2021 to accommodate the flawed COVID shots), the organization is officially calling for the COVID vaccines to be removed from the market entirely.

Founded in 1943, the Arizona-based Association of American Physicians and Surgeons briefly introduces its bold 10-point statement, released March 21, as follows:

Is your doctor pressuring you to "get boosted"?

Most doctors probably are. And so are radio ads. An annual COVID shot may become the "new normal," along with the flu shot.

"Safe and effective" is a constant refrain. But most people probably assume that it is – or else our protective government wouldn't allow it! Right?

A number of physicians, some former vaccine enthusiasts, are now warning about adverse effects – including sudden death – and saying "it's time to stop the shots."

That intro is followed by the AAPS's 10-point statement:
The first point of that statement includes a falsehood: " COVID-19 injections are under Emergency Use Authorization and must be considered experimental." In fact, the mRNA vaccines from Pfizer/BioNTech and Moderna have been fully approved by the FDA.
The "points" went on to fearmonger about side effects -- as if no other medication has ever had side effects -- and used biased, disparaging language to describe the vaccines, such as "genetic injections." And, of course, this is the AAPS we're talking about, which is a fringe-right anti-medical hive of anti-vaxxers motivated more by pushing right-wing talking points and not, you know, sound medicine (which vaccines are).We've caught AAPS chief Jane Orient spreading the bogus claim that a COVID vaccine was the reason for the on-field collapse of NFL player Damar Hamlin.
The fact that WND treats the AAPS seriously is a reason not to treat WND seriously.
An anonymously written April 2 article claimed:
A new report on COVID, and the shots that were used against it, has revealed a stunning human toll from those "medications": 26.6 million injured, 1.36 million disabled and 300,000 dead.

Nor is the economic loss easier to accept: $150 billion.

And these are from the shots, not the COVID-19 virus itself, a coronavirus that likely came out of a lab in Wuhan, China, that was doing experiments on how to make those viruses more lethal, and more easily spread.

The estimates are from Phinance Technologies, which explained, "The SARS-CoV-2 virus outbreak and the political and societal process that started unfolding in its wake will be looked at in retrospect as one of the most important moments in modern history. The waves of fear that the invisible threat posed to each and every individual united them in the acceptance of a solution to the problem."

It continued, "The monolithic solution that corporate, regulatory and societal leaders came up with was a novel inoculation technology using mRNA to instruct our body cells to produce a particular section of the virus (spike protein) that the body could build defenses against. This technology was previously forbidden to be used in human subjects in several international bio-ethics treaties."
Given WND's history of publishing bogus attacks on COVID vaccines, you will not be surprised to learn that this study is bogus too. Health Feedback documented how the study assumed correlations equaled causation and used flawed or inadequate datasets, summarizing:
In summary, claims that vaccination cost billions to the economy due to injuries and disabilities are inaccurate and based on a flawed analysis by Phinance Technologies. The analysis showed no causal association, relying exclusively on detecting correlations. The analysis also used datasets inadequate to their objective and research actually points to COVID-19 vaccination being associated with economic benefits, not the opposite as claimed by [Edward] Dowd.
PolitiFact similarly pointed out:
COVID-19 vaccines substantially reduce the risk of dying from COVID-19, and serious side effects are very rare. Excess deaths among working-age adults in 2021 and 2022 were driven by COVID-19 and other factors, not vaccination. Faulty logic underlies claims that vaccines caused mass disability and economic harm.
WND doesn't want you to know any of this -- its editorial agenda is to malign COVID vaccines no matter what the truth is -- so it will not update its article to tell readers the study has been debunked.
The latest from