Fake News At WND: Coronavirus Edition, Part 3
Even as it's fighting to stay alive after all the fake news and conspiracies it has promoted, WorldNetDaily just can't stop publishing false claims and misinformation about COVID vaccines.
By Terry Krepel
Posted 5/2/2022
---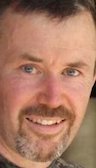 Art Moore
Even though a major reason WorldNetDaily is failing as a business is because of its lengthy history of publishing false claims and conspiracies, it continues to publish them -- especially about coronavirus and its vaccines. ConWebWatch has already compiled numerous examples of this -- only some of which it has bothered to correct when their falsity has been demonstrated. But it continues to crank them out, seemingly oblivious to their detrimental effect on its bottom line.

Art Moore wrote in a Dec. 28 article:
A study by Danish researchers finds that after 90 days, the COVID-19 vaccines will make you more likely to get infected from omicron, not less.

They may offer a short-term benefit from the delta variant, "but at the expense of a degradation of your overall immunity to everything else," reports Steve Kirsch. a Silicon Valley tech entrepreneur and philanthropist who founded the Covid-19 Early Treatment Fund.

The study shows that after three months, the effectiveness of the Pfizer-BioNTech and Moderna mRNA vaccines against omicron is actually negative.

The Pfizer vaccine makes recipients 76.5% more likely and the Moderna recipients 39.3% more likely to be infected than unvaccinated people.
Moore's mistake here is trusting the word of Kirsch, who is a prolific COVID misinformer. And, indeed, Kirsch is wrong here too, misinterpreting the study data -- which Moore failed to mention was published on a preprint server called MedRxiv, meaning that it has not been peer-reviewed. Meanwhile, a website that, unlike WND, cares about accurate medical information debunked that claim:
Health Feedback reached out to the preprint's authors for comment. The first author, medical statistician and epidemiologist Christian Holm Hansen, refuted the claim, stating that the "Interpretation that our research is evidence of anything but a protective vaccine effect is misrepresentative".

He also explained why vaccine effectiveness (VE) was observed to be negative in the study, citing the presence of bias in the VE estimates, saying that "Such biases are quite common in VE estimation from observational studies based on population data", unlike in phase III clinical trials. Indeed, a preprint published by scientists in Ontario, Canada, which also examined vaccine effectiveness in an observational study and detected negative vaccine effectiveness, was found to have been "influenced by behavioural and methodological issues, such as the timing of the observational study, the way in which vaccine passports altered individual risk and changes in access to COVID-19 testing". That preprint is currently being revised.
The fact-checker also reported something that Moore didn't -- that the paper "concluded in favor of vaccination, not against it."
Another fact-checker made the same conclusion:
Nowhere does it suggest that vaccinated people are more likely to be infected than unvaccinated people.

"Interpretation that our research is evidence of anything but a protective vaccine effect is misrepresentative," Astrid Blicher Schelde, one of the study's authors wrote in an email to PolitiFact.
As did one more fact-checker:
A study conducted using Danish data between Nov. 20 and Dec. 12 did not conclude that mRNA vaccines cause harm to immune systems. The preprint found that VE against Omicron is significantly lower than Delta and declines rapidly a few months after the second COVID-19 vaccine dose, but is restored following a booster. Negative VE estimates in the final period against Omicron suggests bias in comparison between vaccinated and unvaccinated populations, a co-author of the study told Reuters.
Meanwhile, Moore's article remains live and uncorrected. He then wrote in a Jan. 3 article:
The head of a $100 billion insurance company says all-cause deaths have spiked an astonishing 40% among people ages 18-64 compared to pre-pandemic levels.

It's an unprecedented rate that is four times higher than a once-in-200-year catastrophe, said Scott Davison, CEO of Indianapolis-based OneAmerica, during an online news conference last Thursday reported by the news site Center Square.

"We are seeing, right now, the highest death rates we have seen in the history of this business – not just at OneAmerica," Davison said.

"The data is consistent across every player in that business."
So far, so accurate -- though, weirdly, Moore didn't link to the article on Center Square he claims to be quoting from but, rather, to Center Square's "about" page. But because Moore must work a COVID conspiracy into everything, he started to deviate from the established facts:
Meanwhile, the daily number of deaths from COVID-19, according to the state dashboard, is less than half of what it was a year ago.

The news drew the attention of epidemiologists concerned about the collateral damage caused by COVID-19 mitigation efforts. And while there is no data showing a correlation between death and vaccination, experts concerned about the safety of the vaccines also took note.

Davison, referring to the third and fourth quarters of 2021, said it's not primarily elderly people who are dying, but "working-age people 18 to 64" who are the employees of companies that have OneAmerica plans.

Significantly, the CEO noted that most of the claims for deaths being filed are not classified as COVID-19 deaths.

But Davison apparently doesn't see a possible connection to the vaccines.
Moore didn't mention what Davison actually did say:
"Whether it's long COVID or whether it's because people haven't been able to get the health care they need because the hospitals are overrun, we're seeing those claims start to tick up as well," he said.

Because of this, insurance companies are beginning to add premium increases on employers in counties with low vaccination rates to cover the benefit payouts.
In that Center Square article that Moore didn't actually link to, Davison was more specific:
"What the data is showing to us is that the deaths that are being reported as COVID deaths greatly understate the actual death losses among working-age people from the pandemic. It may not all be COVID on their death certificate, but deaths are up just huge, huge numbers."
Instead, Moore decided to indulge a conspiracy theory from a prolific COVID misinformer:
However, Dr. Robert Malone, who has three decades of experience at the highest levels of vaccine development, said in an interview Monday morning that the insurance CEO's statistics point to vaccine injuries.

Davison, Malone told Steve Bannon on "War Room," is talking about a working population of people "who are likely to be highly jabbed because they've been under employer mandates."

"And what you need to do is compare that event rate that he is reporting to the event rate of death and COVID-related death in the general population," Malone said.
In fact, there is no evidence whatsoever that COVID vaccines are causing mass death in the U.S. or anywhere.
Touting a bogus claim
Wayne Allyn Root wasn't the only WND writer to fall for a bogus viral anti-vaxx claim out of Israel. Moore wrote in a Feb. 3 article:
Most of the severe COVID-19 cases at one of Israel's largest hospital complexes are people who received at least three shots, according to the director of the coronavirus ward.

The Middle East nation has one of the world's highest rates of vaccination, about 90%, with many high-risk patients having received a fourth shot.

Prof. Yaakov Jerris told Israel's Channel 13 News that "most of our severe cases are vaccinated," Israel National News reported.

"They had at least three injections. Between 70 and 80 percent of the serious cases are vaccinated," said Jerris, who works for Tel Aviv Sourasky Medical Center, also known as Ichilov Hospital, the nation's second largest.

"So, the vaccine has no significance regarding severe illness, which is why just 20 to 25 percent of our patients are unvaccinated."
As a fact-checker found, there is no Yaakov Jerris -- his name is Jacob Giris, and even the Israel National News article Moore cites calls him Jacob Giris. Moore also botched the name of the hospital -- the Tel Aviv Sourasky Medical Center hasn't been known as Ichilov Hospital for decades, according to the fact-checker.
Moore also misled about what Giris said, presumably for clickability's sake. He hyped the claim that most serious COVID cases in the hospital are of vaccinated, but waited a few paragraphs to attempt to tell the full truth: that it involved people who are seriously ill. Indeed, as the fact-checker also found, Giris said that the patient population is older and has more comorbidities, so it's less relevant that they are vaccinated. Giris also made an earlier statement (in Hebrew) noting that the mortality rate is low, they were admitted for other health issues and later discovered to have COVID, and that COVID is not the cause of death for these patients.
Moore waited a couple more paragraphs before cleaning that up:
At an Israeli government cabinet meeting on Sunday, Jerris tried to clear up confusion regarding how COVID cases are reported.

"Defining a serious patient is problematic," he told the ministers. "For example, a patient with a chronic lung disease always had a low level of oxygen, but now he has a positive coronavirus test result which technically makes him a 'serious coronavirus patient.'"

That isn't accurate, he said.

"The patient is only in a difficult condition because he has a serious underlying illness."
All of which negates the entire premise of Moore's article. In most legitimate newsrooms, that would have killed the story -- but because WND's journalistic standards are so abysmal, that false claim remained the article's lead claim.
Such dishonest reporting is yet another reason nobody believes WND -- and why it's going down the tubes.
Lashing out over 'natural immunity'
A key component of WND's fake-news campaign against COVID vaccines has been obsessing about "natural immunity" -- the idea that the immunity gained from surviving a bout of coronavirus is superior to that gained from a vaccine. Fort months, WND has been publishing articles and columns touting natural immunity:
In medical reality, there is no significant difference between disease-acquired and vaccine-acquired immunity -- and WND largely ignores the inconvenient fact that to obtain "natural immunity," once must become infected with a disease that has killed hundreds of thousands of people in the U.S. alone. It's a political hijacking of a medical term by anti-vaxxers like those who run WND; as one observer noted, "The standard vocabulary of medical science thus unwittingly undermines the very public health goals it is meant to serve by implicitly endorsing immunity that doesn't come from vaccines."
So when the Centers for Disease Control and Prevention issued a study showing that vaccinated people have better COVID immunity than those with disease-induced immunity and that those who have recovered from a COVID infection should still get a vaccine, WND rushed into action. COVID misinformer Art Moore wrote in a Nov. 2 article:
Amid more than 100 studies showing the superiority of natural COVID-19 immunity over vaccine-produced immunity, the Centers for Disease Control released the results this week of a study claiming to show the opposite.

But Dr. Martin Kulldorf, who has worked on vaccine epidemiology since joining the Harvard faculty nearly two decades ago, is among many epidemiologists who have quickly pointed out the CDC study's fatal flaws.

In an article for the Brownstone Institute, he compared the CDC research with an Israeli study that found people vaccinated for COVID-19 are 27 times more likely to have a symptomatic COVID infection than those previously infected by the virus.
Kulldorf is one of the founders of the Great Barrington Declaration, a document signed by anti-vaxx-adjacent doctors and other activists that pushed "herd immunity" to COVID pre-vaccine -- something most virus experts disagreed with -- and it was so poorly vetted that the declaration includes fake names.
Further, that Israeli study Kulldorf referenced raises questions. First of all, it was published not at a peer-reviewed journal but on a preprint server called MedRxiv, where studies that have not undergone peer review can be published. As a fact-checker pointed out, the numbers Kulldorf pushed were based on small sample sizes and still showed that the risk was still quite small:
For instance, the study's finding that never-infected vaccinees were at higher risk for COVID-19-related hospitalization than the previously infected non-vaccinees was based on no more than about two dozen hospitalizations in either of the comparisons.

[...]

Among a group of more than 32,000 people either previously infected or fully vaccinated between Jan. 1 and Feb. 28, the authors found a 13-fold increased risk for breakthrough infection with the delta variant as opposed to reinfection. The frequency of either event, however, was still very low, as this was based on 238 breakthrough infections, or infections in fully vaccinated individuals, and 19 reinfections among unvaccinated people who had recovered from a previous bout with the virus.

The authors also found a 27-fold increased risk for symptomatic breakthrough infection after full vaccination as opposed to symptomatic reinfection. That was based on 191 infections in vaccinated individuals and eight in previously infected people.
Moore gave space for Kulldorf to attack the CDC study's methodology and portray the Israel study as more "reliable," but omitted the fact that the Israel study has been criticized for selection bias and survivorship bias. Moore made no effort at a fair, balanced and detailed accounting of the CDC study, since his job was to undercut trust in that study because it contradicts WND's anti-vaxx agenda.
Misrepresenting letter as research
WND's parade of COVID misinformation continued in a Feb. 2 article by Moore:
The prestigious British medical journal The Lancet has published an article by a University of Colorado infectious disease scientist concluding vaccine mandates should be reconsidered in light of studies finding the vaccines are not stopping transmission of the SARS-CoV-2 virus.

Carlos Franco-Paredes of the University of Colorado's Division of Infectious Diseases, wrote that "the impact of vaccination on community transmission of circulating variants of SARS-CoV-2 appeared to be not significantly different from the impact among unvaccinated people."

The scientific rationale for mandatory vaccination in the USA relies on the premise that vaccination prevents transmission to others, resulting in a 'pandemic of the unvaccinated," he noted. "Yet, the demonstration of COVID-19 breakthrough infections among fully vaccinated health-care workers (HCW) in Israel, who in turn may transmit this infection to their patients, requires a reassessment of compulsory vaccination policies leading to the job dismissal of unvaccinated HCW in the USA."
Meanwhile, a fact-checker looked into that article:
[T]he text forms part of "correspondence" authored by Carlos Franco-Paredes, an infectious diseases expert and associate professor at the University of Colorado, which was published by The Lancet Infectious Diseases journal in January.

In other words, the text forms part of a letter to the editor.

According to a spokeswoman for The Lancet Group, such letters represented the views of the author and "not necessarily the views of The Lancet journals".
Moore falsely suggested the article was research when it was actually the research journal's equivalent of a letter to the editor, and he got it wrong by falsely claiming the article was published in The Lancet when, in fact, it appeared in a separate specialty journal.
Moore also curiously omitted the very first sentence of Franco-Paredes' letter, in which he declared: "Vaccine effectiveness studies have conclusively demonstrated the benefit of COVID-19 vaccines in reducing individual symptomatic and severe disease, resulting in reduced hospitalisations and intensive care unit admissions."
That's a lot of deception and inaccuracy for a single article. No wonder nobody trusts WND.
Moore struck again in a Jan. 18 article:
An MIT scientist is warning of possible long-term damage to the brain from COVID-19 mRNA vaccines, saying it's likely there will be an "alarming" rise in several major neurodegenerative diseases.

And that's likely to happen increasingly among the younger population, according to Stephanie Seneff in an academic paper titled "Worse Than the Disease? Reviewing Some Possible Unintended Consequences of the mRNA Vaccines Against COVID-19" published in the peer-reviewed International Journal of Vaccine Theory, Practice, and Research.

Seneff, a senior research scientist at MIT's Computer Science and Artificial Intelligence Laboratory, told Fox News' Laura Ingraham on Monday night it's "outrageous to be giving vaccines to young people because they have ... a very, very low risk of dying from COVID."

"So, they don't get a benefit," she said. "And when you look at the potential harm from these vaccines, it just doesn't make any sense."

And repeated boosters, Seneff added, will be "very devastating in the long term."

The MIT scientist said she has done a lot of research on the subject and is "beginning to understand how the process takes place."
Well, not so much -- she has no demonstrated expertise in medical issues. Moore hinted at it when he called her a "senior research scientist at MIT's Computer Science and Artificial Intelligence Laboratory"; in fact, her doctorate is in electrical engineering and computer science -- not in anything medical. Before becoming an anti-vaxxer, Seneff's claim to medical infamy -- again, she has no formal medical training -- was devising a claim that autism is caused by exposure to the weed killer glyphosphate, a claim that has been embraced by quack doctor Joseph Mercola.

Meanwhile, the Genetic Literacy Project reported that Seneff's dubious COVID vaccine claims have gotten the attention of anti-vaxxer Robert Kennedy Jr. -- again, not the kind of company credible people keep. Further, despite Moore's portrayal of the International Journal of Vaccine Theory, Practice, and Research -- the journal that published Seneff's paper -- as "peer-reviewed," the Genetic Literacy Project noted that nobody outside the fringe-wacko community treats it as a credible publication. (One scientist observed that publishing something there "seems to be no different than self-publishing a book on Amazon Kindle.") Further, Seneff is actually a member of the journal's editorial staff, which also raises credibility and independence questions.

(There's another familiar name on that editor list: Russell Blaylock, who has spent years peddling anti-vaxxer claims at Newsmax.)
Fake news about DNA
Moore wrote in a Feb. 24 article:
Fueling suspicion that SARS-CoV-2 originated in a lab in China, researchers have discovered a tiny piece of DNA in the virus that matches the genetic sequence patented by Moderna three years before the pandemic began.

The odds of Moderna's sequence occurring naturally are about one in 3 trillion, according to the researchers.

The code was discovered in SARS-CoV-2's unique furin cleavage site, the part of the virus that binds to human cells, allowing it to cause infection, London's MailOnline reported.

Many scientists have been saying for some time that the furin cleavage structure could not have developed naturally.

But as the medical fact-checker website Health Feedback reported, there are actually numerous instances of that DNA occuring naturally:
Overall, the claim seems to be founded on the belief that because the sequence in the spike protein of SARS-CoV-2 was identical to a manmade gene sequence, the sequence couldn't have occurred by chance, and must therefore have been designed.

However, as scientists showed using the same search tools as the authors, this 19-nucleotide long sequence occurs naturally in other living things. For example, the sequence is present in eukaryotes, like a species of birds, contrary to the authors' statement that it cannot be found in eukaryotes. This raises the question of whether the authors simply failed to check for matches to other organisms.

[...]

In short, the 19-nucleotide sequence isn't unique to the modified MSH3 gene patented by Moderna and isn't uniquely manmade, as it can occur in nature.
Health Feedback also pointed out that there is little actual evidence that noting that COVID-19 originated in a lab in China, among other things, "there isn't a known coronavirus that is genetically similar enough to SARS-CoV-2 to be a plausible candidate for genetic modification.
But Moore wasn't done spreading DNA-related COVID misinformation. He wrote in a March 1 article:
Contrary to the CDC's claim that the mRNA COVID-19 vaccines do not "change or interact with your DNA in any way," a new Swedish study finds Pfizer's shot goes into liver cells and converts to DNA.

It's the first time that researchers have shown in vitro – or inside a petri dish – how an mRNA vaccine is converted into DNA on a human liver cell line, the Epoch Times reported.

It's precisely what health experts and fact-checkers said for more than a year could not occur.

[...]

However, the researchers at Lund University in Malmö, Sweden, found that the mRNA vaccine enters human liver cells and triggers the cell's DNA in the nucleus to increase the production of the LINE-1 gene expression to make mRNA.

The whole process occurred rapidly, within six hours, concluded the study, which was published by the university's Department of Clinical Sciences.
Health Feedback blew up this claim as well:
The experimental system used in the Lund University study is artificial. For example, it used liver cancer cells growing in the laboratory, which aren't representative of healthy cells or a human being, to study whether the vaccine mRNA was reverse-transcribed. The study's results therefore cannot be extrapolated to people.

[...]

Contrary to reports like the one by the Epoch Times, the study didn't show the mRNA or reverse-transcribed DNA entering the nucleus of cells. The nucleus is where an organism's DNA is stored. Rhys Parry, a postdoctoral research fellow at the University of Queensland who studies viral evolution, told Health Feedback that the study's immunofluorescence experiment showed LINE-1 (in red; the nucleus is marked in blue) to be predominantly present in the cytoplasm of the cell, and this is the case even in the absence of the vaccine.

[...]

In summary, contrary to claims made by certain media outlets and social media users, the study by Lund University researchers didn't show that the mRNA or reverse-transcribed DNA enters the nucleus and more importantly, it didn't show that the COVID-19 mRNA vaccines alter our DNA.
Nevertheless, Moore quoted one of his favorite COVID misinformers, Peter McCullough, claiiming that the findings have "enormous implications of permanent chromosomal change" that could drive a "whole new genre of chronic disease."
Both of Moore's articles remain live and uncorrected at WND. He served up even more misinformation in a March 2 article:
The fully vaccinated account for 9 of every 10 deaths from COVID-19 in England and 4 of 5 deaths among the triple-vaccinated, according to the latest data published by the U.K. Health Security Agency.

The independent British news site The Exposé reported the government report, published Feb. 22, includes a table on page 41 confirming the vast majority of deaths were among the vaccinated.

About 73.5% of the population of England has been fully vaccinated, and 56.9% have received a booster shot, as of Feb. 28.

Top health officials around the world, including in the U.S., have acknowledged that the COVID-19 vaccines have not stopped infection or transmission amid the omicron wave – the premise for vaccine mandates – but have insisted the shots prevent hospitalization and death.

However, between Jan 24 and Feb. 20, there were 9,230 COVID-19 hospitalizations in England. The fully vaccinated accounted for 6,689 of them, the triple vaccinated 4,936 and the unvaccinated 2,341.

During that period, there were 4,861 COVID-19 deaths, with the triple vaccinated population accounting for 3,120 of them. The unvaccinated population accounted for only 559.
The falsehoods start with Moore's description of The Exposé an "independent ... news site." It's not a "news" site at all; it's all about conspiracy theories and anti-vaxxer content whose owners and writers worked anonymously until they were exposed last year, and it has been repeatedly busted for spreading COVID vaccine misinformation.
Meanwhile, people who care about facts have exposed this particular false claim for what it is and explain exactly what it (and Moore, in uncritically repeating it) got wrong:
The UKHSA told Reuters via email that, given vaccine uptake levels in England are very high, it is expected that a large proportion of cases and deaths would occur in vaccinated individuals, even with a highly effective vaccine, because a larger proportion of the population are vaccinated than unvaccinated.

[...]

Dr Muge Cevik, a clinical lecturer in infectious diseases and medical virology at the University of St Andrews, previously told Reuters that when much of a population has been vaccinated, "most infections and deaths are expected to be among those vaccinated" (here).

The UKHSA also says the prioritisation of individuals who are more at risk of severe COVID-19 in vaccine rollouts means those vaccinated may be more at risk of death from COVID-19 and contributing factors, regardless of vaccination.

The agency also told Reuters that it is useful to compare case, hospitalisation and death rates in boosted individuals with those who are unvaccinated given third doses have now been offered to all age groups in England.
In short: the Expose took statistics out of context. Reuters went on to note that "The weekly surveillance report has become a continuous tool used in COVID-19 vaccine misinformation throughout the pandemic" -- and that's what WND did here too.
And Joseph Farah wonders why his website is going down the tubes. With publishing so much misinformation, why would it not?
The latest from