WND's Ivermectin Chronicles, Part 2
WorldNetDaily just can't stop touting ivermectin for treating COVID despite a continued lack of credible research to back up the claim -- and it's even defending the drug as people keep pointing out it's mainly for animals and isn't an antiviral.
By Terry Krepel
Posted 2/14/2022
---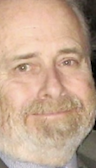 Joel Hirschhorn
WorldNetDaily's biggest promoters of dubious COVID medication ivermectin, and WND reporter Art Moore may well be the biggest promoter of ivermectin on WND's "news" side -- even though he's supposed to be an unbiased journalist and tell both sides of the story and admit the ivermectin promotion he has been doing has been highly biased and tied to pro-ivermectin activists.

When it was pointed out that ivermectin is best known as a horse dewormer -- and that people are buying the horse version of ivermectin from farm stores, resulting in cases of ivermectin poisoning -- Moore rushed to the medicine's defense in a lengthy Sept. 2 article:
Even NPR – albeit in its signature erudite, carefully modulated tone – couldn't hold back the preening sarcasm shared by its media allies when it became known this week that a chief critic of the establishment narrative on COVID-19 revealed he tested positive for COVID-19 and treated the disease with ivermectin.

The public broadcaster reported that the host of the world's No. 1 podcast, Joe Rogan, was "taking a cocktail of unproven treatments – including ivermectin, a deworming drug for cows that the FDA warns people should not ingest."

Political commentator Andrew Sullivan was among many who pointed out that while the drug indeed is used for farm animals, there is a Nobel-prize-winning, FDA-approved version of ivermectin for human consumption. In fact, ivermectin, touted as a "wonder drug" in the Journal of Antibiotics, was shown in both in-vitro and in-vivo studies long before the COVID-19 pandemic to have strong antiviral as well as antiparasitic properties. And since the spring of 2020, ivermectin – which is on the World Health Organization's list of essential medicines and is being administered to refugees entering the U.S. – has been the subject of 113 published studies presenting statistically significant evidence indicating it is safe and effective for both treating and preventing COVID-19. Among them are 73 peer-reviewed studies, with 63 comparing treatment and control groups. Significantly, a June 2020 study found ivermectin inhibits the replication of SARS-CoV-2 in-vitro. And based on promising results in human trials, the University of Oxford is studying ivermectin in the U.K.'s PRINCIPLE trial, the world's largest clinical trial of possible COVID-19 treatments.

"At this point you have to assume that NPR knowingly lies to its listeners," Sullivan said in response to the broadcaster's tweet.
Moore didn't mention that his source for that "113 published studies" claim is an anonymously run website that is dedicated to mysteriously promoting ivermectin. And that Journal of Antibiotics study calling ivermectin a "wonder drug" came out in 2017 and, thus, is not applicable to COVID. Similarly, ivermectin was named an "essential medicine" by WHO -- but his link went to a a 2015 list, meaning it also does not apply to COVID treatment. And it's irrelevant that there is a "Nobel-prize-winning, FDA-approved version of ivermectin for human consumption" because the FDA has not approved ivermectin for treatment of COVID.
Moore went on to hype: "More recently, the American Journal of Therapeutics published a paper analyzing 18 randomized controlled treatment trials of ivermectin in COVID-19 that found 'large, statistically significant reductions in mortality, time to clinical recovery, and time to viral clearance.'" But as ConWebWatch documented -- and Moore has never told his readers -- this study was manufactured by pro-ivermectin activists, and it was rejected for publication in a different journal because of unsubstantiated claims violated editorial policies. Also, the study is a database analysis, not any sort of actual clinical study.
Moore also hyped that "ivermectin – already widely used in low- and middle-income countries to treat worm infections – has been touted by government officials in treating COVID-19." But that's misleading and a repeat of his own previous, dubious work. Moore had touted in a May 17 article that "India has become the center of the novel coronavirus pandemic, but a drop in cases has coincided with the national health ministry's promotion of ivermectin and hydroxychloroquine treatments. But as PolitiFact pointed out, there was no proven link between the decline in cases and use of ivermectin and hydroxychloroquine, adding that "the Indian government's official tallies of confirmed cases likely vastly underestimate the actual infection figures because testing remains limited and the volume of cases has crippled the health care system in some areas. So the actual extent of the decline is not clear."
Moore took a while to get around to mentioning the issue of people buying the horse version of ivermectin, but he insisted it wasn't that big of a deal:
While some local health authorities are reporting they've received calls from people who have become sick from ingesting the animal version of ivermectin, the reporting of the Daily Beast and others offers no hard evidence that the scope of the poison-control reports is significant and should detract from the drug's potential to save lives.

The vast majority of Americans, who have taken the drug through a doctor's prescription, apparently can tell the difference between horse pills and people pills.
Moore went on to tout something called the Front Line COVID-19 Critical Care Alliance -- Moore dutifully let the group describe itself as "a group of highly published, world-renowned critical care physicians and scholars" --complaining that federal officials who point out a lack of legitimate medical evidence for using ivermectin to treat COVID " ignore the growing body of scientific evidence from peer-reviewed research, over 40 medical trials, and results from Ivermectin's use in medical settings worldwide, showing the safe and effective use of the drug in fighting COVID-19." Moore didn't mention that the FLCCC is an activist group created to push dubious treatments like ivermectin, and it was the group behind the study that was rejected by one medical journal, as noted above.
Moore then went back to hyping the drug:
In a Wall Street Journal op-ed on ivermectin, David R. Henderson and Charles L. Hooper ask "Why Is the FDA Attacking a Safe, Effective Drug?"

"If the FDA were driven by science and evidence, it would give an emergency-use authorization for ivermectin for Covid-19. Instead, the FDA asserts without evidence that ivermectin is dangerous," they write.
In fact, that op-ed is highly dubious -- one of the co-authors used to work for a company that marketed ivermectin, and the op-ed itself cited as part of its evidence a study that had been retracted after accusations of data manipulation.
In short, Moore is up to his old shenanigans, violating accepted rules of journalism to act as a salesman for a drug so dubious he has to ramp up the hype and build conspiracy theories around.
Attacking new treatment
When a new antiviral treatment was introduced that would specifically target COVID-19, Moore was first in line to compare it unfavorably to ivermectin in an Oct. 1 article:
The announcement Friday by Merck that it plans to apply for emergency approval of a new experimental oral antiviral treatment for COVID-19 is of particular interest to many physicians who have been hindered or completely blocked from treating their COVID patients off-label with an FDA-approved drug that already is produced by the pharmaceutical giant.

Merck is the producer of ivermectin, which has been shown to be effective in an least 65 controlled studies and 32 randomized controlled trials to fight COVID-19 as a preventative and early- and late-stage treatment. Studies have demonstrated its ability to inhibit the replication of SARS-CoV-2 as well as its strong anti-inflammatory properties.

Yet, as Rep. Louie Gohmert pointed out in a commentary this week, the "government alphabet agencies, the medical industrial complex, and their willing accomplices in the media" have made ivermectin "the latest naughty word which will get you censored on social media and mocked and belittled by late-night 'comedians.'"

Gohmert noted Merck itself has discouraged using ivermectin to treat COVID-19. The Texas lawmaker spotlighted the fact that the cheap and effective ivermectin would directly compete with the new drug it is developing, called molnupiravir. Unlike ivermectin, molnupirvar would be patented, the congressman pointed out, creating the potential "to rake in billions of dollars."

[...]

"In short, there is no humane, logical reason why it should not be widely used to fight against the China Virus should a patient and doctor decide it is appropriate to try in that patient's case," Gohmert said.

The congressman said "the evil, deadly, coordinated globalist attacks we are currently witnessing on ivermectin will go down in history as a vicious crime against humanity; a grievous public health policy error that can only be explained by following the money."
Moore is misleading here: Since ivermectin has long been an off-patent drug, there are numerous manufacturers of it; Merck does make a version of the drug designed to treat parasitic infections, which COVID is not.
COVID misleader Joel Hirschhorn used his Oct. 4 column to falsely claim that molnupiravir is actually a copy of ivermectin:
The unrelenting opposition to using ivermectin to treat and prevent COVID-19 is stronger than ever. This has resulted from a gigantic increase in demand for IVM by much of the public. Despite big media tirades against the medication, the truth about its effectiveness (together with failure of COVID vaccines) has reached the public through many articles on alternative news websites and truth-tellers on countless podcasts. Ivermectin's success has forced Big Pharma to create expensive copies of it.

[...]

Merck, a maker of IVM, is getting much positive press coverage for its forthcoming prescription oral antiviral (molnupiravir). It is designed to replace IVM, since they cannot make big money from ivermectin. The FDA will soon give molnupiravir emergency use authorization because of the emerging clarity that COVID vaccines do NOT work effectively or safely.

[...]

Clearly, Merck, Pfizer and other vaccine makers are developing their own oral antivirals to directly compete with the cheap and effective IVM. These antivirals, unlike cheap generic IVM, would be patented so expensive pills could be sold worldwide. They will find some ingenious ways to copy IVM but make enough changes to get patents.
In fact, molnupiravir is not an ivermectin copy; it's a completely different formulation. Nevertheless, fellow dubious doc Marilyn Singleton took that lie and ran with it in her Oct. 12 WND column:
Another anti-parasitic medication, ivermectin, has 20 possible mechanisms of action against the SARS-CoV-2 virus, including interrupting viral entry into cells and anti-inflammatory action. Significantly, ivermectin is a protease inhibitor, that is, a substance that blocks proteins that allow viruses to reproduce themselves.

Is it a coincidence that Pfizer's new anti- COVID pill, PF-07321332 is also a protease inhibitor? Notably, Pfizer's drug would have to be given early after the onset COVID symptoms. This is also the recommendation for hydroxychloroquine and ivermectin – a recommendation many studies ignored when dismissing the value of these anti-parasitic medications.

Is it a coincidence that Merck, who distributes ivermectin, is seeking fast-track approval for molnupiravir, an antiviral agent to treat COVID-19? How convenient that the U.S. government will purchase $1.2 billion worth of the yet-to-be-approved drug. And how predictable that vaccine maker Moderna's stock fell 11% after the announcement. Vaccines are yesterday's cash cow. Is it a coincidence that ivermectin costs no more than $100 dollars per treatment course and molnupirivir costs $700 per 10-day course of treatment?
Actually, it's irrelevant that ivermectin and the Pfizer drug are protease inhibitors, and the two drugs, again, have completely different formulations.
But WND has totally bought into the ivermectin propaganda, and like any good propagandist, an enemy is needed so it can be demonized. And so it has one, in the form of an apparently more effective drug.
Hirschhorn loves ivermectin
One of WND's biggest champions of ivermectin has been columnist Joel Hirschhorn. For his Dec. 16 column, Hirschhorn served up more of that love:
Ivermectin has been attacked by pro-vaccine interests despite it being a cheap, safe and proven medicine for COVID-19 treatment and prevention. Despite a mountain of clinical and test evidence showing that it really works, Big Media, Big Pharma and Big Government have stubbornly fought its use. Its use in a number of countries, notably India, has proven its effectiveness against COVID.

[...]

As the following examples show, the medicine has been found lifesaving for critically ill, hospitalized patients with little chance of survival when government-approved protocols are used. Family members have requested hospitals use IVM as patients' face probable death, often to no avail. In response, some gutsy people have used the judicial system to get hospitals to do what is justified by medical science: save lives by using ivermetctin.

In Illinois it took a court to force a hospital to capitulate to family demands to give a very sick elderly patient IVM. The hospital had used the approved ways to treat the patient without success. These included the proven unsafe and very expensive drug remdesivir, intubation and ventilator use for a month in the ICU. None of it worked, and the patient was given only a 10 to 15% chance of surviving.
Hirschhorn continued to hype that case, claiming that the patient "showed signs of improvement almost immediately" after being given ivermectin. He didn't mention that part of the legal fight involved the fact that the doctor who wanted to use ivermectin on the patient was himself not vaccinated, or that the hospital has said the patient was improving before treatment started.

He also hyped fellow WND columnist Wayne Allyn Root's claim of having beaten COVID in 48 hours with ivermectin -- but, of course, was silent about the fact that Root was running around doing a book tour while hiding from people that he had an active case of COVID, potentially spreading the virus to -- and sickening and maybe killing -- unsuspecting people.

Hirschhorn touted ivermectin again in his Jan. 5 column, laughably headlined "Praise the Lord and pass the ivermectin":
Hospitals have become killing machines, places where the kiss of death is a protocol following government guidelines. Despite wide COVID vaccine use, deaths in hospitals because of late-stage viral infection remain at a high level. Difficulty in getting COVID testing quickly and often probably contributes to the high death rate. Too many people do not get their COVID infection addressed early. There remains too little use of monoclonal antibodies early for infected people. So their infection progresses to serious lung and breathing problems. That is the beginning of the end.

And it will be a long time before the new antiviral drugs from Pfizer and Merck are broadly available, and there will be more information ascertained on whether or not they are really safe and effective for all diverse types of people.

[...]

In a few successful court actions, such late-stage COVID patients were given the cheap, safe generic ivermectin and – much to the astonishment of hospital doctors – have walked out of the hospital, completely recovered.

And there is considerable medical research literature supporting such use of ivermectin, principally because of its anti-inflammatory property. As just one example, a published medical 2021 hospital study found nearly a 50% reduction in deaths for patients with severe pulmonary involvement, the typical late-stage COVID death-bed patient condition. The many doubters of ivermectin should pay more attention to the medical science literature.

But published medical articles are ignored by the medical and public health establishments.

[...]

Time to let those who want to use ivermectin in an attempt to save their life get it. It is medically and morally the right thing to do.

With now a long record of hospital protocols for late-stage COVID utterly failing to save lives, how can the medical profession justify not using a generic medicine that both research and clinical results justify and explain its ability to save lives?

They cannot.

Families trying to find a lawyer and a friendly court face a very, very difficult race to save their loved one stuck in the ICU just like a prisoner sentenced to death.

Is it COVID killing these people or the medical profession and their hospital employers? Worth pondering as you keep watching mounting COVID death numbers.
Hirschhorn found a new way to praise ivermectin in his Jan. 19 column:
Moving beyond words is a new vote of confidence in using ivermectin to fight COVID with an innovative injectable product.

There is good reason to have hope for a new way to deliver ivermectin to millions of people to fight COVID variants. It offers a very sound alternative to vaccines. And everyone should understand that after omicron could come lethal COVID variants.

With all of the considerable controversy about using ivermectin for treating and preventing COVID, something has slipped the attention of its supporters and critics. A relatively small French company has spent the past year or more developing an injectable product of ivermectin for prophylactic use that lasts in the body for months.

[...]

One can imagine that this innovative product could be just like annual flu vaccines in how it is administered to large numbers of people in a multitude of places, including medical offices, drug stores and supermarket pharmacies. And it would be wonderful if medical insurance covered it like it does flu shots.
Hirschhorn didn't mention that injectable ivermectin already exists ... for animals, as a parasiticide. There's nothing terribly novel going on here. It's also worth noting once again that COVID is a virus, not a parasite.
But, again, Hirschhorn is a conspiracist, so he concluded the column by arguing that "The question to be followed is if and how Big Pharma takes actions to stymie" development of the injectable ivermectin.
The latest from