Fake News At WND: Coronavirus Edition, Part 2
WorldNetDaily is still publishing falsehoods and misinformation about COVID and its vaccines, as if it believes that's not contributing to its continuing financial crisis.
By Terry Krepel
Posted 12/6/2021
---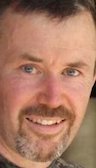 Art Moore
WorldNetDaily seems to have not learned its lesson. It has repeatedly published misinformation and completely false claims about the coronavirus pandemic and its vaccines, then gets called out on it, only occasionally making corrections -- yet it continues to publish that misinformation, even dedicated an entire issue of its sparsely read Whistleblower magazine to it. Now it's facing further financial issues, and it apparently can't see the connection between the two.

Let's look at some of the more egregious examples of false and otherwise bogus COVID information WND has published in recent months.
Promoting discredited and retracted studies
An anonymously written July 4 WND article stated:
Those mask mandates imposed for the COVID pandemic could be hurting kids, and the vaccines could be killing them, according to a new Just the News report that cites several medical journals and studies.

"Measured carbon dioxide content in 'inhaled air,' observed in a study of masked German schoolchildren, was at least three-fold higher than German law allows, according to a research letter published this week in the Journal of the American Medical Association Pediatrics," the report said. And, "Last week, the journal Vaccines, affiliated with the American Society for Virology, published research that estimates every three COVID-19 deaths prevented by vaccination are offset by two deaths 'inflicted by vaccination,' using Israeli and European data."

Masks and vaccines -- and lockdowns -- have been among America's main responses to the virus that likely originated with a Chinese lab in Wuhan that works with the Chinese Communist Party's military.

Those defensive strategies were adopted over treatments with ivermectin and hydroxychloroquine that some studies have suggested are effective against the virus.

[...]

The report said the review in Vaccine estimated the "number needed to vaccinate" (NNTV) to prevent one COVID-19 death, using a million-person Israeli field study and "the most prominent trial data from regulatory phase 3 trials."

It looked at fatal side effects and more.

"Simply put: As we prevent three deaths by vaccinating, we incur two deaths," according to the paper, though looking at phase 3 trial data alone, the "optimum case" is four deaths caused and 33 lives saved by vaccines, Just the News reported.
WND soft-pedaled questions about the Vaccines study, stating only in the final paragraph of the article that "The publication days after releasing the results expressed doubts about what it documented, and said it was investigating." In fact, the fallout has been much more devastating.
Several vaccinaologists and virologists resigned from the journal's editorial staff in the wake of the study, with one of them pointing out that "The data has been misused because it makes the (incorrect) assumption that all deaths occurring post vaccination are caused by vaccination." It was also noted that none of the paper's authors is trained in vaccinology, virology, or epidemiology. The journal retracted the paper on July 2 -- two days before the WND article was published -- agreeing that data was misinterpreted. Fact-checkers have noted how the highly flawed paper is being used by anti-vaxxers (like, you know, WND) to spread fear about COVID vaccines.
Again, all this happened before WND's article was published -- meaning that WND was simply too lazy to do any actual reporting and just copied-and-pasted the 3-day-old report from the dubious right-wing operation Just the News. As of this writing, the WND article has not been corrected, and there's no correction anywhere else on the website.
But there's someone else that comes off just as bad, which WND also copied from the Just the News report:
Jane Orient, chief of the Association of American Physicians and Surgeons, said the Vaccine paper "is an excellent and much needed analysis."

But she thinks the risk-benefit ratio is likely to be "much worse" than the paper's authors estimate.
Yeah, that didn't age well. Neither has the idea that WND wants people to pay for the privilege of reading such shoddy journalism.
Oh, about the other study promoted in the article, which claimed that the carbon dioxide levels in the inhaled of masked German schoolchildren? That one's been retracted too, though after publication of the WND article:
In the retraction notice, the journal editors cited "numerous scientific issues," that also included questions over the applicability of the CO2 measurement device and the validity of the study conclusions.

"In their invited responses to these and other concerns, the authors did not provide sufficiently convincing evidence to resolve these issues, as determined by editorial evaluation and additional scientific review," the notice read. "Given fundamental concerns about the study methodology, uncertainty regarding the validity of the findings and conclusions, and the potential public health implications, the editors have retracted this Research Letter."

The study quickly fell under criticism after it was published. Joseph Allen, MPH, DSc, who studies the impact of carbon dioxide on human health at Harvard School of Public Health in Boston, called the study "terribly flawed" and predicted on Twitter that it would be retracted. His key complaint was that the study failed to account for the outside air that would flood in when the children inhaled.
So WND went 0-for-2 on bogus reporting in a single article. Needless to say, it has not told this to its readers. Instead, it also promoted the bogus German study in a July 9 article by Bob Unruh.
Repeating the VAERS lie
Art Moore wrote in a July 13 article:
In a span of one week, the number of deaths due to COVID-19 vaccines reported to the government's database outnumbered the official count of deaths due to the virus.

The government's Vaccine Adverse Event Reporting System, or VAERS, contains voluntary, unverified reports of adverse events following immunization with U.S.-licensed vaccines. But it's estimated that only between 1% and 10% of the adverse events that occur are reported to VAERS.

The Gateway Pundit noted VAERS reported 2,043 vaccine deaths in the week prior to July 7 compared to 1,505 COVID-19 deaths.
Moore is lying -- well, more accurately, he's repeating the lies of the notoriously unreliable Gateway Pundit. We've pointed out before that reports of deaths reported to VAERS does not mean the vaccines caused the death. Unlike Moore and Gateway Pundit, we'll go straight to the source, with the important part in bold:
FDA requires healthcare providers to report any death after COVID-19 vaccination to VAERS, even if it's unclear whether the vaccine was the cause. Reports of adverse events to VAERS following vaccination, including deaths, do not necessarily mean that a vaccine caused a health problem. A review of available clinical information, including death certificates, autopsy, and medical records, has not established a causal link to COVID-19 vaccines.
The fact that Moore chose to trust a website known for pushing bogus conspiracy theories and has been repeatedly discredited instead of actual authorities on COVID tells you all you need to know about whether WND itself should be trusted. (It shouldn't.)
Misleading about Sweden
Moore struck again in a July 22 article:
Last year, London's Guardian newspaper called Sweden's laissez-faire approach to the coronavirus pandemic – generally allowing the coronavirus to run its course while the population reaches herd immunity – a "catastrophe" in the making, while CBS News said the Scandinavian nation had become "an example of how not to handle COVID-19."

But unlike its European neighbors, Sweden is welcoming visitors while businesses and schools are open with virtually no restrictions and there are no mask mandates, points out the Foundation for Economic Education.

And data show the seven-day rolling average for COVID deaths on Wednesday was zero, which is where it has been for about a week.

Sweden's overall mortality rate in 2020 was lower than most of Europe, FEE added, and its economy suffered far less.

"Meanwhile, today Sweden is freer and healthier than virtually any other country in Europe."
You will not be surprised to learn that this claim is misleading as well. PolitiFact looked into claims about Sweden and found they were not quite as rosy as right-wingers love to portray it:
In April 2020, in the weeks after the outbreak was declared a pandemic, we looked at two claims that touted Sweden's more hands-off approach as superior to lockdown policies imposed in Europe and the U.S. We found that infection rate cited in one of these claims was not a reliable indicator of how a country was doing, given that it depended on how much testing was being done; and that Sweden's COVID-19 death rate was higher than two of its neighbors.

[...]

By April 2021, there were signs that Sweden's approach had flaws. At that point, the New Yorker reported, Sweden's per-capita case counts and death rates were many times higher than any of its Nordic neighbors, all of which imposed lockdowns, travel bans and limited gatherings early on.

The latest figures show Sweden's COVID-19 death rate is lower than in the European Union and the U.S. — but it has more than doubled in the past 10 months.

[...]

Overall, Sweden's COVID-19 death rate of 142.5 per 100,000 population is well above neighbors Denmark (43.89), Finland (17.84), Norway (15.03) and Iceland (8.3), according to Johns Hopkins University.

[...]

Sweden has imposed fewer restrictions than other countries and had few deaths in July, but its COVID-19 death rate has been above the U.S. and the EU at various times during the pandemic. Sweden has had more COVID-19 deaths per capita than its neighbors, and infections are rising.
So Moore didn't tell the truth about this either. Is anyone surprised?
Promoting anti-vaxxer conference
An anonymously written Aug. 3 WND article touted:
Information the media are withholding or distorting about the COVID-19 vaccine, masks and other controversial topics is the subject of an online townhall conference that took place Wednesday and can be viewed via Rumble.

Hosted by LifeSiteNews, it featured prominent scientists, religious leaders, attorneys and physicians, including Drs. Peter McCullough and Michael Yeadon.

Others included Attorney Thomas Renz, Sister Deidre Byrne, Dr. Elizabeth Lee Vliet and Dr. Jose Trasancos.

The conference, hosted along with The Truth for Health Foundation, is titled "Stop the Shot … The Rest of the Story."
WND won't tell you, but this is a rogue's gallery of COVID misinformers. The host, LifeSiteNews, was suspended and later removed from Facebook for spreading COVID misinformation. McCullough is a WND favorite, publishing his dangerous misinformation as if it was the truth. The other attendees have a history of COVID misinformation and denialism as well.
Yeadon is a former scientist and executive at Pfizer, which co-developed one of the COVID vaccines, who helped spread the never-proven claim that the vaccines cause infertility in women. (You know what else is affecting pregnant women? COVID.)
Byrne is a pro-Trump nun and former surgeon who has promoted the use of dubious medicines such as hydroxychloroquine and ivermectin to treat COVID and has pushed the idea that people should refuse COVID vaccines because they were developed using fetal tissue descended from an abortion. In fact, the anti-abortion Charlotte Lozier Institute has stated that most COVID vaccines do not use fetal cell lines in their production, though some were used during testing of some vaccines.
Trasancos heads an anti-abortion group that purports to delve into bioethical issues and who, like Byrne, has advocated against COVID vaccines because of their alleged links to fetal cell lines.
Renz is a highly litigious anti-vaxxer who WND had previously touted alleging a "massive government cover-up of vaccination-related U.S. deaths" --which deliberately misuses federal data on vaccine side effects.
And Vliet, of course, is a longtime medical misinformer and WND favorite affiliated with the fringe-right Association of American Physicians and Surgeons. She has been heavily pushing hydroxychloroquine, citing questionable studies to boost its credibility.
Also: it's quite funny that the article was illustrated with a picture of President Biden, even though the vaccines all of these right-wingers are railing against were developed under President Trump.
Misinfo too good to fact-check
Bob Unruh wrote in an Aug. 10 WND article:
An Indiana physician has delivered a stunning scolding to his local school board for listening to the "counterfactual" propaganda being delivered to America by the Centers for Disease Control about the COVID-19 virus that appeared out of a Chinese lab in Wuhan.

Dr. Dan Stock of McCordsville, Indiana, delivered to his board in the Mt. Vernon Community School Corp. a thumb drive containing studies about COVID, and said the problem is that people aren't using the facts when they want to fight coronavirus.

"I would suggest the reason we still have a problem is because we're doing things that are not useful and we're getting our sources of information from the Indiana State Board of Health and the CDC who actually don't bother to read science before they do this," he said.

He said first, masks don't help. And then, "No one can make this virus go away."

"You will be chasing this the remainder of your life until you recognize that the Center[s] for Disease Control and the Indiana State Board of Health are giving you very bad scientific guidance. And instead read the articles that are coming in the email and on this flash drive and listen to the people in this audience here tonight who actually have recognized the advice they are getting from the CDC and the NIH is counterfactual."

[...]

The doctor's testimony, online, shows he is a family medicine physician, trained " in immunology and inflammation."

"Everything being recommended by the CDC and the State Board of Health is actually contrary to all the rules of science," he alleged.

Viruses, he said, spread by aerosol particles that aren't stopped by masks.

[...]

Further, he asked why is a vaccine "that is supposedly so effective having a breakout in the middle of the summer when respiratory viral syndromes don't do that?"

In fact, handing out vaccines during the virus, can "causes the immune system to actually fight the virus wrong and let the virus become worse than it would with native infection."

And he said there are other treatments.

"I can tell you, having treated over 15 COVID-19 patients, that between active loading with vitamin D, ivermectin and zinc, that there is not a single person who has come anywhere near the hospital."
This was all too good for Unruh to fact-check, given that Stock's claims are in line with WND's conspiracy-driven editorial agenda. Actual, responsible journalists who fact-checked Stock, however, found his claims filled with misinformation:
Unruh offered no explanation as to why he refused to act like a journalist and fact-check Stock when many other actual journalists did.
But COVID misinformation, not facts, is what fuels WND these days, and the load of hooey served up by Stock -- who's a right-winger who took part in the Jan. 6 Capitol riot -- is right up WND's alley. Never mind that it's this kind of misinformation that has kept WND on the edge of financial failure for the past three-plus years.
Reprinting bogus story
WND has repeatedly depicted reports of vaccine side effects to the government's VAERS database as fact-based, verifiable and indisputable when no report has been verified and the VAERS database itself clearly states that "the inclusion of events in VAERS data does not imply causality." Still, WND apparently believes such fearmongering it too good to fact-check as long as it makes people click on its work. Thus, we have an anonymously written Sept. 13 article peddling the same bogus story:
The U.S. government database that keeps track of deaths from vaccine side effects has exploded by 10-fold since the advent of COVID-19, and the experimental vaccines that have been developed in response.

The Beltway Report revealed there are about 1,400 deaths reported to the system each year, among the thousands of reports of adverse events from vaccines.

The report explained the Vaccine Adverse Event Report System gets more than 60,000 reports each year, including 1,400 deaths that are documented on average.

But since COVID was unleashed on the world, "there have been 14,701 deaths reported," the report said.

"Many of those have come from within the last month and a half with around 3,300 deaths. That's about 70 per day!" the report said.
The anonymous WND writer's source here is a website called the Beltway Report, which Media Bias/Fact Check identifies as a questionable source "due to extreme right wing bias, promotion of propaganda and the use of poor sources who consistently fail fact checks."

Also of note is that the story's link to the Beltway Report story redirects to the Beltway Report front page. That's because the story has been deleted. The original story was published on Sept. 13, the day of WND's regurgitation of it, written under the name of "Jack Crane," a bland enough name with a bland enough bio to be little else but a pseudonym. But according to the Internet Archive, it had been deleted by Sept. 22, and it has disappeared from "Crane's" story archive. No explanation could be found on the Beltway Report as to why it was deleted.

Could it be that one of the most unreliable websites out there decided that a story was so egregiously bogus that it was shamed into deleting it? And why doesn't WND -- which is similarly unreliable -- feel the same way?
Parroting a COVID misinformer
WND's Art Moore -- already a master of promoting fearmongering and misinformation about COVID and its vaccines -- pushed more of the same in a Sept. 21 article:
An employee of the U.S. Department of Health and Human Services has presented video recordings to Project Veritas of colleagues privately voicing alarm about the safety of the experimental COVID-19 vaccines, alleging a cover-up of "evil at the highest level."

Jodi O'Malley, a registered nurse at the HHS-run Phoenix Indian Medical Center in Arizona, told Project Veritas CEO James O'Keefe in a video featuring the recordings that she's seen dozens of people with adverse reactions to the vaccines come to the facility, but the cases are not being reported.

"You have the FDA, you have the CDC, that are both supposed to be protecting us, but they are under the government, and everything that we've done so far is unscientific," she said.

[...]

O'Malley recorded another nurse on hidden camera saying most incidents aren't being reported to the Vaccine Adverse Event Reporting System, known as VAERS, because physicians complain it takes too much time.

She also recorded emergency room physician Dr. Maria Gonzales wondering aloud why HHS won't take into account the natural immunity that comes from infection.

"The problem in here is that they are not doing the studies," Gonzales said to O'Malley. "People that had [COVID-19] and the people that have been vaccinated – they're not doing any antibody testing. Everybody is quiet with that. Why?"

[...]

O'Malley's whistleblowing also addressed the blocking of off-label COVID treatments that many physicians around the world have found to be effective, particularly hydroxychloroquine and ivermectin.

A pharmacist confirmed to O'Malley that that she's barred from prescribing ivermectin, even though it's use for COVID-19 is supported by more than 100 studies and the testimonies of governments such as the Indian state of Uttar Pradesh.
Because Moore doesn't bother to fact-check anything that aligns with his anti-vaxxer views, it was up to an actual news organization to look into O'Malley's claims:
Claims that no reports are being made to the Vaccine Adverse Event Reporting System are misleading. The system, which currently contains more than 720,000 reports, was set up for early warning purposes and may contain "incomplete, inaccurate, coincidental, or unverifiable" information. Through the system, health regulators such as the CDC and the FDA analyze data to identify serious vaccine-related adverse effects, such as the rare occurrence of myocarditis.

The video also includes claims promoting ivermectin, an antiparasitic drug touted by anti-vaccine communities as an effective treatment against Covid-19. Neither the FDA nor the WHO recommends the use of ivermectin to treat Covid-19.
That organization also hinted at O'Malley's possible motivation -- a cash grab to justify pushing her fringe beliefs:
A crowdfunding page for O'Malley appeared on GiveSendGo, a Christian fundraising site, and has since raised over $417,000. "Now that she has boldly stepped into the limelight and exposed corruption in our Federal Healthcare system she is facing an uncertain future," reads the call to donate.
Moore's claim that a study in Uttar Pradesh proved the effectiveness of ivermectin as a COVID treatment isn't true either. As an actual medical fact-checker pointed out:
Likewise, the Ivermectin recommendation didn't necessarily cause the current drop in COVID-19 cases in Uttar Pradesh, which can be due to other factors. In an article for The Conversation, epidemiologist Rajib Dasgupta explained that the sharp decline in COVID-19 cases in June 2021 might be due to the high proportion of previously infected individuals, combined with COVID-19 vaccination and increased testing.

Indeed, the fourth nationwide seroprevalence study conducted by the Indian Council of Medical Research (ICMR) in June and July 2021 showed that 67.6% of the population over the age of six had antibodies against SARS-CoV-2 as a result of either vaccination or previous infection. This figure is much higher than in the previous three national serosurveys (0.7% in May-June 2020, 7.1% in August-September 2020, and 24.1% in December 2020-January 2021).

[...]

The claim that Uttar Pradesh is now COVID-19 free due to the use of Ivermectin is inaccurate and unsupported by scientific evidence. Uttar Pradesh isn't entirely free of COVID-19, and comparisons with other states are challenging due to differences in testing capacity. Furthermore, many factors other than Ivermectin use could have influenced the course of the second COVID-19 wave in Uttar Pradesh, including restrictions and immunity from previous infection and vaccination.

In addition, the quality of evidence supporting Ivermectin use in COVID-19 patients is very low. For this reason, public health authorities don't recommend the use of Ivermectin for preventing or treating COVID-19 outside of clinical trials. Given all these uncertainties, we can't determine whether Ivermectin played any role at all in the decline of COVID-19 cases in Uttar Pradesh.
But those inconvenient facts doesn't fit WND's preferred narrative, so it's Moore's job to censor it.
The latest from