Fake News At WND: Coronavirus Edition, Part 6
In addition to spreading its usual false and misleading claims about COVID vaccines, WorldNetDaily totally bought into the fiction that any person who "died suddenly" was a victim of the vaccine.
By Terry Krepel
Posted 5/15/2023
---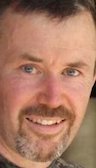 Art Moore
As part of its long campaign of fake news regarding coronavirus and its vaccines, WorldNetDaily has long fearmongered about COVID vaccines for children. Art Moore contributed to that narrative in an Oct. 12 article:
Despite warnings from an FDA adviser of a lack of sufficient safety and efficacy data, the FDA on Wednesday authorized COVID-19 boosters of the updated bivalent vaccine for children 5 years of age and older.

The agency amended its emergency use authorization of the Moderna and Pfizer-BioNTech bivalent vaccines to include children, allowing it to be administered at least two months after completion of primary or booster vaccination.

The FDA adviser who issued the warning, Dr. Paul Offit, was one of two members of the agency's vaccine advisory panel to vote against recommending the booster shot, which was modified to target omicron variants. Offit, the co-inventor of a rotavirus vaccine, argued that the testing was limited to only eight mice, with no human participation.

"I don't ever think you should ever ask tens of millions of people to get a vaccine based on mouse data," he said in a video interview.
In reality, fact-checkers reported that an earlier bivalent booster that was very similar to the one that was approved was more thoroughly tested, and it's common not to comprehensively test flu vaccines each year because only minor tweaks to them are done based on the strain that is expected to be dominant.
Moore gave anti-vaxxers a platform in an Oct. 18 article:
Armed with information from dissenting health scientists, parents in a number of states convinced their health board to reject bids to add the COVID-19 vaccine to the list of required shots for public schoolchildren.

And parents across the nation are demonstrating their lack of trust in the experimental mRNA vaccines issued under emergency use authorization, with only about 2% of children under 5 and less than one-third ages 5 to 11 having been fully immunized.

Nevertheless, the CDC is poised to address the "vaccine hesitancy" and the pharmaceutical companies' lack of permanent liability with one vote.

The CDC's Advisory Committee on Immunization Practices is scheduled to decide at its meeting Wednesday through Thursday whether or not to include COVID-19 vaccinations in their pediatric immunization schedule.

Approval not only would make it more likely that states will mandate COVID-19 shots to attend public school, it could grant permanent legal immunity to vaccine makers Pfizer and Moderna along with another profit windfall, health scientists are warning.

"This is a dangerous idea that will only benefit the vaccine manufacturers at the expense of the best interests of kids," said the American Association of Physicians and Surgeons (AAPS) in a statement. "Not only do the shots have essentially no meaningfully positive impact on children's health, the fact that the risk of severe adverse events are greater than any potential small benefit is becoming increasingly evident."

Moore followed that with an Oct. 23 article featuring a list of states where "COVID-19 shots won't be mandated for schoolchildren."

Then, because Moore was apparently too reasonable, his boss, Joseph Farah, decided to raise the temperature -- and the misinformation -- several notches in his Oct. 31 column:
With a track record like this, why do our national leaders still talk about mandating shots for schoolchildren? It's insanity! Why in heaven's name do they insist it's the only way to make schools safe? What are they trying to accomplish? Are they trying to ruin children's lives – perhaps even kill them? Or do they just want to medicate children as a way to cater to Big Pharma?

Why are our inept officials not paying attention to this data? It's a scandal!

[...]

The U.S. government's enthusiasm for getting kids jabbed is hard to understand. It's enough to get you thinking that they are trying to reduce the level of the population! This has been one the most scandalous programs ever instituted by Joe Biden – and there's no end in sight for it.

Look at these numbers! Think long and hard about them.

Are you willing to have that risk taken by your children – especially since COVID poses almost no risk to them and never did?!

So why? Are they crazy? Or are they evil?

Well, now we may have the answer.
Because this is Joseph Farah, a conspiracy theory is incoming:
It appears that a coronavirus "simulation" was planned at the World Economic Forum's 2019 annual meeting in Davos, Switzerland. Event 201 took place only weeks before the first COVID-19 case was reported in Wuhan, China, reports independent investigative journalist Jordan Schachtel.

WEF and the Gates Foundation were among the organizations that joined forces for the Oct. 18, 2019, event, which Schachtel discovered – citing social-media posts – was planned during the January 2019 Davos meeting.

Tom Inglesby, the director of the Johns Hopkins Center for Health Security, announced on Jan. 23, 2019, that Event 201, in partnership with the Gates Foundation and WEF, would be held in New York City.

"Event 201 will shine light on need for pub health, global business, science, finance, security & political leadership to be fully engaged + working for common purposes to meet challenge of new pandemic," he wrote.

Schachel, on his Substack page The Dossier, explained the significance of the event originating at Davos.

"The World Economic Forum has become the go-to narrative and ideas shop for the global ruling class, weaponizing campaigns for their ideological agenda that are now advanced by the world's most powerful individuals and organizations, through slogans and movements such as 'The Great Reset' and 'Build Back Better,' among others," he wrote.

"The WEF and its backers seek to impose an extremely authoritarian agenda upon humanity, under the guise of healing the planet from climate change."

[...]

Heads must roll over this – Democratic heads. It's a disgrace – maybe the most egregious one yet.
Yes, WND's Moore did an article about this simulation the day before Farah's column, treating it as "news" even though the exercise was reported on at the time it happened and has been the subject of conspiracy theories since the COVID pandemic began.
Meanwhile, here in the real world, it's not exactly clear what Farah is mad about or why he thinks "Democratic heads" should roll over the exercise (which, by the way, was not predictive of the COVID pandemic). He's just ranting and talking nonsense because that has served him well as a business model until recently.
Misleading about studies
Moore wrote in a Nov. 30 article:
CDC data turned over by court order shows health-care workers and others who were first to get the mRNA COVID vaccines suffered an extraordinarily high rate of complications.

Among earliest populations to get vaccinated, the data withheld by the CDC showed 1 in 3 reported needing medical care, missing school or work, or the inability to "perform normal daily activities," Just the News reported.

The CDC collected the data through V-safe, described by the agency as a "smartphone-based tool that uses text messaging and web surveys to provide personalized health check-ins after you receive a COVID-19 vaccination."

The Informed Consent Action Network obtained the data through an ongoing Freedom of Information Act lawsuit against the CDC.
Moore censored the fact that the ICAN is an anti-vaxxer group that spreads misinformation about vaccines of all kinds, so it clearly can't be trusted.
Moore ranted about the new COVID booster being approved for young children in a Dec. 8 article:
Americans clearly have become aware that COVID-19 poses little threat to most people while the mRNA vaccines don't prevent infection while evidence grows that they pose the risk of serious adverse events, including death, that have been downplayed or ignored by the government and medical establishment.

The evidence for that is the fact that, according to the CDC, less than 13% of Americans age 5 and older have received the new bivalent booster targeting the omicron subvariants.

Children are the most immune from COVID-19, with, statistically, virtually no chance of serious illness or death.

Nevertheless, the Food and Drug Administration on Thursday approved the bivalent mRNA booster for children aged 6 months to 4 years.

[...]

However, there is no clinical data supporting the efficacy of the bivalent booster. Federal regulators acknowledged they authorized the shot based on data from eight mice and other updated vaccines. And the safety data came from the old vaccines.
That's because the new boosters are virtually identical to the old ones aside for the addition of the second variant medication, and the original vaccine and boosters have proven safe despite all of WND's fearmongering.
Moore fearmongered further in a Dec. 12 article:
Of the 68% of American adults who took a COVID-19 vaccine, 41% say they have suffered at least a minor side effect, according to a Rasmussen poll.

A total of 7% said they experienced a major side effect, which would amount to 12 million adults.

The survey of 1,000 U.S. adults – conducted Nov. 30-Dec. 1. – also found that 57% of U.S. adults were at least somewhat concerned that the vaccines many have major side effects, including 31% who were very concerned.

Rasmussen head pollster Mark Mitchell said in a video presentation on the survey that "the COVID pandemic was so politicized that, literally, the tribal party group that you belong to is essentially what dictates your views on the effectiveness of a vaccine."
Moore didn't mention that Rasmussen's polls have a right-wing bias, or that actual medical experts report a much lower rate of side effects.
Moore complained about a new study in a Dec. 14 article:
If you decided to forgo an experimental vaccine that does not prevent contracting a disease with a survival rate of nearly 100% while posing the risk of severe harm or death, you fit the profile of a person who is much more likely to get into a car crash.

That's according to a study reported by Fortune that was published in December in The American Journal of Medicine.

Canadian researchers concluded that people who didn't receive the COVID-19 vaccine were 72% more likely to be involved in a severe traffic crash – meaning at least one person was transported to the hospital – than those who were vaccinated.

The authors – after examining government-held records of more than 11 million adults – theorize that people who don't comply with public health recommendations might also "neglect basic road safety guidelines."

The unvaccinated, the researchers suggest, might "ignore" the rules of the road because of their distrust of the government, a belief in freedom, "misconceptions" of daily risks, "faith in natural protection," "antipathy toward regulation," poverty, misinformation, a lack of resources and personal beliefs.
Moore failed to mention that more than one million Americans have died from COVID , or that even if you survive getting it, you still have a notable chance of having lingering symptoms for months (also known as long COVID).
Moore expressed glee in another article the same day, in which he got to parrot that dubious poll result:
Halfway through a $475 million Biden administration campaign promoting the new bivalent COVID booster, only about 1 of 9 Americans have chosen to get the jab.

The federal government has spend more taxpayer funds purchasing 171 million doses of the booster, which was granted emergency use authorization after a brief Pfizer trial involving eight mice and no humans.

About 68% of Americans age 5 and older received the initial round of the COVID vaccines, but only 13.5% have taken the booster, which targets omicron subvariants. A little more than 120 million does of the shot remain unused.

A recent Rasmussen poll found that of the American adults who took a COVID-19 vaccine, 41% said they had suffered at least a minor side effect. A total of 7% said they experienced a major side effect, which would amount to 12 million adults.
Moore also hyped his favorite COVID misinformer: "Acclaimed cardiologist Dr. Peter McCullough was among the health scientists calling for the COVID-19 vaccines to be immediately withdrawn." WND has served as a primary conduit for McCullough's medical misinformation.
The 'died suddenly' narrative
ConWebWatch documented how WND pushed the bogus narrative that the on-field collapse of NFL player Damar Hamlin was caused by a COVID vaccine. But that was just part of WND's overall kick of spreading unproven -- and almost certainly false -- accusations that 1) there is a rash of people who have died or simply passed out without explanation, and 2) that explanation is that COVID vaccines caused their deaths. An anonymously written Nov. 4 article hyped:
The signs that there's something odd about the experimental COVID-19 vaccinations have been appearing all over lately.

[...]

Now a documentary charging that there is more to the story is scheduled to be released via streaming on Nov. 21.

Columnist Stew Peters already was talking about it:

"Why do we never believe them? For centuries, the global elite have broadcast their intentions to depopulate the world – even to the point of carving them into stone. And yet…we never seem to believe them."

He said new film is from his organization that also made "Watch the Water" and "These Little Ones" and presents "the truth about the greatest ongoing mass genocide in human history."

Various medical experts appear on screen explaining how many people, including many who are younger, "Died Suddenly."

They discuss the anomalous condition of the blood for many of the victims, with coroners denying they'd ever seen it before. Also, life insurance companies were reporting a surge in deaths among those who are only 18-49.
WND isn't going to tell you that even the trailer of the film is filled with lies. As the Daily Dot reported:
In the film's trailer, footage of a basketball star collapsing on the court is cited as proof of the vaccine's dangers. In reality, the footage is from 2020, long before the vaccine became available to the entire public.

Another clip from the trailer shows a woman in Argentina fainting and falling into a moving train. Yet once again, the individual shown in the film never died and no evidence points to a vaccine being responsible.

A third clip used shows a royal guard fainting while standing next to the casket of Queen Elizabeth, a common occurrence among guards who must stand in one place for hours on end. As with the others highlighted, the guard did not die.
The entire film, by the way, is a rehash of conspiracy theories by professional misinformers about the vaccines that WND has long peddled. As of this writing, the story remains live and uncorrected.
A Nov. 11 article by Moore pushed the "died suddenly" conspiracy theory regarding two more deaths -- even though he admits right up front he has no evidence whatsoever to substantiate it:
A former NFL defensive tackle and a champion motorcycle racer are the latest examples of apparently healthy people dying suddenly amid evidence the COVID-19 mRNA shots are causing serious heart damage at a rate exponentially higher than for previous vaccines.

There was no report that 35-year-old Keith Farmer, a four-time British champion, and 45-year-old Adrian Dingle, who spent five seasons with the San Diego Chargers, took the COVID vaccine.

However, citing the available scientific evidence, prominent cardiologists – including Dr. Peter McCullough and Dr. Aseem Malhotra – believe the best explanation for the "sudden and unexpected" deaths and cardiac events in otherwise healthy people is the COVID-19 vaccines.
This is the kind of article you write when, like Moore, you believe that narratives, however false they may be, are more important than facts -- an odd stance to take for someone who claims to work for a "news" organization.
Moore served up even more evidence-free speculation in Nov. 21 article:
A reporter at the United Nations Climate Change Conference in Egypt passed out during a live broadcast, drawing global attention amid an apparent rise in reports of otherwise healthy people collapsing and in many cases dying "suddenly" or "unexpectedly."

Julie Yoo, reporting Nov. 9 for Channel NewsAsia, was "feeling a little unwell due to dehydration and low blood sugar," according to her employer, Singapore-based Mediacorp.

Moore went on to cite a sampling of news reports since Friday" of people who had allegedly died suddenly, going on to add: "Dr. James Olsson, a Johns Hopkins-trained biomedical and cancer researcher, keeps track of the reported "died suddenly" incidents via Twitter. And there's a "died suddenly" page on Facebook."
Actually, Olsson's name appears to be as fake as the conspiracy theories WND is helping him peddle. Twitter users have learned that nobody named James E. Olsson graduated with a doctoral degree from Johns Hopkins University in 2014, as he claims, or is employed by Johns Hopkins -- though, interestingly, a psychologist named James E. Olsson died in 2006 in Baltimore, where Johns Hopkins is located.

Meanwhile, Moore got approval from one of his favorite COVID misinformers to keep spreading this malicious misinformation, "prominent cardiologist" Peter McCullough:
McCullough, in a recent video interview with WND, pointed out that in the past, long before the COVID vaccines, athletes who died sudden typically were diagnosed with hypertrophic cardiomyopathy, an abnormal thickening of the heart, or premature heart blockage. Now, athletes are thoroughly screened to rule out those conditions.

"When someone dies and the family doesn't come out and say anything, or doctors don't come out and say anything, it's a reasonable assumption that it was the vaccine, until proven otherwise," McCullough told WND.
What kind of quack medical professional advises spreading uninformed misinformation about someone's death because it fits their biased "assumptions" even though it's not based on actual medical information from a person's individual case? The kind of person who would willingly hang out with a fake-news purveyor like WND.
Yet Moore was committed to lying to his readers, as a Dec. 14 article showed:
A 25-year-old former college football player died after suffering a heart attack while jogging.

Jake Hescock, who played tight end for the University of Wisconsin and the University of Central Florida, suffered cardiac arrest in Boston on Dec. 6, the Orlando Sentinel reported.

A cousin, Lisa Walz Mlynarczyk, wrote on Facebook, "It is with a heavy heart that I have to say my cousin Jake has passed on, may he Rest in Peace and forever shine his bright soul down upon us."

Two prominent cardiologists – Dr. Peter McCullough and Dr. Aseem Malhotra – believe the best explanation for the apparent rise in "sudden and unexpected" deaths and cardiac events in otherwise healthy people is the COVID-19 vaccines.
At no point did Moore provide any credible evidence -- or, indeed, any evidence at all -- that a COVID vaccine was involved in any way in Hescock's death.
Joe Kovacs wrote in a scare quote-laden Dec. 26 article:
The sudden, unexpected death of the executive producer for ABC's "This Week with George Stephanopoulos" at age 37 over the weekend has some sounding the alarm about the dangers of COVID vaccines, even though it has not been determined if a shot played a role.

Dax Tejera "died suddenly" Friday, ABC's Rachel Scott reported on the air Saturday. The cause of death was reportedly a "heart attack."
Kovacs had an unusual follow-up in a Jan. 3 article attacking Tejera and his wife for leaving their young children in a hotel room while the "went out on the town in New York City the night he collapsed in the street." Still, he insisted on conspiratorially adding that "the sudden, unexpected death of Dax Tejera has some sounding the alarm about the dangers of COVID vaccines, even though it has not been determined if a shot played a role."
Unruh went on to seemingly cheer the death of a man who criticized anti-vaxxers in a Jan. 6 article:
Another young man, a pro football player who denounced opponents of the experimental COVID-19 shots during the pandemic, has been found dead.

Hundreds of young athletes, mostly men, have reported heart malfunctions, sometimes fatal, during their sports activities. Many, many more have simply died.

Such appears to be the case for Uche Nwaneri, 38, who played for the Jacksonville Jaguars in the National Football League.

He had adopted an extreme position on the COVID shots, demanding "jail" for anyone who refused corporate or government mandates to be part of the experiments.

Now LifeSiteNews reports he was found "unresponsive" in his home Dec. 30 in Indianapolis, Indiana, by his wife, and an autopsy report said there were "no signs of foul play."

Preliminary results suggest "a possible heart attack, pending toxicology results," the report said.

[...]

The report noted Nwaneri's death is "the latest in an alarming trend of sudden deaths among athletes, coinciding with the rollout of the COVID vaccines and raising suspicion that the shots led to heart failure among young athletes."

It noted Dr. Joseph Mercola has documented that more than 700 athletes have "collapsed on the field during a game from March 2021 to March 2022."

The issue has developed so significantly that it's now being called Sudden Adult Death Syndrome.
Mercola is a quack, and approvingly citing him discredits Unruh and WND even more. And as ConWebWatch has documented, Sudden Adult Death Syndrome is not a real thing.

Kovacs hyped a different case in a Jan. 8 article:
A college basketball player collapsed suddenly on the court Saturday, sparking fears among his teammates and fans watching the event.

Imo Essien, a sophomore guard at Old Dominion University dropped to the floor while clutching his chest with just over 13 minutes remaining in the first half in a match between ODU and Georgia Southern University in Statesboro, Georgia.

[...]

This latest case of a young athlete collapsing suddenly is again raising questions if a COVID vaccine played a part.
An anonymous WND writer pushed yet another one the next day:
Authorities in Wyoming say a 17-year-old basketball player has "died suddenly," and they suspect it might have been due to an injury.

A report from the Blaze identified the athlete as Max Sorenson and revealed he died unexpectedly at his home Dec. 26.
Despite admitting that "the suspected cause is peritonitis" -- which had been reported before this article was published -- the anonymous writer irresponsibly and maliciously declared that "WND already has reported that hundreds of young people, many athletes, have died after getting the experimental COVID shots."
This kind of irresponsible, non-fact-based reporting is a major reason why WND teeters on the edge of insolvency -- but it's so bizarrely dedicated to spreading these conspiracy theories that it refuses to see that it's harming itself in the process.
The latest from