WND's Ivermectin Chronicles, Part 3
WorldNetDaily continues to cling to the discredited narrative that ivermectin is an effective treatment for COVID, but it also had to say goodbye to one of its favorite ivermectin-hawking docs.
By Terry Krepel
Posted 1/9/2023
---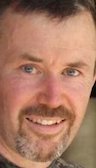 Art Moore
One constant of WorldNetDaily's coverage of the COVID pandemic is consistently misinforming its readers about the disease and its treatment, and one constant of the latter has been regular promotion of the anti-parasitic drug ivermectin to treat it, even though very little legitimate research exists to support that claim (though a lot of dubious research does). WND has unsurprisingly continued that promotion despite the continued lack of legitimate evidence to recommend ivermectin as a COVID treatment. Let's take a look at how that unfolded over the past year or so.
Attacking a researcher
Researcher Andrew Hill has told the tale of how he initially highlighted how ivermectin seemed to be effective for treating COVID -- but turned against that conclusion when he discovered medical fraud in previous pro-ivermectin studies and found that the remaining non-tainted ones showed no benefit for the drug. He wrote of the abuse and threats he received in response to that finding:
I was sent images of Nazi war criminals hanging from lamp-posts, Voodoo images of swinging coffins, vivid threats that my family were not safe, that we would all burn in hell. This was happening most days – I opened my laptop in the morning to be confronted with a sea of hate and disturbing threats. Twitter did nothing after I reported these threats. So I had to shut down social media.

There were also threats to my scientific reputation on email. I know many other scientists who have been threatened and abused in similar ways after promoting vaccination or questioning the benefits of unproven treatments like ivermectin. If scientists cannot communicate for fear of threats and abuse, how can all the misinformation be controlled?
In December 2021, WorldNetDaily columnist Jack Cashill touted a harangue against Hill by Tess Lawrie -- whom Cashill insists is "a world-renowned data researcher from the U.K. with an international reputation for integrity" but who is in fact a rabid anti-vaxxer and equally rabid ivermectin enthusiast -- made in a Zoom call between the two. In it, she screeched that Hill was bought off by lobbyists, insisted that "All other countries are getting ivermectin except the U.K. and the USA and Europe are owned by the vaccine lobby," and sneered to him, "I don't understand how you sleep at night, honestly."
That harangue was later compiled into a video, and Art Moore devoted a March 8 article to promoting it, with an emphasis on attacking Hill:
At a time when the nations of the world were recording about 15,000 COVID deaths per day, Dr. Andrew Hill of the University of Liverpool was about to publish a meta-analysis for the World Health Organization and other leading health agencies indicating the remarkable effectiveness of a repurposed drug in treating COVID-19, reducing hospitalization by some 80%.

But when he published his highly influential pre-print paper on Jan. 18, 2021, his stated conclusion didn't match the study's findings.

Instead of urging physicians around the world who were desperate for solutions to try the safe and effective drug, Hill wrote: "Ivermectin should be validated in larger appropriately controlled randomized trials before the results are sufficient for review by regulatory authorities."

The English researcher's turnabout didn't go unnoticed.

A colleague, Dr. Tess Lawrie, confronted Hill in a remarkable Zoom video conversation that was recorded and featured in a short documentary produced by Oracle Films.

Lawrie, the director of the Evidence-Based Medicine Consultancy at the University of the Witwatersrand in Bath, South Africa, got Hill to admit that his non-profit sponsors, UNITAID, pressured him to alter his conclusion.

[...]

Lawrie noted to Hill that he is not a clinician.

"You're not seeing people dying every day. And this medicine prevents deaths by 80%. So, 80% of those people who are dying today don't need to die because there's Ivermectin."

Hill argued that the National Institutes of Health would not agree to recommend ivermectin.

"Yeah," Lawrie replied, "because the NIH is owned by the vaccine lobby.

"This is bad research. So at this point, I am really, really worried about you," she said.
Needless to say, Moore made no effort to contact Hill for his response to being targeted in such a way, nor did he report on the death threats he received for following the science. Nor did he subject Lawrie's claims to any sort of fact-check -- he supports her narrative, being an ivermectin enthusiast himself, and is more than happy to be her stenographer.
Still defending ivermectin
Art Moore has been WND's biggest promoter of ivermectin as a treatment for COVID -- and biggest censor of the fact that legitimate testing has shown that the drug doesn't actually work in treating COVID. So whenever someone besmirches the drug (read: accurately report on it), Moore is there to defend its good name. He complained in an April 22 article:
Dr. Anthony Fauci says that to preserve his "integrity," he had to publicly "correct" President Trump on the validity of ivermectin and hydroxychloroquine as treatments for COVID-19.

[...]

He complained of "the people who were talking about hydroxychloroquine and ivermectin and the virus is going to go away, it's going to disappear."

"I had to maintain my integrity as well as my responsibility to the public to tell them the truth. That clearly alienated a lot of people," Fauci said.
Then Moore's defense brigade kicked in:
In fact, when the pandemic began, mass vaccination to quell a pandemic was an unproven novel therapy while physicians and medical scientists around the world were finding success using anti-viral drugs such as ivermectin and hydroxychloroquine.

Esteemed epidemiologist Dr. Harvey Risch of Yale Medical School was among scientists and physicians who said in Senate testimony that thousands of lives could have been saved if the treatments had not been suppressed.

One major problem for the promoters of the experimental vaccines was that they could not be granted emergency use authorization – shrinking the approval time from less give to 10 years to less than one year – if a viable alternative treatment of COVID-19 was available.

Under Fauci's leadership, physicians were punished, including losing their licenses, for legally treating COVID patients with the drugs off-label.

From 10% to 20% of all prescribed drugs are used off-label. Ivermectin has been shown to be effective as a preventative and early- and late-stage in at least 82 controlled studies. Researchers have demonstrated its ability to inhibit the replication of SARS-CoV-2 as well as its strong anti-inflammatory properties.
Risch is an anti-vaccine activist, so he's much less "esteemed" in real life than Moore would like you to believe. Also, mass vaccination is has proven quite successful in the past to quell or eradicate diseases, smallpox and polio among them. And again, Moore linked to the anonymous website that claims to document ivermectin studies, which may be secretly run by WND's favorite fringe-right medical group, the Association of American Physicians and Surgeons.
The defense continued:
One of the physicians punished for treating patients off-label is Dr. Meryl Nass, a Maine clinician and scientist. She points to a 2005 paper published by the CDC showing chloroquine – the stronger form of hydroxychloroquine – was an effective drug against SARS coronaviruses, exhibiting "strong antiviral effects."

In 2014, scientists at Fauci's NIAID came to the same conclusion.
In fact, Nass is an anti-vaxx extremist whose medical license was suspended because she lied to get an ivermectin prescription by falsely claiming a patient had Lyme disease.
Moore sent on to hype "prominent cardiologist and epidemiologist" Peter McCullough -- a major COVID misinformer -- for praising the South Carolina attorney general for issuing a legal opinion that permitted medications like ivermectin to be used for"off-label" uses.
In an April 26 article, Moore repeated last fall's defense of ivermectin from those who (accurately) point out that its main purpose these days is treating horses and livestock:
Noticing that the word ivermectin is trending on the newly liberated Twitterverse under Elon Musk, the FDA has reprised its disingenuous "horse dewormer" smear of the drug as a treatment for COVID-19.

"Hold your horses, y'all. Ivermectin may be trending, but it still isn't authorized or approved to treat COVID-19," said a post on the FDA's Twitter account.

The reference to horses played on the explosion last fall of media articles and social media posts mocking people who treated COVID-19 with the drug as ignorant rubes who were sneaking into farms or patronizing Tractor Supply stores in quest of "horse dewormer."

During the pandemic, Twitter and other social media platforms censored positive mention of ivermectin and hydroxychloroquine despite the countless testimonies and dozens of studies from around the world showing the drugs to be effective in treating COVID-19.
Moore then called on a fringe ivermectin promoter to hurl insults:
Dr. Pierre Kory, who has testified to the Senate of the effectiveness of ivermectin against COVID-19, fired back.

"You are not a horse, you are not a cow, you are Big Pharma's ass," he tweeted.

The FDA, he wrote, was "messaging BS" by citing "one corrupt study" while ignoring 82 trials, including 33 randomized controlled trials with 129,000 patients from 27 countries that show "massive benefits" of ivermectin in treating COVID-19.

"Stop lying man, people are dying," he wrote, adding the hashtag "earlytreatmentworks."
Moore also gave space to Kory to complain about a trial in Brazil that found ivermectin had no effect on COVID hospitalizations, insisting that "The dosage of the trial was far lower than everyday Brazilian clinicians were prescribing patients at the time to match the strength of the strain."
Moore touted the passage of an ivermectin-related gag order of sorts in a May 17 article:
Reacting to the suppression of certain "controversial" treatments for COVID-19, Missouri passed a law that bans pharmacists from questioning doctors who prescribe ivermectin and hydroxychloroquine for their patients.

The measure passed the Missouri House by a 130-4 vote last week and now is at the desk of Republican Gov. Mike Parsons, the Kansas City Star reported.

The bill, the paper said, would bar state medical licensing boards from punishing or removing the medical licenses of doctors who "lawfully" prescribe the two drugs.

Pharmacists also can't contact a doctor or patient "to dispute the efficacy of ivermectin tablets or hydroxychloroquine sulfate tablets for human use."

Republican state Sen. Rick Brattin told the paper that "because of the politicization" of the drugs, doctors are "being targeted."
Moore didn't mention that it is right-wingers who are politicizing the drug by using it as a cudgel to turn health care itself into a political battleground. Nor did he mention that forbidding pharmacists to question doctors is a form of censorship.
Mourning dubious doc Zelenko
From the early days of the COVID pandemic, WND was a huge fan of Vladimir Zelenko, a doctor in a Hasidic Jewish community in New York who declared that his treatment of hydroxychloroquine, zinc and other drugs for COVID cured every single patient he tried it on -- never mind the statistical improbability of that, or that he had no competent documentation to prove it. Zelenko departed the community shortly afterward when community leaders rebuked him for making irresponsible claims, but he went on to fame and fortune in the right-wing community that WND occupies, in which legitimate doctors are ignored and denounced and fringe figures like Zelenko whose research is shady at best -- and whose "Zelenko protocol" still lacks any legitimate research into its effectiveness -- are treated as the real experts.
WND loved Zelenko so much, in fact, that earlier this year it made a business deal with him. Moore interviewed Zelenko for a Feb. 8 article, touting how Zelenko "has developed an over-the-counter formulation to treat COVID-19 called Z-Stack that contains zinc, quercetin, vitamin D and vitamin C," adding, that "Zelenko has explained that the key virus killer is zinc, which has a known antiviral effect, and it's drugs like hydroxychloroquine, ivermectin and quercetin that "open the door to the cell and let the zinc in." In fact, there's little evidence that zinc works against COVID, and there's little evidence that Zelenko's supplement works as advertised.
But it's not until the end of the article that it's revealed the whole thing is a cross-promotional deal:
IMPORTANT NOTE: WND IS NOW OFFERING DR. ZELENKO'S FAMED over-the-counter treatment Z-STACK: An early champion of hydroxychloroquine for combatting COVID, even advising President Trump about its use, Dr. Zelenko saved hundreds of lives even during the earliest months of the pandemic. As his reward, he was banned from Twitter, Facebook and YouTube, vilified by the media, and New York's governor blocked his patients' access to hydroxychloroquine.

But Zelenko didn't stop. He kept researching and working – and discovered a way to help people with an over-the-counter solution he calls Z-Stack.

[...]

If you'd like to try Z-Stack, Dr. Zelenko has made available a special link for WND readers. By purchasing through this link, you'll also be supporting and benefiting WND.

Order Z-Stack today for immune system support – and use code WND for a discount!
In other words, there's a reason Moore didn't ask Zelenko any challenging questions -- they're both trying to sell you something. The fact that WND has taken sides on the COVID debate for money means its "journalism" cannot be trusted (though, frankly, it hasn't been trustworthy for years before this).
When Zelenko died in June -- surprisingly, not from COVID but from cancer -- Moore served up a hagiographic obituary in a June 30 article:
When Dr. Vladimir "Zev" Zelenko countered the government and medical establishment orthodoxy in his development of a successful treatment for COVID-19, he knew he was on borrowed time.

On Thursday, his colleagues at Zelenko Labs announced "with immense sorrow" that he has died after a four-year battle with cancer.

In 2018, Zelenko was diagnosed with pulmonary artery sarcoma, an extremely rare disease that has a 100% mortality rate. He had open heart surgery and lost his right lung, then had very difficult chemotherapy treatment. More surgery and more chemotherapy followed in subsequent years.

In an interview with WND in March 2020, Zelenko said he believed that after having a "foot and a half in the grave," God spared him for a reason.

"My purpose in life has really become to try to relieve pain and suffering. Not to think about myself."

He attributed the discovery of his "Zelenko protocol" for COVID-19 of hydroxychloroquine, zinc, azithromycin, steroids and other drugs to divine intervention.

He published a peer-reviewed paper of his data showing an 84% reduction in hospitalization of high-risk patients with his out-patient treatment. Teaming with Prof. Martin Scholz of Heinrich Heine University Düsseldorf in Germany and Dr. Roland Derwand of Munich, Germany, the paper was published in the International Journal of Antimicrobial Agents.
Moore didn't mention the business deal WND had with Zelenko.
Oh, about that "peer-reviewed paper": A blogger reported that Zelenko's co-authors are hydroxycholorquine enthusiasts, and the journal where it was published is linked to another HCQ enthusiast, Didier Raoult, which has published other dubious studies on the medication with equally dubious links between the authors and Raoult, raising questions about editorial independence. Raoult also tried to sue and doxx his critics for demonstrating his shoddy research, showing a certain lack of temperament for research.
Moore spent the rest of his article defending the honor of hydroxychloroquine and touting how Zelenko's so-called research got attention from Donald Trump and was criticized by Anthony Fauci. He didn't disclose the business deal WND had with Zelenko.
Misrepresenting another study
Moore found a new study to mislead about in an Aug. 31 article:
A large study on the impact of using ivermectin as a prophylaxis for COVID-19 found that regular users of the drug experienced up to a 92% reduction in mortality compared to those who did not.

Brazilian research scientist Dr. Flavio A. Cadegiani said via Twitter that his study in his home country showed a "dose-response effect," meaning that "the more you used, the more protection you had."

He observed that people who use ivermectin regularly every 15 days for at least six to eight weeks had up to a 92% reduction in mortality.

Cadegiani conducted a previous study of drug that evaluated whether its use could impact COVID-19 infection and mortality rates.
But as fact-checkers at actual news organization Reuters pointed out, the study is observational, not direct research, meaning that it "cannot prove that ivermectin is the reason for apparent reductions in risk of death from any cause or from COVID-19 specifically. And that's just the start of the study's issues:
First, in addition to being unable to confirm whether ivermectin users actually took all the medication they received from the program, the authors acknowledge but do not factor-in the possibility that people identified as non-users or irregular users could have acquired the drug outside the city's program and taken it on their own.

Dr. Stuart Ray, professor of medicine at the Johns Hopkins University School of Medicine, told Reuters via email that "the accuracy of inferred ivermectin use seems to be low based on reports from the local health authorities in Brazil that many people took ivermectin who were not prescribed, and many who were prescribed ivermectin did not take it."

Second, the study doesn't account for other possible differences between the groups that could introduce bias in the calculations.

"The main shortcoming here is that the program was optional – and we know well from decades of literature, that those who choose to seek healthcare and take medicines are inherently different from those who do not," Dr. Mark Siedner, an infectious disease clinician and clinical epidemiologist at Massachusetts General Hospital, told Reuters via email.

"There are also a number of additional shortcomings that have to do with missing data," Seidner said. Referring to the 71,548 "moderate" users of ivermectin excluded from the analysis entirely, as well as the calculations based on small matched subsets of 283 people, he noted, "for example, almost half the sample appears to have been excluded and nearly 99% was excluded in their analysis that included age and health problems, and there is no good way of accounting for infection rates in people who were never tested."

The study authors do acknowledge that they could have missed some hospitalizations, deaths, and COVID-19 infections that were not reported in the datasets they used.
In short: it's a low-quality study that ultimately can't definitively prove what it claims. Reuters summed up:
Observational studies like the one from Brazil help generate new ideas but do not provide the evidence required to make clinical or public health recommendations, Seidner said. "In light of so much better data showing ivermectin is not helpful, even in the early stages of COVID-19, the findings of this study should not be used for much more than to potentially encourage a better study to be done to explore its safety and benefit as a prevention agent."
Moore won't tell you any of this, of course; instead, he spent the rest of his article rehashing old grievances about how legitimate medical authorities have repeatedly pointed out how legitimate medical research has shown that ivermectin really doesn't work against COVID, invoking shady COVID misinformers and fellow ivermectin enthusiasts like Pierre Kory and Harvey Risch.
Speaking of Risch, Moore he got the full softball interview treatment from Moore in an Oct. 16 article. Because Risch had to be puffed up to give his misinfo some gravitas, Moore led things off by reciting his qualifications:
Dr. Harvey Risch has a distinguished career as a professor of epidemiology at the Yale School of Public Health, with more than 300 original peer-reviewed publications that include advances in cancer research. He's the editor of the International Journal of Cancer, associate editor of the Journal of the National Cancer Institute and for six years was on the editorial board of the American Journal of Epidemiology.

But over the past two and a half years, establishment media have labeled him a purveyor of "misinformation" for his criticism of the public health response to the pandemic and his advocacy – including in Senate testimony – for treating COVID-19 with drugs that have been shown to be safe and effective, such as hydroxychloroquine (367 studies) and ivermectin (92 studies). Further, the government and scientific establishment have suppressed and dismissed his scientific contributions to the global crisis with little or no engagement, adopting the media's "disinformation" narrative.

In a one-hour video interview with WND (embedded below) that includes his reaction to the FDA's new COVID booster shot, Risch was matter-of-fact about the current state of medical science.

"All of this censorship, all of these claims of misinformation, disinformation, is purely a statement of: We cannot fight on the playing field of ideas, of argument. We do not have the ability to fight back against those positions, and so we are using the tool of censorship instead," he told WND.

Risch, describing the "misinformation" tactic as "totalitarian," said the pandemic has opened the eyes of Americans to longstanding corruption in the medical establishment that has shattered trust. He discussed the fundamental problem of government serving the big pharmaceutical companies instead of the people, with influential figures in a revolving door between the governmental and private worlds.
Moore is not about to admit that Risch has, in fact, been caught spreading misinformation. And those studies he referenced purportedly proving the efficacy of hydroxychloroquine and ivermectin are all listed on websites that, as ConWebWatch has documented, are anonymously run and may actually be secretly run by the fringe-right Association of American Physicians and Surgeons.

Indeed, Risch has lowered himself to doing interviews with less-than-credible outlets like WND precisely because he knows he'll never be exposed as a misinformer and always be celebrated as someone with a "distinguished career" who can be portrayed as a "victim" whenever his misinformation gets called out by more credible media outlets. And he knows that an anti-vaxxer reporter like Moore will always suck up to him and hype that "distinguished career" and never ask him challenging questions that threaten the narrative he's trying to push.

Moore was in full defender mode again in a Nov. 23 article:
In a lawsuit by three doctors accusing the FDA of interfering in their treatment of COVID-19 patients with ivermectin, a lawyer for the agency insisted that urging people to "stop" taking the medicine was merely an informal recommendation.

The fact that the "recommendation" – which included mocking the drug as "horse dewormer" – prompted hospitals and pharmacies to ban its use for COVID-19 doesn't mean the FDA bears any responsibility, contended Isaac Belfer in a hearing in federal court in Texas.

"The cited statements were not directives. They were not mandatory. They were recommendations. They said what parties should do," Belfer said Nov. 1, Epoch Times reported.

Attorneys for the physicians, who included Dr. Paul Marik, cited three online posts by the FDA, including a tweet, featuring a photo of a horse, saying: "You are not a horse. You are not a cow. Seriously, y'all. Stop it."

The tweet linked to an FDA web page titled "Why You Should Not Use Ivermectin to Treat or Prevent COVID-19." On a separate page, the FDA stated: "Q: Should I take ivermectin to prevent or treat COVID-19? A: No." A subsequent tweet said: "Hold your horses, y'all. Ivermectin may be trending, but it still isn't authorized or approved to treat COVID-19."

Ivermectin – which has been a safe and effective, Nobel-prize-winning, FDA-approved treatment for many diseases – can be prescribed for COVID-19 by a physician "off label," and 93 randomized controlled trials confirm the reported success of many physicians around the world.

[...]

The lawsuit charges the FDA interfered with the doctors' practice of medicine, violating the Federal Food, Drug, and Cosmetic Act and other laws. It asks the court to prohibit the FDA from issuing guidance on whether ivermectin should be used to treat COVID-19. U.S. District Judge Jeffrey Brown, a Trump appointee, has said he would rule "as quickly as we can for ya'll."
Because Moore is getting his information from a story by the Epoch Times -- one of the more prolific outlets for COVID misinformation -- he's misleading his readers. As FactCheck.org reported:
The FDA's lawyers also pointed out that although the doctors bringing the case allege that the statements interfered with their ability to practice medicine, the doctors also said that they continued to prescribe ivermectin for COVID-19 patients despite the FDA's online posts.

The FDA's description in court of its posts as recommendations didn't constitute a change in the administration's position.

[...]

The FDA's website still explains why people shouldn't use ivermectin as a COVID-19 treatment, and the National Institutes of Health recommends against its use for the disease, except for clinical trials.
FactCheck added that "randomized clinical trials have repeatedly found that ivermectin does not benefit COVID-19 patients"-- something Moore will never tell his readers because he's too invested in the right-wing pro-ivermectin narrative. Indeed, that touting of "93 randomized controlled trials" comes from an anonymous website that, as we've noted, may be secretly run by the fringe-right, anti-vaxxer Association of American Physicians and Surgeons, and there's arguably more quality research showing that ivermectin doesn't work to treat COVID.
There are reasons WND is perpetually on the edge of extinction, and Moore's sycophancy and insistence on clinging to narratives over facts are just a couple of them.
The latest from