MRC Attacks 'Social Justice Warrior' NFL Hall of Fame Inductee, Gives Suspected Murderer Inductee A Pass
Topic: Media Research Center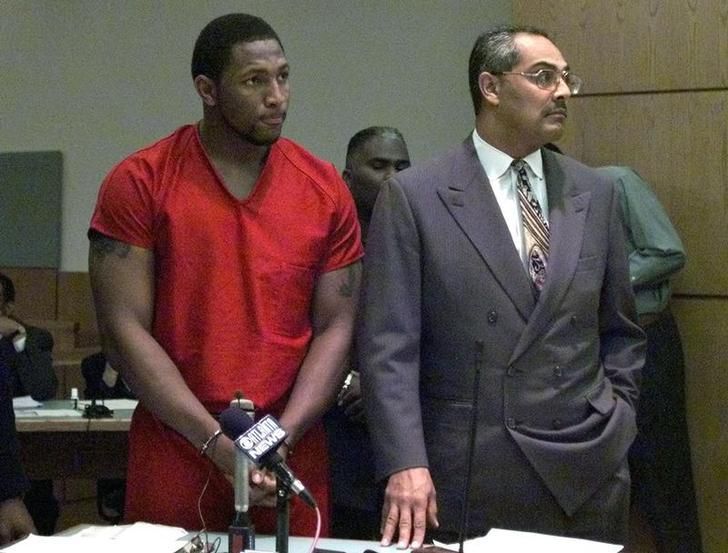 Jay Maxson, the mysterious Media Research Center sports blogger, spent an Aug. 5 post complaining about Randy Moss' induction speech at the NFL Hall of Fame. Maxson huffed that "just another high-profile forum for political statements, like the Oscars, the Grammys, the ESPYs and other programs used by leftists to promote their controversial views," singling out Moss for wearing "a tie bearing the names of a dozen black men and women killed in altercations with police or citizens. Call it the opening shot of protest for the 2018 NFL season."
Maxson went on to whine: "Media also seem to have amnesia about the pattern of disrespectful behavior that made Moss a controversial figure throughout his football career. In 2002, he bumped a female traffic control agent for half a block, until she fell down, with his SUV. Moss, who had marijuana in his vehicle, was arrested on suspicion of a felony assault charge. Since he's now officially a social justice warrior, none of that needs attention from the media though.
By contrast, Maxson wrote, "Legendary Baltimore linebacker and new Hal [sic] of Famer Ray Lewis took a more positive approach as he invoked the late Dr. Martin Luther King and extolled the audience to look at what unites us, as opposed to the divisive protests marring NFL games (and Hall of Fame ceremonies)." Maxson added an excerpt from Lewis' speech: "Are you living every day to make this world better? Think what we can do if we work together as a country ... teaching our nation to love each other again."
Maxson seems to have amnesia about Lewis' pattern disrespectful behavior that made Moss a controversial figure throughout his football career -- specifically, as we noted when MRC "news" division CNSNews.com exhibited a similar amnesia, the fact that Lewis was charged with murderin the deaths of two people allegedly stabbed to death by Lewis and/or members of his entourage following a Super Bowl party in 2000. Lewis managed to plea bargain down to a charge of mere obstruction of justice, and he paid undisclosed sums to the families of the deceased.
But Lewis is all about family and love now, so Maxson and the MRC aren't so gauche as to bring up his criminal record from a time when he was less loving -- and Moss becomes the bad guy for bringing up uncomfortable subjects.
Posted by Terry K. at 12:03 AM EDT