CNS Cheers Ray Lewis' Embrace of Bible, Hides That He Was Once Charged With Murder
Topic: CNSNews.com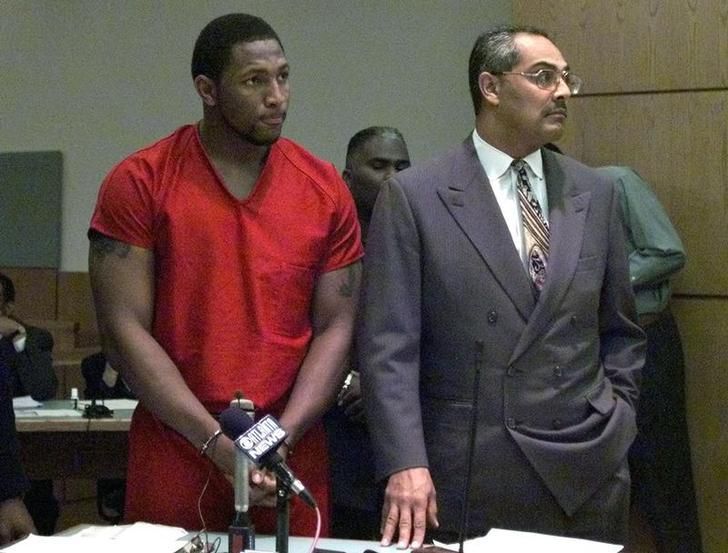 Emilie Cochran gushes in an Aug. 6 CNSNews.com article:
In his Pro Football Hall of Fame induction speech, former Baltimore Ravens linebacker Ray Lewis called for putting prayer back in schools and encouraging people to follow God and the Bible.

"For me, my guiding purpose is to carry out God's destiny for my life," said Lewis at the Aug. 4 event. "How do I do that? By not just loving my neighbors as I love myself, but by challenging people to walk with me in teaching our nation how to love each other again."

"One of the greatest gifts my mom ever gave me was the Bible," he said. "The Bible made me who I am today. Ephesians 3:20 says, 'Now unto him who is able to do exceedingly, abundantly above far beyond all you ever ask, think or imagine, according to the power that's working within you.'"

Concluding his remarks, Lewis said, "Walk with me out of here today with the mission in your mind, in your heart. Vow to be a leader in your community. Vow to be a ray of light in the world around you. Together there's nothing we can't do."

In response to school shootings in the United States, Lewis also said, "Can we please put prayer back in schools? Please?"
Cochran is curiously silent on Lewis' criminal record. Lewis was charged with two counts of murder in 2000 following a post-Super Bowl party after which members of Lewis' entourage (and Lewis himself, reportedly) got into a fight with members of another group, two of whom were stabbed to death (members of his entourage had purchased knives the previous day). Blood from one of the victims was found in Lewis' limo, Lewis told his limo passengers to keep quiet about what they saw, and the white suit he was wearing that night was never found.
Lewis ultimately agreed to a deal with prosecutors in which he pleaded guilty to a much lesser charge of obstruction of justice, for which he was sentenced to a mere year of probation, in exchange for testifying against two companions (who were ultimately acquitted). The families of both victims sued Lewis and received undisclosed settlements.
This is all relevant information to readers regarding a man who now talks about love and the Bible. It's a puzzlilng omission from CNS, which by contrast can't stop obsessing about Peter Strzok's sex life, in which nobody was stabbed to death.
Posted by Terry K. at 9:32 PM EDT