NewsBusters Defends Bradlee Dean
Topic: NewsBusters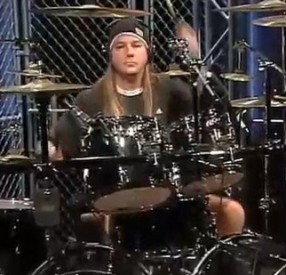 As has been pretty much standard procedure in Larry Klayman's legal work, his lawsuit on behalf of lying preacher Bradlee Dean against MSNBC's Rachel Maddow has been dismissed.
Needless to say, WorldNetDaily -- for whom Dean writes an error-filled weekly column -- sought to spin this latest loss in the best possible light. A Nov. 14 WND article by Bob Unruh recounts the case in a Dean-friendly way and permits Dean and Klayman to spout off at length about the dismissal and to bash the judge for dismissing it. Not only does Unruh make no apparent effort to balance his story by contacting Maddow's legal team for a response, he copies-and-pastes claims from Dean's website that he "is endorsed" by various musical instrument makers. In fact, he's endorsing them, not the other way around.
But Dean has another champion in the ConWeb: NewsBusters' Jack Coleman.
In a Nov. 15 post, Coleman recounts the dismissal in Dean-friendly terms, stating that "Superior Court Judge Joan Zeldon dismissed the case yesterday after Dean refused to pay $24,000 in Maddow's legal costs as ordered by Zeldon in June." But Coleman fails to explain the history of that ruling.
As we've detailed, the fine was imposed because Klayman and Dean wanted to move the case to a different court specifically to prevent Maddow from invoking the anti-SLAPP defense cited in her response to Dean's lawsuit, and that $24,000 fine was a condition of the move, meant to reimburse Maddow's legal team for having to come up with a new defense due to the proposed venue change. Dean and Klayman refused to pay, so the lawsuit was dismissed.
This attempt at after-the-fact venue-shopping can arguably be seen as incompetence on Klayman's part -- shouldn't he have picked the court in which to file his lawsuit against Maddow a little more carefully in the first place?
Coleman also uncritically note that Klayman "filed a motion requesting that Zeldon recuse herself for bias against Dean and ruling in favor of questionable attorneys' fees for Maddow." He doesn't mention, however, that Klayman's bill of particulars against the judge included such petulant complaints as the judge referring to Maddow's legal team, but not Klayman, as "distinguished." The motion also insulted the judge by claiming she acted like a "woman scorned" by Klayman's attempt to change venue.
Though it seems the next lawsuit Dean files should be against Klayman for incompetent representation, Coleman simply regurgitates the attacks by Dean and Klayman. But give Coleman brownie points for something, though: Unlike WND's Unruh, Coleman does claim he tried to contact MSNBC for a response.
Posted by Terry K. at 10:56 AM EST
Updated: Saturday, November 17, 2012 10:57 AM EST