WND's Hirschhorn Spreads More COVID Conspriacies, Misinformation
Topic: WorldNetDaily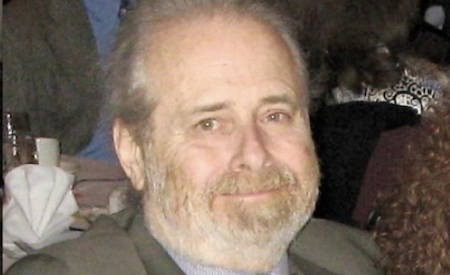 WorldNetDaily columnist Joel Hirschhorn -- an affiliate of the fringe-right Association of American Physicians and Surgeons -- has distinguished himself with his love for coronavirus conspiracies and his bizarre hatred of Anthony Fauci. Hirschhorn indulged in the latter in his May 14 column, which began by pushing hydroxychloroquine and moved quickly into Fauci Derangement Syndrome:
Many months passed between the time COVID treatments were blocked and COVID vaccines became available. Again, call this the "Fauci kill zone." This is assuming the vaccines actually save lives. Those data are not yet available. But what we do know is that use of the early treatment protocols could have prevented at least 70 to 80% of COVID deaths, as documented in "Pandemic Blunder." Well over 400,000 lives were lost unnecessarily in the Fauci kill zone, and even more from the indirect lives lost because of government actions, like lockdowns.

With all the mismanagement, there is just as much a disinformation pandemic as a viral one. This "false" pandemic based on the political goal of creating public fear ruined the American economy destabilized society and inflicted enormous pain and suffering.

[...]

The disastrous actions of Fauci are contrary to all these traditional concepts and responsibilities. Americans should ask:

How can we believe that our entire medical and public health system, facing a most historic lethal pandemic, failed us in such a profound way?

How could our government not protect our lives by standing in the way of frontline doctors taking the earliest possible action to address potentially devastating COVID impacts?

But that is exactly what has happened.
For his May 26 column, Hirschhorn went into full conspiracy mode:
Starting in early 2020, powerful people, government agencies and private sector entities coalesced around a pandemic strategy. Evil globalists were active behind the scene as the world was mesmerized by a wildly spreading viral pandemic. This strategy was never explicitly and publicly described. It could not be … because it was sinful.

It explicitly accepted that millions of people would die until the strategy could be fully implemented. Loss of lives was necessary to ensure that trillions of dollars would eventually be made – a classic case of profits over people. The pandemic was seen as a marketing bonanza for big drug companies, a global financial opportunity of epic historic proportions. Public health was sacrificed at the altar of corporate greed.

The most charitable interpretation of the strategy is that vaccine proponents envisioned a life-saving pandemic solution eventually. But the race to invent and produce COVID vaccines, as we now know, did not produce thoroughly tested and safe vaccines. Now we have unsafe experimental vaccines. And the truth about them must be hidden from public view. Otherwise, the truth would cause the collapse of the entire public health pandemic effort. Faith in governments would melt away as the public realized they were akin to guinea pigs in a vast global experiment.
Hirschhorn then told a verifiable lie: "As of May 7, there have been 192,954 adverse-event reports associated with COVID vaccines reported to the CDC's Vaccine Adverse Event Reporting System (VAERS), including 4,057 deaths. Previous studies, including one from Harvard University, estimate that only 1 to 10% of all vaccine-related ill effects get reported to VAERS." If Hirschhorn were an honest man (which he isn't), he would know that report of an adverse effect to VAERS does not mean there is a proven link to those events and the vaccine.
Hirschhorn also wrote, "Dr. Joseph Mercola said the vaccine actually is gene editing, which impairs your body's natural immune response." One: Mercola is a quack who's into even more bogus conspiracy theories than Hirschhorn is, and two: the mRNA coronavirus vaccines from Pfizer/BioNTech and Moderna do not edit your genes.
He also asserted:
Israel has been praised for having the highest vaccination rate per capita in the world. The Israeli People's Committee reported in April that there have been 1,000-1,100 deaths in proximity to COVID vaccination and a total of 2,066 adverse events. Noted was the absence of media coverage of the ill effects of vaccination. The report concluded: "Never has a vaccine injured so many!" Note that the population in Israel approaches just 9 million, making the level of vaccine negative impacts very significant.
As a fact-checker found, the Israeli People's Committee does not do legitimate medical research, and the report itself states that it "should not be relied upon for medical or other purposes, and it certainly does not contain any medical recommendation."
That would have been a big warning sign for Hirschhorn, but pushing conspiracy theories is more important to him than telling the truth.
Posted by Terry K. at 12:51 AM EDT