Even After The Capitol Riot, WND's Tomczak Still Supports Trump
Topic: WorldNetDaily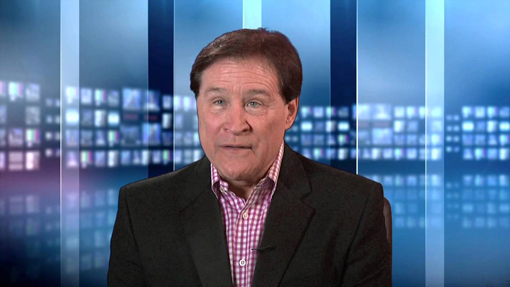 In his Jan. 6 WorldNetDaily column -- written immediately after the Capitol riot -- Larry Tomczak was eager to spin the events of the day:
We are witnessing history.

The events of the past 24 hours will reverberate throughout the corridors of time. Their significance cannot be overstated. Because I lived 24 years in the D.C. area and 11 in Atlanta, Georgia, they have deep meaning for me personally.

First, what was described as the most consequential non-presidential election in our nation's history, two leftist-leaning Democrats won U.S. Senate seats, enabling the Democratic Party to seize control of our nation's governance. Their radical socialist agenda will now be implemented with blazing speed, catching scores of naïve citizens off guard wondering how this all could have happened in the "land of the free and the brave." It is indeed a dark day in the United States of America.

Second, under the banner of "Save America March," hundreds of thousands of patriots representing over 74 million voters for Donald Trump listened attentively as our president methodically laid out a comprehensive case exposing massive fraud and corruption in the recent election and passionately appealed for the preservation of our Constitution and honest elections in our republic.

"We will never concede. We will not take it anymore!" Mr. Trump declared as he and countless millions believe we are experiencing the greatest scandal in America's history.
Tomczak also happened to be at the rally that preceded the riot, where he and a partner "conducted nearly 40 on-the-spot interviews with people who came from across America to say by their presence something is seriously wrong and it must be addressed." He offered "three quick takeaways" on the riot, the first of which was to blame Antifa:
The gathered multitudes were a far cry from the boisterous, violent and destructive protests of Black Lives Matter, Antifa and far-left extremists.

There were some fringe elements and, we suspect, "planted" agitators whose mission was to gain media attention and discredit the law-abiding citizens in attendance. Watch how the corrupt, sympathetic and Trump-hating media (that characterized crazed looters and criminals as "peaceful protesters") will highlight incidents to continue demonizing our president and his "deplorable" supporters.

The mayor of D.C. is a leftist Trump-hater who might not mind disruptive chaos on the Capitol grounds where she has responsibility with Capitol Police to ensure adequate security and protection when there are large-scale events like this. Radical communist and socialist agitators are paid handsomely to infiltrate such gatherings to incite riots and demonize law-abiding citizens.
As we've noted, there is no evidence that Antifa played any role in instigating the riot.
In his Jan. 19 column, Tomczak was endeavoring to distance the rioters from those who attended the rally (which admitting that he actually didn't), and continuing to embrace election fraud conspiracy theories:
Recently, over 100,000 people, representing 74 million who voted to reelect President Trump, assembled legitimately and peacefully in Washington, D.C. I covered the event with a veteran news analyst who was on site while I worked from home.

Exercising First Amendment rights and appealing for further scrutiny of what countless millions believe was criminal activity (not "shenanigans") in the presidential election, masses (including myself listening from home) heard the president make a credible case and then encourage supporters to "remain peaceful"... to "walk down to the Capitol" and "cheer on our brave senators and congressmen and women."

[...]

Amidst unbelievably lax security, a few hundred angry activists seized the D.C. moment Jan. 6 for political theater and venting hostilities. The riotous behavior was in stark contrast to years of Trump rallies. Who were the instigators? Why were authorities totally unprepared? Prior to the event, why were offers for increased security declined?

The Democrats and sympathetic media had a field day blaring giant size headlines like "Trump Supporters Storm the Capitol." Biden labeled them "domestic terrorists" as Democratic leaders (noticeably muted during months of mayhem, destruction, injuries to police officers and people plus the killing of a policeman) quickly launched another impeachment initiative stating that President Trump "incited an insurrection"!

This is an unfair fabrication not based in fact but political prejudice. And while the president could've been quicker to repudiate the violence like we all have, it's obvious the Democratic leaders want to humiliate the president and continue their four-year obsession to remove him from office.
Tomczak went Godwin, claiming that removing President Trump and other right-wing activists from social media for instigating violence and spreading lies "should remind us of Nazi Germany forcing Jews to wear Star of David patches during the Holocaust."
He then showed how much of a Trump dead-ender he is, gushing that Trump "used his business acumen to turn around our economy and unashamedly called out other nations taking advantage of us," among other achievements. He then begged his fellow right-wingers not to abandon Trump "in his hour of need":
The grass-roots MAGA movement is real and remains strong, and Mr. Trump is a major spokesman. The radical leftist, Marxist, socialist activists know we in the church and culture must be silenced and rendered ineffective to advance their progressive agenda. We collectively are "salt" that must not lose our saltiness to prevent decay or we'll be "good for nothing but to be thrown out and to be trampled underfoot by men" as Jesus warned (Matthew 5:13).

Here's the deal: I've shared from my heart and over 50 years in ministry what I believe to be an overview of what's really happening in America and it requires a courageous response.

Now is not the time to distance ourselves from our president, Donald Trump, for he has withstood horrendous opposition and with all his flaws remained rock solid in upholding the values that made America great, "for the glory of God and the advancement of the Christian faith." I beseech you to pray for him and not abandon him in his hour of need.
Yep, a true dead-ender.
Posted by Terry K. at 1:26 PM EST