WND's Cashill Switches From Obsessing Over Obama To Slandering Biden
Topic: WorldNetDaily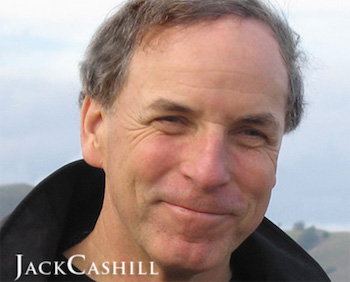 WorldNetDaily columnist Jack Cashill has managed to take a break from obsessing about Barack Obama (temporarily, anyway) to obsess about Joe Biden.
In his Oct. 21 column, Cashill complained about Biden's 2011 speech in Moscow at a time when the U.S. was trying to reset relations with Russia. He then rehashed the conspiracy theory about Russians gaining control of Uranium One at a time when "a flow of cash made its way to the Clinton Foundation" -- a claim pushed by right-wing activists that has been largely discredited.
On Nov. 4, Cashill declared: "As she has watched the events of the past month unfold – or, more accurately, not unfold – Hillary Clinton had to have been seething. If Big Media, Big Tech and the deep state had provided her the cover it provided Joe Biden, she would have shattered the glass ceiling in 2016 and swanned her way into the White House." He added: "Hillary had to know she was an awful candidate, but Biden was magnitudes worse. He was the guy caught on video groping little girls, not her. He was the guy who (allegedly) digitally raped a Senate staffer, not her. He was the guy who could not remember what office he was running for, but Hillary never forgot."
Cashill was in slander mode in his Nov. 18 column, smearing Biden as "a senile old pedophile who could not attract a thousand people to a rally" who stole the election from Donald Trump. The longtime conspiracy theorist then laughably complained that "the media filled the empty heads of their audience members with any number of conspiracy theories that the National Enquirer would have passed on." He then slandered some more, along with following the WND corporate line about election theft:
Biden was a serial groper of little girls and a credibly accused sexual predator. We also knew that Biden's mental faculties were fading fast. The major media and the increasingly oppressive Big Tech shielded their audiences from the obvious.

[...]

Driven by the fear and hatred the media generated, 70 million Democrats would have voted for an Anthony Weiner-Casey Anthony ticket had they been running against Trump.

Blissfully preserved by the same media in their ignorance, the remaining few million went to the polls not even knowing just how corrupt and perverted was the man they hoped to elect president.

Had the media shared the truth about Trump and Biden, the election would not have been close enough to steal. "Analysts" who explain the outcome in any other way are lying to themselves.
Cashill is lying to himself if he thinks accusing others of pushing conspirach theories will make people forget his amply demonstrated love of same.
Posted by Terry K. at 1:00 AM EST