WND's Cashill Tries To Run His Trayvon Playbook On Ahmaud Arbery
Topic: WorldNetDaily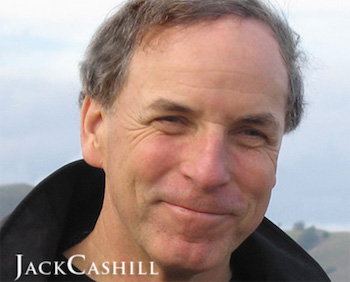 Jack Cashill begins his May 8 WorldNetDaily column like this:
"The video is clear: Ahmaud Arbery was killed in cold blood," tweeted presidential candidate Joe Biden in regard to the recently released video of the February shooting death of 25-year-old Ahmaud Arbery in Brunswick, Georgia.

In his shameless rush to judgment, Biden has taken a page straight out of Barack Obama's Trayvon Martin playbook.

The page reads as follows: In an election year, ignore all contrary evidence and recklessly indict a white (or white Hispanic) in the shooting death of an unarmed black man in the hope of stoking up the black vote.

Biden is in good company. All the usual suspects have rushed in to the judgment game, from LeBron James to Martin family attorney Benjamin Crump to the shameless propagandists of the mainstream media.
Of course the video is pretty darn clear regarding Arbery's death, and it's unclear what "contrary evidence" Cashill is talking about. But he's eager to play his own Trayvon Martin playbook on Arbery.
If you'll recall, Cashill trashed Martin as a wannabe thug and lionized George Zimmerman, the man who killed him, as a civil rights martyr. As Zimmerman's misbehavior and criminal acts continued, Cashill still stood by him and helped evade responsibility for his acts.
In following his playbook, Cashill takes faith in the district attorney who initially decliined to prosecute Arbery's killers:
A letter sent by George Barnhill, the district attorney for the Waycross Judicial Circuit, to the Glynn County Police, explains why Barnhill chose initially not to arrest the suspects.

Wrote Barnhill, "It appears Travis McMichael, Greg McMichael, and Bryan William were following, in pursuit burglary suspect, with solid firsthand probable cause, in their neighborhood, and asking/ telling him to stop."

As Barnhill explained, this was perfectly legal under Georgia law. Neither of the McMichaels was a felon, and both were openly and legally carrying.

William was following the McMichaels' truck in his vehicle and shooting the video in question, an unlikely strategy for the participant in a cold-blooded murder.

[...]

The media are portraying Arbery as an innocent jogger. Barnhill thought otherwise. He wrote, "Arbery's mental health records & prior convictions help explain his apparent aggressive nature and his possible thought pattern to attack an armed man."
Cashill didn't mention that Barnhill needlessly doggedly pursued a case against a black woman accused of committing vote fraud by showing a first-time voter how to use a voting machine, so his judgment appears to be a little skewed.Barnhill has since been criticized by a national organization of district attorneys for his refusal to prosecute the case and releasing the letter from which Cashill quoted, saying that it could influence possible jurors.
Cashillalso got the name of the man shooting the video wrong -- his name is William Bryan, and he now won't talk about why he shot it.
Cashill then calls on an old friend: "Filmmaker Joel Gilbert has been watching this case with interest. In his 2019 film, 'The Trayvon Hoax,' Gilbert showed how Attorney Benjamin Crump allegedly produced a false witness to get George Zimmerman arrested for shooting Martin in what was transparently self-defense." Yes, it's the charlatan filmmaker who made a film about Martin that nobody should trust given Gilbert's track record.
That's pretty much all Cashill has to offer -- his old tricks of race-mongering and sketchy supporting characters.
Posted by Terry K. at 1:05 AM EDT