MRC Chief Laments No Emmy Nominations for Fox News, Doesn't ID Show That Deserves One
Topic: Media Research Center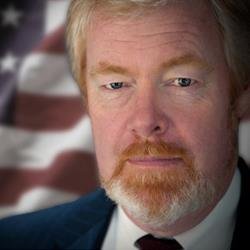 The Aug. 1 column by the Media Research Center's Tim Graham and Brent Bozell starts off lamenting:
On July 26, the News and Documentary Emmy Award nominations were announced, and PBS topped the list with 45 nominations. CBS led the broadcast networks with 31 nods, followed by CNN and HBO with 22 each, and ABC with 20.

MSNBC got 5. Vice News got nine. Al-Jazeera International USA got five. And The New York Times got seven — for videos! Even the liberal website Vox got three.

The Fox News channel, which leads in cable-news viewership year after year after year, got none.

Raise your hand if you're surprised.
Graham and Bozell go on to rant that the Emmys "has nothing to do with talent. It's about the best promotion of the leftist agenda," singling out various and sundry programs that received nominations.
Missing from their column, however, is any mention of a Fox News documentary that Graham and Bozell believed was worthy of a nomination. If you are going to spend a column whining that Fox News didn't get nominated for anything, shouldn't you at least offer an example of something that should have been nominated? Given how often MRC types appear on Fox News, you'd think they could easily do that.
But they didn't. Because that's pretty much how Graham and Bozell roll.
Posted by Terry K. at 3:24 PM EDT
Updated: Monday, August 13, 2018 3:33 PM EDT