MRC Attacks Another Fact-Checker Who Accurately Checked Facts
Topic: Media Research Center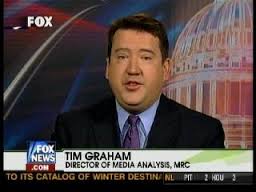 The Media Research Center's Tim Graham grumbles in a Sept. 16 post:
The website Politifact Bias underlined how slippery the "fact checkers" get when they're screening speeches by the Democrats – as they actually admit they're following Clinton campaign tipsters. PolitiFact's Sean Gorman admitted "Sarah Peck, the Virginia communications director for Democratic presidential nominee Hillary Clinton's campaign, pointed us to a June 7 article in BuzzFeed News about the tent episode." They rated this speech nugget from Tim Kaine "True":

"When Moammar Gadhafi was set to visit the United Nations, and no one would let him stay in New York, Trump allowed Gadhafi to set up an elaborate tent at his Westchester County (New York) estate."

Kaine's next sentence: "That's right, when Gadhafi was looking for a place to stay in America, and because of his human rights track record, and the pan am bombing, others were turning him away, he found one guy – one guy – who was willing to host him."

There's only one problem: Gadhafi never stayed there.
But Kaine never said Gadhafi stayed there. He said Trump allowed Gadhafi to set up a tent at his estate, something Graham and his fellow fact-check-hater concede is true. You really can't fact-check an implication.
You can, however, fact-check deliberately imprecise language used to promtoe a false talking point, as the MRC did all weekend in parroting Donald Trump by falsely insisting that Hillary Clinton directly promoted birtherism.
Graham's PolitiFact attack is, of course, part of the MRC's campaign to de-legitimize fact-checkers in order to cover up for Trump's many, many lies.
Posted by Terry K. at 8:49 PM EDT
Updated: Monday, September 19, 2016 8:51 PM EDT