CNS Anti-Gay Watch
Topic: CNSNews.com
On a day designed to fight homophobia, the notoriously homophobic CNSNews.com is determined to perpetuate it.
A May 16 CNS article notes that President is marking the International Day Against Homophobia and Transphobia. Look at the picture CNS chose to illustrate the article with: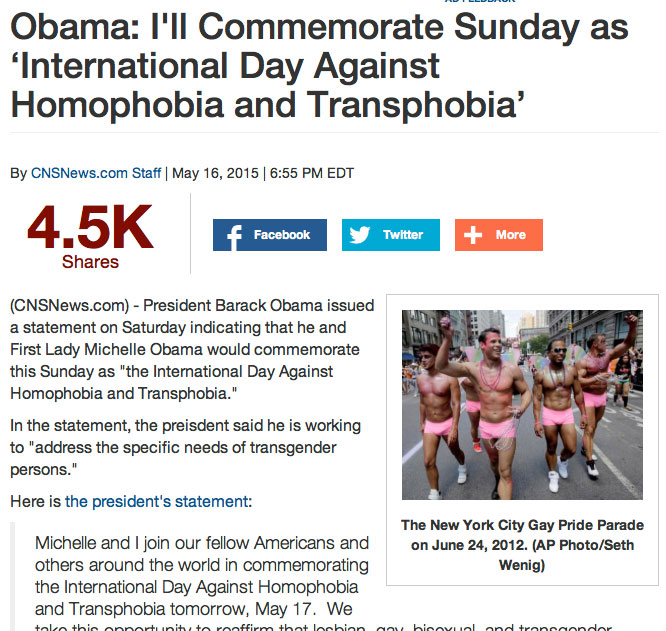 Apparently, CNS believes all gays dress scantily and march down streets in parades, since it considers this photo to be representative of all gays and transgenders.
As per usual in such CNS articles, the comment thread is thousands of comments long and filled to the brim with anti-gay attacks -- which seems to be the entire point of posting such an article.
Posted by Terry K. at 9:09 PM EDT
Updated: Sunday, May 17, 2015 9:12 PM EDT