WND's Dumbest Columns Of The Week, Starring Matt Barber and Mychal Massie
Topic: WorldNetDaily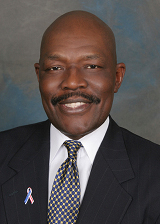 WorldNetDaily is so chock full of extreme opinion that it it takes a special kind of insanity to stand out from that deranged pack. But over the past week, two WND columnists managed to reach that level of facepalming WTF-ness.
First up, here's Matt Barber trying to convince us that Planned Parenthood is just like ISIS:
Now this: It has come to light that, under the Obama administration, the U.S. government has been subsidizing, to the tune of billions, another sect of militant extremists who, likewise, are, with an equally religious zeal, torturing, dismembering and beheading children en masse. The only material difference is that, according to officials within the U.S. government, and as per formal U.S. policy, this second batch of terrorist monsters are somehow considered to be "freedom fighters."

Multiple reports have come in proving conclusively that these fundamentalist fanatics are coaxing families away from relative safety with beguiling talk of freedom and a better life, and then abruptly turning on them like the godless sociopaths they are. It's almost too horrific to describe, but I think I must.

These "freedom fighters" are then callously torturing to death terrified children in the very presence of their parents. Reams of evidence reveal, for example, that these barbarians are, in many instances, brutally sawing off the arms and legs of innocent children as they writhe in excruciating pain, only to finish them off with an unceremonious beheading.

[...]

Whereas ISIS, the fundamentalist Muslims in Iraq, behead children and, in so doing, consider themselves freedom fighters for Allah, America's fundamentalist allies behead children and, in so doing, consider themselves freedom fighters for Aphrodite.

While the former don black masks, wave black flags and, even as I write, are driving their caravans to Baghdad, the latter don medical scrubs, wave the banner of "reproductive freedom" and, even as I write, are driving their Mercedes' to your local Planned Parenthood.
Not to be outdone in the ridiculous-hyperbole department, Mychal Massie -- a black man who's racist against his fellow blacks -- declared that blacks are worse off now than at any time in U.S. history. No, really:
At the signing of the 1964 Civil Rights Act, 87 percent of black homes were married, two-parent homes, and 40 percent of blacks were business owners. But 50 years after the signing of the Civil Rights Act, 49 years after the introduction of the Great Society initiatives and 46 years after the introduction of race-based affirmative action, blacks disproportionately represent practically every undesirable category.

Unlike before bigoted neo-Leninist liberals convinced blacks that they couldn't make it without their help, blacks today have the highest percentage of out-of-wedlock births and the highest percentage of abortions. They have the highest percentage of single-parent homes and the highest percentage of children being raised by a family member other than their biological parents. Blacks comprise the highest percentage of incarcerants, the highest percentage of high school dropouts, the highest percentage of college dropouts, the highest percentage living in poverty and the highest percentage of unemployed.

Before neo-Leninist liberals decided to punish all of white America for the evil white Democrats had perpetrated, blacks took pride in positive accomplishment and the pursuit of modernity. Today, the majority of blacks have more disdain for modernity than an agoraphobic has for a sold-out football stadium.

[...]

In the final analysis, blacks are worse off today, morally and spiritually, than at any other time in their history in America. Over the past 50 years, as other Americans have progressed, blacks as an aggregate have regressed in a horrific way.
Apparently, Massie is unfamiliar with that whole slavery thing. Or does he think that slavery is better than freedom?
Posted by Terry K. at 12:16 PM EDT
Updated: Thursday, January 8, 2015 1:04 AM EST