Will WND's Farah Fire His Lie-Peddling Reporter?
Topic: WorldNetDaily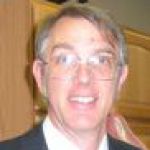 In what's becoming a trend at WorldNetDaily, Garth Kant devotes an Oct. 20 WND article to doing his best to clean up after Rep. Michele Bachmann after Politico pointed out her suggestion that she urged the U.S. to declare war on Islam:
From the text of her speech, it appears Bachmann is clearly calling for war on the Islamic State.

She does cajole President Obama to recognize how a "radical ideology" that comes from Islam motivates jihadis such as the Islamic State, also called ISIS.

But she never calls for a war on Islam.

[...]

While she does say, "It is about Islam," she clearly appears to be referring to such statements by Obama as his declaration in his speech to the nation on Sept. 10, that the Islamic State terrorists "are not Islamic," and for refusing to take radical ideology into account when formulating a response to the threat.

From the context of her speech, Bachmann's call for war appears to be clearly directed at the Islamic State terrorists, in saying "[T]he Islamic State has declared war on the United States of America. You kill their leader, you kill their council, you kill their army until they wave the white flag of surrender. That's how you win a war."

And in saying, "You declare war on it, you don't dance around it," the congresswoman appears to be referring to what she and many critics believe to be the president's tepid response to the great gains the jihadist army has made in Syria and Iraq. Many critics have likened it to the unsuccessful approach of incremental escalation used in Vietnam.
Then, Kant quotes his boss opining on the situation:
WND Editor and CEO Joseph Farah said, "The Politico reporters should be fired immediately for so blatantly misrepresenting Michele Bachmann's comments – especially given the threats from ISIS."
If that's the standard that must be followed, then Farah must immediately fire one of his WND reporters, Bob Unruh, for his own blatant misrepresentation of the words of another.
As we've documented, Unruh claimed in at least two WND articles that Houston Mayor Annise Parker said that the city's new non-discrimination ordinance is "all about me" -- a quote Parker is not on record as ever making. Unruh simply made it up.
While Unruh dropped the quotes in later articles, he's still falsely misrepresenting her remarks, portraying them as narcissism instead of the admission it really is that the ordinance directly affects her.
This is Farah's test: Will he apply the standard he wants Politico to follow to his own reporter? We shall see.
Posted by Terry K. at 10:55 AM EDT
Updated: Wednesday, October 22, 2014 10:56 AM EDT