Wayne Allyn Root Still Can't Believe His Prediction Of A Romney Landslide Failed
Topic: Newsmax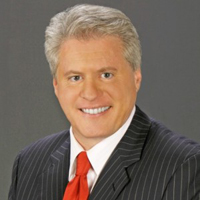 When last we saw Wayne Allyn Root, he was predicting a "Reagan-like landslide" for Mitt Romney and assailing the New York Times' Nate Silver for insisting that President Obama would win, insising that the election results would mean that "liberals should give delusional and clueless pollster Nate Silver of The New York Times a gold watch and a retirement dinner."
Well, not so much. And Root is still a little stunned that his prognistication skills failed him. From his Nov. 15 Newsmax column:
My prediction was based on a combination of scientific evidence and common sense. First, it was based on common sense that no president could possibly be re-elected with the worst economy of our lifetimes — with an economy that has produced more months above 8 percent unemployment (43) than produced by all the presidents between Harry Truman and George W. Bush combined (39).

People just don't vote for the guy that brings you misery, malaise, foreclosures, and bankruptcies, record unemployment, and inflation at the gas pump and grocery store. This election should have been, 100 out of 100 times, a repeat of Reagan's landslide over Carter.

Secondly, my prediction was based on common sense that turnout, enthusiasm, and the makeup of the electorate would be far different than 2008. Obama's coalition of single women, minorities, and young people were the groups most hurt by his economy. They are the ones without jobs. They are the ones suffering, with 14.3 percent black unemployment and 53 percent under-unemployment for college grads. Logic dictated these groups would not come out in record numbers again.

No one is such a glutton for punishment they'd return and ask for a second helping of misery, malaise and despair, right?

Well, I was wrong. The 2012 electorate looked almost identical to 2008. Obama's supporters didn't just come for a second helping of misery — they came out enthusiastically and cheered for more.

Lastly, my prediction was based on SCIENCE — the University of Colorado's predictive model had never failed. It worked to perfection in the presidential elections of 1980, 1984, 1988, 1992, 1996, 2000, 2004, and 2008. It predicted a Romney landslide based on scientific facts and historical precedent.

[...]

Obama's re-election proves that bribery as a campaign tactic is validated. Promise enough "free stuff" and you win votes, even if the end result is no jobs, no hope, and a lifetime dependent on government. You wouldn't believe this could be true. Not in America. That's why my prediction went wrong.
Since he was apparently reluctant to do so before the election, Root launched into a list of reasons why Romney lost, which largely centered around him playing it too safe and, thus, screwing up his prediction. Indeed, he ends his column by writing:
If Romney had been aggressive and not played it safe, would we be talking about President Romney, and celebrating my brilliant prediction? We'll never know. But if Romney had picked Rubio as his VP, and GOP Senate candidates Akins and Mourdock had never tried to tackle abortion and rape, I have no doubt my prediction would have been "on the money."
Presumably Root knew all of this before the election. He could have adjusted his prediction to better reflect reality, which he apparently did not, choosing instead to put being a Romney shill ahead of smart analysis.
Root also owes Silver an apology, but none was forthcoming in this column.
Posted by Terry K. at 9:55 PM EST
Updated: Tuesday, November 20, 2012 10:27 PM EST