Joseph Farah's COVID Conspiracies
Of course WorldNetDaily's editor leads by example in pushing coronavirus misinformation. That's what he does.
By Terry Krepel
Posted 9/10/2022
---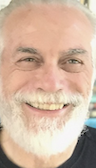 Joseph Farah
As befits a website that insists on publishing misinformation about coronavirus and its treatments and vaccines, WorldNetDaily editor Joseph Farah leads by example and pushes COVID misinformation and conspiracy theories under his own name. Of course, he pushes election fraud conspiracy theories too, so this should surprise nobody.

Farah wrote in his Dec. 29, 2020, column:
Two Minnesota state lawmakers are the latest to call for an audit of death certificates citing coronavirus, saying COVID-19 deaths could have been inflated by as much as 40%.

State Rep. Mary Franson and state Sen. Scott Jensen, a physician, have released a video on their findings:

"I have ... examples where COVID isn't the underlying cause of death, where we have a fall," she said in the video. "Another example is we have a freshwater drowning. We have dementia. We have a stroke and multi-organ failure."

In one case, she added, a person who was ejected from a car was "counted as a COVID death" because the virus was in his system.

Franson said at least 800 of the "death certificate data points" inspected by them indicated the virus was not the underlying cause of death.
But Farah didn't mention the relevant fact that Minnesota state officials have debunked Jensen and Franson's claims:
Infectious Disease Director Kris Ehresmann says MDH follows the guidelines from the U.S. Centers for Disease Control and Prevention's National Center for Health Statistics on defining COVID-19 deaths.

"When we look at the number of deaths reported via [the NCHS], the number they're reporting is consistent with what we are reporting," Ehresmann said. "We're absolutely following the national guidance on how we are doing our death reporting from COVID-19.

Ehresman said car crash victims are not being counted among the state's COVID-19 deaths.

"If someone had tested positive for COVID and then subsequently died, we would review the death certificate and motor vehicle accident would be the cause of death and so it would not be considered a COVID death," Ehresmann said.
Farah went on to write:
Questions continue to be raised by legislators in other states. A Southern Arizona lawmaker is claiming a new study he commissioned shows there is no correlation between the rising number of people being infected with COVID-19 and the number who wind up in the hospital. Rep. Mark Finchem, R-Oro Valley, is accusing the state health department of withholding the raw numbers that would allow him and other lawmakers to decide whether the trends being cited by Gov. Doug Ducey to justify his actions are merited.
But Finchem is a far-right-fringe politician who has links to the violent Oath Keepers militia, tried to make gold legal tender in Arizona and cheered the Capitol riot but then falsely blamed Antifa for the violence (much as WND did). So he's not exactly a reliable source.
If Farah is going to double down on the same type of conspiracy theories that have nearly put WND out of business, maybe he needs to spend some more time recovering from his health issues.
In his July 27, 2021, column, however, Farah tried to walk a fine line -- praising Donald Trump for the COVID vaccines, but trying not to step on WND's fact-free fearmongering over it:
Yes, there are vaccines apparently capable of mitigating though not negating the effects of the deadly virus, developed in record time in the first year of the pandemic to the credit of ONE MAN – President Donald Trump. These mRNA vaccines arguably would be appropriate for protecting the most vulnerable in the population, meaning the very elderly and people with other conditions of high risk – but only when each person can freely evaluate the risks and benefits of the vaccine and receive it if they so choose.

But instead of that very American, commonsense approach, we've listened to "experts" who are demanding that little children get the still-experimental vaccine – even though school-age children face at worst a .07 in 100,000 risk for contracting COVID.

Meanwhile, while Trump shut our southern border, but Joe Biden has opened it up wider than ever – during the surge of a more contagious variant of the virus!
So the vaccine is great, but only as long as nobody is mandated to take it. Got it.
Fauci derangement
it's no surprise that Farah would extend his COVID fearmongering, latching on to some of the most noxious one regarding the coronavirus and Anthony Fauci. Farah ranted in his May 12, 2021, column:
Thanks to the excellent work by Fox News host Steve Hilton, we now know a lot about Dr. Fauci, our own Dr. Frankenstein, and the coincidence of the origins of COVID-19 in Wuhan, China. He'd been involved in the controversial gain-of-function research beginning 10 years earlier in that Dutch research lab.

The gain-of-function research quickly spread to labs all over the world, and the money was flowing in from all corners of the globe, including the United States. At the forefront, Dr. Anthony Fauci.
Except that didn't actually happen. An actual news organization talked to the folks who actually got the money Fauci OK'd:
But Robert Kessler, a spokesman for the nongovernmental organization EcoHealth Alliance that NIH funded, said claims about funding gain-of-function research are based on a misunderstanding of the grant's role in the research. He said EcoHealth provided WIV $133,000 a year, except for $66,000 in 2020 (when the grant was terminated by the Trump administration), for a total of about $600,000.

"The NIH has not funded gain-of-function work," Kessler said in email exchanges. "EcoHealth Alliance was funded by the NIH to conduct study of coronavirus diversity in China. From that award, we subcontracted work with the Wuhan Institute of Virology to help with sampling and lab capacity." He said the citation in the paper was mainly the result of researchers' desire to cite any possible research that contributed to the findings, with much of the funding coming from the National Natural Science Foundation of China. (Another funder listed was USAID's Predict program, which helped collect animal viruses and also funded EcoHealth.)

"As described in the paper, all but two of the viruses cultured in the lab failed to even replicate," he said. "None of them had been manipulated in order to increase their ability to spread, all the researchers did was insert S [spike] proteins in order to gauge their ability to infect human cells."


Kessler added that "much of that work [described in the grant] wasn't done because the grant was suspended. But GoF was never the goal here." As he put it, "gain of function research is the specific process of altering human viruses in order to increase their ability (the titular gain of function) either to spread amongst populations, to infect people, or to cause more severe illness."
But Farah doesn't care about facts -- he has an enemy to try and destroy from his diminished, financially challenged platform. So he ranted some on in his May 25 column:
It's time for him to go.

The man in charge of finding out to truth of how the deadly COVID-19 virus came to be.

Dr. Anthony Fauci, the highest paid man on the U.S. government's payroll.

[...]

Fox's Tucker Carlson Monday provided shocking details of Fauci's "lies."

They are legion.

He knows China has been hiding the truth as he has.

Meanwhile, those of us that pursued the truth have been vilified, shunned, canceled.

The Chinese-controlled World Health Organization abruptly lost funding from the U.S. government during President Trump's reign. But it was reinstated by Joe Biden, without preconditions and with full funding, ensuring the cover-up would continue.

Is there something that needs investigation more?

The virus played such an important role in the U.S. election. Should we start by investigating that?

Think of all the disinformation that has been spun since Trump left office.

Heaven help us!
Farah is making the mistake of trusting a fellow conspiracist in Carlson, whose attacks on Fauci have fallen apart.
The next day, Farah tried to make a big deal out of Fauci saying in 2017 that he expected President Trump to have to deal with a surprise disease outbreak during his presidency -- a threat all presidents have had to face. But Farah downplayed that part, instead adding: "Can anyone think why it would not be a surprise to Fauci? He helped develop it!"
On June 4, 2021, Farah went on a tirade about Fauci being an evolutionist:
I don't believe in evolution. I believe it's a fairy tale. I believe God made us in His image – just as the Bible describes. Why should we not believe God about the way mankind was created but believe He sent a Messiah who could give us eternal life and forgive our sins?

Evolution is not a theory worth science's time – and time is what it needs, desperately.

But Fauci gave it all away. He was a phony from the beginning. And Trump tolerated him. Every president makes mistakes. This one was a doozy.

It's not surprising that Fauci got away with it – citing, as it were, "evolutionary theory."

This disease, COVID-19, the China virus, came out of the Wuhan Lab. That's where it was birthed. But Fauci very much wants to blame God for his mistake. And Fauci helped invent the virus with his funding of research at the lab. Whether it was a mistake or not, Fauci was hoping it would be a Frankenstein monster he helped to create.

He got his wish.

He was in on it – the whole enchilada. The Big Steal – everything. He gave it away – plus his career.

But there's something else he gave away. His humanity – even his very soul, unless I'm wrong and he plans to repent of his ghastly sins.

When a doctor turns into a villain whose actions lead to the death of millions to get his way, it's beyond sick.

Gov. Andrew Cuomo and Fauci should be prosecuted. They would look good together in a prison cell.
That's our Joseph Farah: thinking everyone else is evil, but the lies he has published at WND are totally justified.
Farah's July 27, 2021, column started off by praising Trump for the COVID vaccine: "Yes, there are vaccines apparently capable of mitigating though not negating the effects of the deadly virus, developed in record time in the first year of the pandemic to the credit of ONE MAN – President Donald Trump." The vaccine is great, he insisted, "but only when each person can freely evaluate the risks and benefits of the vaccine and receive it if they so choose.'
But Farah unsurprisingly returned to Fauci Derangement Syndrome:
Then there's the equivocal Dr. Anthony Fauci, who certainly shares a lot of responsibility and blame – yet who remains on this nation's payroll as the most highly paid of experts. He invested American taxpayers' money in the Wuhan biolab's monstrous experiments that should be investigated as bio-warfare.

Of course, Biden shows no interest in that – neither does he show any effort to discourage immigration from around the globe. He has refunded, with our tax dollars, China's best coverup tool – the World Health Organization.

Do I have this about right?

Could there be a greater contrast between the Trump and Biden administrations? Absolutely not!
Actually, even the U.S. intelligence community has rejected the idea that COVID-19 was developed as a bioweapon.
In his Nov. 28, 2021, column, Farah found a conspiracy in the naming of the omicron variant:
The World Health Organization, a lackey for the Chinese, skipped the Greek letter "Xi," as in President Xi Jinping, and chose "Omicron" as the name of the newest COVID variant, to avoid "stigmatizing a region."

For scientists, emergence of the variant likely raises concern around the mutation and effect of the virus, but for Greek alphabet fans, it raises the question, how did we get from "Mu" to "Omicron"?

According to Paul Nuki, the Global Health Security editor for the Telegraph, an anonymous WHO source has confirmed the letter "Xi" was skipped to "avoid stigmatizing a region."

It is seemingly the case that the "region" the WHO hopes to preserve from "stigmatization" is President Xi, the strongman of China.

[...]

To summarize, the World Health Organization is a compromised organization, beholden to an authoritarian dictator who is petty enough to apparently ensure that the letter "Xi" was skipped to protect himself from any blame for the virus. Skipping over the letter signifies the deep influence of China over the organization.

It signifies that the WHO is willing to employ social justice jargon around "stigmatization" to defend a regime that sends Muslim Uighurs to concentration camps.
Farah kept up the misinformation in a December 2021 column:
One thing we can be sure of with viruses: You better hope no one, like the Chinese Communist Party or Anthony Fauci, crosses one of these deadly bioweapons with the common cold.

That would be really bad – no matter how it happened.

Well, guess what? It has happened! Somehow we're being told, in otherwise hushed tones, that the omicron variant of the original virus that causes COVID-19 (read China-Fauci flu) "may have picked up genetic material from another virus that causes the common cold," the Washington Post reported Saturday.

It was a very short and seemingly innocuous new story. I wouldn't have seen it if someone had not sent it to me. I wish I hadn't! Sometimes the news is so bad, I wish I had gone into a different business.

They didn't just bury the lead. They buried what could be the story of the decade!

[...]

The blessing is, while omicron is easier to catch, it seems to be a snap to get rid of – or so it seems they're telling us now. But who knows what they'll be telling us tomorrow?
In fact, the omicron variant -- like all COVID variants --is "genetically distinct" from the common cold, and it appears to be more dangerous than the common cold, especially for those who have not been vaccinated.

Farah concluded with one last bit of conspiracy-mongering: "That's also why we should not be tolerating how we're being denied prescriptions for a host of safe therapeutics that can be used for treating even the original COVID-19. For some reason, the Big Pharma kingpins won't allow most of them to be readily available to the American people."

Farah is continuing to fall for his own website's propaganda against COVID vaccines. He ranted in his July 22 column:
Joe Biden promised Americans that if they got vaccinated they could not and would not get COVID-19.

Another promise broken.

In fact, to prove it was a lie, after Biden received four shots, he contracted the virus, experiencing symptoms and being isolated from his staff.

To prove he's a serial liar, Biden answered a question about his latest plans to address a rise in the disease. "Getting vaccinated," he insisted.

He's not the only one sticking to the script.

Biden's top coronavirus adviser, Dr. Anthony Fauci – who tested positive for COVID-19 last month after being quadruple vaccinated – acknowledged in a recent interview that the COVID vaccines "don't protect overly well" from infection. But he maintained they still have value.
Farah appears to be unable to comprehend the fact that the Omicron variant is more contagious than previous variants and it evades protection from the then-current vaccine -- though the vaccines do continue to offer protection against serious illness and death, as evidenced by the fact that neither Biden nor Fauci fell seriously ill. Still he continued:
But an analysis of Pfizer and Moderna COVID vaccine trials found the mRNA shots are more likely to land a recipient in the hospital than to provide protection from a severe adverse event. The findings were similar to those of a recent pre-print analysis that found "no evidence of a reduction in overall mortality in the mRNA vaccine trials." And a new study published in the New England Journal of Medicine found that two doses of the mRNA vaccines increased the risk of COVID-19 infection during the omicron wave.

That's what the DATA shows.
Wrong. As ConWebWatch documented, WND and other anti-vaxxers misinterpreted that study, which actually said the (slightly) higher risk of hospitalization was only for those who had received only the initial two-shot vaccination, but it was lower for those who had gotten fully vaccinated with boosters and lowest for those who had been previously infected and were fully vaccinated.
Farah went on to cite COVID misinformers like Robert Malone, Peter McCullough and Harvey Risch, going on to rant:
Remember what Biden said when mandating the shots? He warned last December of "a winter of severe illness and death for the unvaccinated." And he scolded the COVID vaccine skeptics by repeatedly declaring the nation is experiencing a "pandemic of the unvaccinated."

Dr. Peter McCullough, a prominent cardiologist, epidemiologist and critic of the COVID vaccines, wondered Thursday how Biden will walk back that statement.
No walkback is necessary: unvaccinated people made up a notable majority of COVID deaths during last winter's surge. Farah concluded:
However the consensus among physicians and scientists has been that, regardless of vaccination status, the current BA.4 and BA.5 omicron subvariants, while very contagious, present with mild symptoms in most people.

I'm glad I never yielded to "experts" by taking the "vaccine," if you could call it that.
In fact, hundreds of Americans continue to die every day from COVID, and omicron is the strain they're dying from -- and the unvaccinated are still the primary victims. It's sad to see someone who is still recovering from a series of strokes treat his own life so cavalierly in an attempt to prove a political point.
The latest from