MRC's Poor Upset That Newspaper Covers Local News
Topic: Media Research Center
The MRC's Jeff Poor has issued this tweet: "Really Washington Post? You dedicate 1/3 of your Metro frontpage to Prince Georges Co. getting a Wegman's grocery?"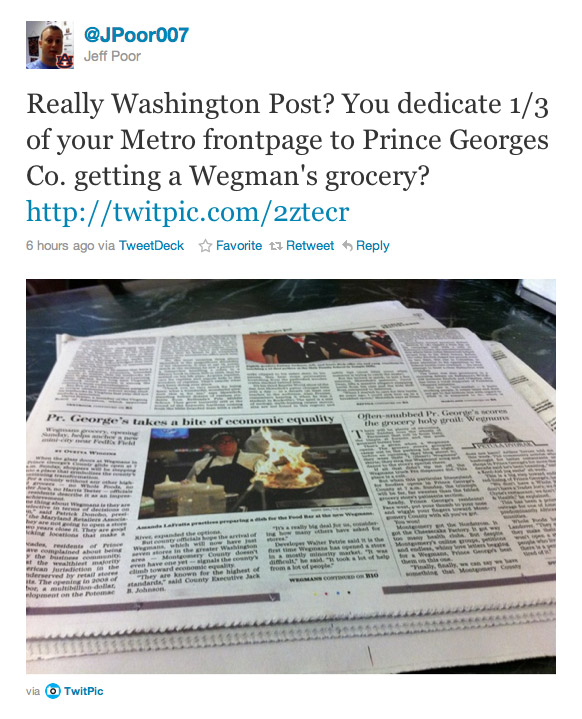 Well, gosh, we wouldn't want a newspaper to report on anything happening in its readership area, would we? Especially the creation of 650 jobs in a down economy by a retailer with cachet in an area of the Washington region that has traditionally not attracted such retailers? Nah, that's not worth front-page coverage at all.
Wait -- doesn't Poor work for the MRC's Business & Media Institute, which you'd think would be excited about positive economic news in the newspaper? He sure does. Now we remember: Poor and Co. are not interested in positive economic news if the president is a Democrat.
Posted by Terry K. at 7:03 PM EDT