WND's Unruh Perpetuates Lies About Sanger, Kinsey
Topic: WorldNetDaily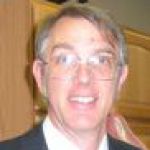 Promoting a conference claiming to "connect the dots between Margaret Sanger's Malthusian philosophy and belief in promiscuity and hatred for marriage … to the pseudoscience of Dr. Alfred Kinsey discovered by Dr. Reisman," Bob Unruh writes in an April 22 WorldNetDaily article:
Thomas Malthus was a 19th-century professor who believed poverty and hunger were symptoms of a population crisis, and the solution was to prevent the growth in the numbers of certain groups of people.

Margaret Sanger, the founder of Planned Parenthood, built on that concept of eugenics, at one point saying she did not want word to get out that a goal was to reduce the black population.

Moving further was Alfred Kinsey, the infamous Indiana professor who assembled data on the sexual performance of children as young as five months, and Bernard Nathanson, one of the founders of the National Abortion Rights Action League.

So what do all their life accomplishments have in common?

Deception.
You can add Unruh to that list, based on the above. He takes Sanger's statement out of context to falsely portray her as a murderous racist. As we've documented, while Sanger embraced eugenicist ideas that were popular during her lifetime, she was not racially driven.
Unruh is alluding to a statement Sanger made regarding a birth-control initiative focused on the black community known as the "Negro Project," in which she is quoted as saying that "We do not want word to go out that we want to exterminate the Negro population and the minister is the man who can straighten out that idea if it ever occurs to any of their more rebellious members" -- a statement frequently taken out of context by right-wingers.
But as FactCheck.org reports, the Margaret Sanger Papers Project states that Sanger's statement, in fact, refers to the fact that "Sanger recognized elements within the black community might mistakenly associate the Negro Project with racist sterilization campaigns in the Jim Crow south, unless clergy and other community leaders spread the word that the Project had a humanitarian aim."
Later in his article, Unruh repeats discredited allegations by anti-Kinsey obsessive Judith Reisman -- who is speaking at this conference -- that "Kinsey solicited and encouraged pedophiles, at home and abroad, to sexually violate from 317 to 2,035 infants and children for his alleged data on normal 'child sexuality.' "
Riesman is the real liar here, but since she's an author published by WND, Unruh doesn't want you to know that.
Posted by Terry K. at 9:45 AM EDT
Updated: Sunday, April 26, 2015 6:31 PM EDT