Hateful MRC Squicked Out By Animated Same-Sex Kiss
Topic: Media Research Center
T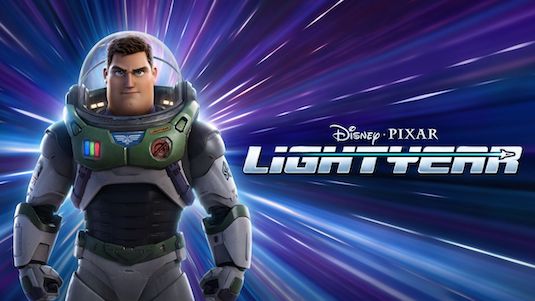 he highly homophobic Media Research Center was predictably squicked out by a completely inoffensive (to normal people) same-sex kiss in the animated Disney film "Lightyear," a prequel of sorts to its "Toy Story" series. Michael Ippolito used a June 22 post to bizarrely cheer that the film didn't do as well at the box office as it supposedly could have and bizarrely insisted that the the movie's audience could only have been "groomers":
The latest Toy Story spin-off, "Lightyear," which caused controversy over a same-sex kiss scene, had a lackluster opening, according to The Daily Wire

Over its three-day opening weekend, the film made a total of $51 million, an understatement considering the marketability of the Toy Story franchise. Comparatively, Toy Story 4, released in 2019, opened at $121 million.

[...]

Prior to the film's box office bomb, lead actor and famous lefty loony Chris Evans had called those who did not want LGBT propaganda in a kids' movie "idiots."

"The real truth is, those people are idiots," Evans stated in an interview with Reuters on Tuesday. "Every time there's been social advancement as we wake up, the American story, the human story is one of constant social awakening and growth and that's what makes us good."

For "Captain America," a lesbian kiss is as American as apple pie.

Perhaps the true reason for the film's abysmal failure is that Disney has once again produced another terrible movie solely to appease their woke audience. For the groomer kingdom, it's politics over profit.

Fortunately, they got an expensive lesson about what happens when you "get woke, go broke."
It's a sign of how much Ippolito and his MRC co-workers absolutely despite the mere existence of LGBT people in real life that they get wildly offended at fictional ones too and screech that people who simply acknowledge their existence must be smeared as "groomers."
Ippolito returned to spew more hate at the movie in a July 7 post, which he began by lazily repeating himself:
Get woke, go broke! After years of shoving leftist propaganda into children's entertainment, Disney has learned a hard lesson in playing identity politics..

According to BoundingIntoComics, cry-baby "Lightyear" Director Angus MacLane is attacking critics after getting beat by "Minions: The Rise Of Gru."
Ippolito went on to whine that "McLane does not cite the lesbian kiss scene backlash as the reason for "Lightyear's" flop but blames internet trolls," then ranted that hewas trying to "convey some grand political message" by acknowledging LGBT people exist.
Only at the MRC is it "political" to acknowledge the mere existence of certain people.
Posted by Terry K. at 3:14 PM EDT