MRC Still Complaining That TV Shows Critique Cops
Topic: Media Research Center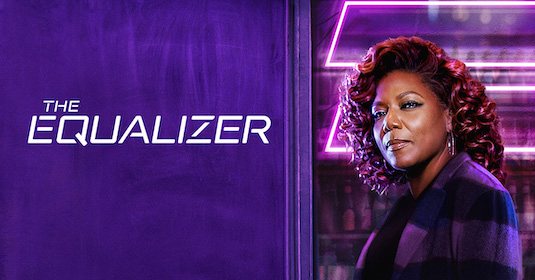 The Media Research Center is keeping up its recent narrative of attacking TV shows that don't praise law enforcement unconditionally. We've already noted its hate for the crime drama "61st Street," and it has attacked other shows as well. Dawn Slusher complained in a Feb. 27 item:
It's no secret how CBS's Magnum P.I. reboot feels about police officers. They've previously defended BLM violence as "patriotism," labeled police as "the bad guys," and claimed good cops are "guilty by association." On Friday, they continued their hateful bias with a storyline so far-fetched it would almost be laughable if it weren't for the serious repercussions it could have on this dangerous anti-cop climate in which a record number of police officers are being attacked and murdered across the country.
Slusher glossed over the fact that cops in this storyline are crooked and working to protect their corrupt boss; instead, she's mad that a policeman in uniform -- despite being clearly corrupt -- was shot by Magnum:
Magnum suggests they celebrate "taking down a bunch of crooked cops."

I guess we should be grateful they aren't promoting an ACAB message, but this storyline is still dangerous because it adds fuel to our hateful anti-cop culture at a time when ambush attacks against police officers were up 91% in 2020 and an historic number of officers were shot in the line of duty in 2021 - 346. Of those shootings, 63 were fatal.

No one's rooting for bad guys, but knowing how many good cops have been gunned down makes this show's tone-deaf depiction of a uniformed officer being shot in cold blood very unnerving. Thank God Magnum P.I. is followed by Blue Bloods, which has consistently backed the blue and accurately depicted the sacrifices police heroes make for our protection. Hopefully their messaging will cancel out Magnum P.I.'s anti-cop agenda.
Slusher is lying, of course. It's clear from the episode (even if Slusher doesn't make it so) that "Magnum" is not "anti-cop" -- it's anti-corrupt cops. Of course she would like the pro-cop propaganda of "Blue Bloods"; indeed, the following week she praised an episode of "Blue Bloods" for having "touched on the challenges faced by officers in today's anti-cop culture and delivered a powerful storyline that defended the honor of our heroes in blue."
A March 7 post by Elise Ehrhard complained that "The Equalizer" didn't follow right-wing narratives on anti-Asian attacks by blaming black people for them:
The CBS series The Equalizer became a hit last year by keeping its focus on entertaining an audience. This year, it's determined to abandon that successful strategy in order to hector its viewers with left-wing ideology instead.

In this week's episode, 'Chinatown,' on Sunday, the show tackled the issue of anti-Asian attacks in New York City. It portrayed the culprits as ignorant, working-class white guys who get away with crimes because of a racist and indifferent police system. The episode avoided an elephant in the room -- the majority of anti-Asian attacks in major U.S. cities are black-on-Asian crimes, according to U.S. Justice Department statistics.

But uncomfortable conversations were out-of-the-question in the episode. The show instead relied on a clichéd woke narrative about a group of working-class white males stalking Asians in New York City's Chinatown.
Ehrhard went on to complain that "In 2020, Democrats falsely accused then-President Trump of scapegoating Asians because he criticized communist China's role in the Covid-19 pandemic" -- but she didn't explain how it was "false."
A May 9 post by Ehrhard complained that an episode of "S.W.A.T." featured a right-wing militia that was anti-cop:
The "no cops" part is an intriguing addition to the list, considering there is a real domestic terrorist organization that has called for the abolition of police. Oddly, the episode never mentions Black Lives Matter (BLM) when discussing anti-cop rhetoric. Is Hollywood now going to pretend that this is a right-wing issue instead?
By contrast, more than 50 active or retired law enforcement, military or government service employees took part in the Capitol riot, so that plotline may not be as far-fetched as Ehrhard wants you to think.
Posted by Terry K. at 9:32 AM EDT