CNS Columnist Still Afraid Minorities Might Get Better Access To COVID Testing, Treatment Than White People
Topic: CNSNews.com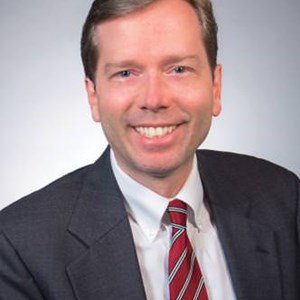 CNSNews.com columnist Hans Bader's commentary has long been weirdly fixated on the possiblity that non-white people might be getting more access to COVID vaccines and treatments than white people like him. He served up another version of this in his Jan. 3 column:
New York City has been putting coronavirus testing sites in mostly non-white neighborhoods, rather than mostly white neighborhoods. That is illegal racial discrimination. Just as bombing a bus because most of its passengers are black is racially discriminatory, giving an area benefits because of the race of most of its residents is racially discriminatory. For example, an appeals court ruled that deliberately putting public housing in "predominantly white" areas was racially discriminatory and thus presumptively unconstitutional, in Walker v. City of Mesquite (1999). Similarly, the Supreme Court ruled that redrawing a city's boundaries to exclude 99 percent of its black voters was unconstitutional, in Gomillion v. Lightfoot (1960).

[...]

Staten Island's mostly white South Shore — despite one of the city's highest coronavirus rates — is not among those 31 priority neighborhoods. Staten Island has 13 city testing sites, all on the more heavily non-white North Shore.
Yet we don't recall Bader complaining about racial bias in 2020 when white neighborhoods had more access to COVID testing than minority neighborhoods. Nor id he acknowledge that blacks amnd Latinos do, in fact, tend to have higher COVID infection and death rates than whites do.
Despite his racially charged argument being a very weak one, Bader continued:
New York State is also discriminating based on race in access to life-saving medical treatment. "NY State Department of Health warns they don't have enough Paxlovid or Monoclonal Antibody Treatment and white people need not apply," notes the New York Post's Karol Markowicz. As the New York State Department of Health explains, "non-white race or Hispanic/Latino ethnicity" is a "factor" that can qualify you for access to "antiviral treatment" such as Paxlovid or molnupiravir.

"That means that a healthy twenty-year-old Asian football player or a 17-year-old African-American marathon runner from a wealthy family will be automatically deemed at heightened risk to develop serious COVID illness — making them instantly eligible for monoclonal treatments upon testing positive and showing symptoms — while a white person of exactly the same age and health condition from an impoverished background would not be automatically eligible," observes journalist Glenn Greenwald.

[...]

This use of race as a factor is unconstitutional. The Supreme Court has ruled that preferences for racial minorities are presumptively unconstitutional, and that even if minority groups have faced "societal discrimination," that is not a reason to give them a preference.
The fact that Bader is turning to professional right-wing (and right-wing friendly) grievance-mongers like the New York Post and Glenn Greenwald. But Bader deceptively edited New York state's guidance on access to the drug. The state said that non-white race or Hispanic/Latino ethnicity" is a "risk factor"; Bader edited out thte word "risk."
As he has before, Bader insisted that minorities' increased risk for catching and suffering from COVID is no reason white people should be inconvenienced:
Even if certain minorities were more likely to have risk factors for COVID-19, New York State would still not be allowed to give those minorities a preference, or use their race as a proxy for such risk factors. The Supreme Court says the government is only allowed to use race as a "last resort," after race-neutral remedies have been tried. If poverty puts people more at risk for COVID-19, the the government can give preference to the poor, but it can't give preference to an entire race, just because its members are often poor. That would be impermissibly using race as a proxy.
As Media Matters noted -- but Bader didn't -- none of these New York guidelines prohibit white people from receiving the treatments if they meet the eligibility criteria. But it seems that Bader, as a white guy, doesn't want to have to deal with possible competition.
Posted by Terry K. at 6:01 PM EST
Updated: Wednesday, February 16, 2022 6:04 PM EST