MRC's Claim That CBS Lied Is A Lie
Topic: Media Research Center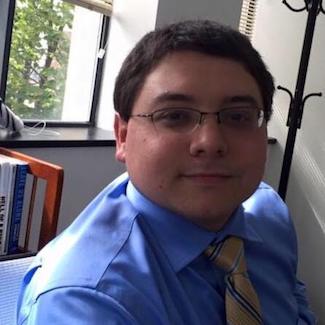 The Media Research Center is going off the deep end in its desperate campaign to protect President Trump and the gun lobby in the wake of the El Paso and Dayton massacres. So much so, in fact, it's actually spreading lies.
The MRC's Nicholas Fondacaro went on a tirade against CBS in an Aug. 5 post, attacking the CBS Evening News for featuring survivors of the Parkland massacre, then smearing the Parkland survivors as whiners for highlighting the lack of progress in "their efforts to push gun control."Fonbacaro's attack then devolved into outright falsehoods (extraneous bolding in original):
Diaz began by introducing the audience to Delaney Tarr, who she noted was a "Parkland survivor-turned social activist." After Diaz reported that Tarr "helped start March for Our Lives, the national movement against gun violence that grew out of last year's school massacre," she erroneously declared that "566 mass shootings" have occurred since the group was founded.

That statistic was an absolute lie. By no reliable and/or reasonable measure have there been that many mass shootings. It was a statistic cooked up by anti-gun special interest groups trying to scare people into banning guns. If that number were true, then CBS News would be failing to do their jobs because they've only reported on a fraction of a fraction of them.
Actually, the absolute liar here is Fondacaro. The number is not a lie -- and it is a reliable and reasonable measure. The South Florida Sun-Sentinel details:
As lawmakers mulled over how to prevent more gun violence after 17 students and teachers were killed in Parkland early last year, 566 more mass shootings have devastated the country since.

Two of the deadliest incidents traumatized El Paso, Texas, and Dayton, Ohio, this weekend when 31 people were shot and killed in the two cities in less than 24 hours.

The horrifying attacks brought to 608 the number of people who have died from mass shootings across the country since the Feb. 14, 2018, Parkland shooting — equal to more than one per day, according to data from the Gun Violence Archive, a nonprofit that tracks gun-related incidents.

The data goes beyond the highly-publicized mass shootings at malls and schools, and includes accidental shootings, domestic disputes and gang violence. It defines a mass shooting as four or more people killed or injured. The casualty numbers include the shooter.
Since Fondacaro lied about the number, the rest of his screed discredits itself. It didn't have to be "cooked up," and the purported agenda is irrelevant -- indeed, contrary to Fondacaro's rant, the Gun Violence Archive says it "is not, by design, an advocacy group" and only seeks to provide "independent, verified data." Why does Fondacaro have a problem with such data?
Fondacaro's assertion that CBS failed to do its job by not reporting on every single one of those 566 mass shootings is a disingenuous, bad-faith attack. He might want to check down the hall with with the MRC's "news" division, which also didn't cover every single one of those shootings. Would he ever say out loud that CNS didn't do its job? Not if he wants to keep his.
Fondacaro is proving that the MRC has pretty much abandoned anything resembling "media research" and cares only about making partisan attacks and forwarding pro-Trump narratives.
UPDATE: In a Twitter exchange, Fondacaro defended his false attack, citing a lower number from another source that used a different formulation and failing to understand that this does not render the existence of the 566 number to be an "absolute lie."He then went on to demand that we issue a correction, even though we proved him wrong.
As of this writing, Fondacaro's false claim remains uncorrected.
Posted by Terry K. at 7:15 PM EDT
Updated: Friday, August 9, 2019 2:27 PM EDT