MRC Doesn't Understand Anime
Topic: Media Research Center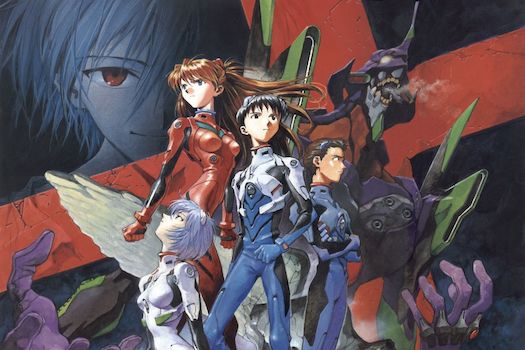 What happens when someone writes abgout something they clearly know nothing about? You get a July 10 NewsBusters post by Matt Norcross:
Most Japanese animation, or "anime," that comes out is weird, but it can be very fun to watch. Other movies and shows made in this technique, however, may make you want to take a shower once you're finished watching. The Netflix re-release of the influential 1995 series Neon Genesis Evangelion on June 21 started off as the former, but then turned out to be the latter in one of the most nihilistic shows I've ever seen.

The show focuses on three teenagers struggling with mental illness, Shinji Ikari (Casey Mongillo) with daddy issues, Asuka Langley Soryu (Stephanie McKeon) with depression and mommy issues, and Rei Ayanami (Ryan Bartley) who realizes she's a God-like being. All three have been tasked by a division of the United Nations (of course the UN is made a hero) called NERV to save the world from monsters (called Angels) with giant robots known as the Evangelion.

It starts off as your standard giant robot cartoon, only with the robots bleeding. But after episode 18 it all goes downhill in terms of content by getting darker and more cynical as it progresses. It's no wonder many reviewers have compared it to the graphic novel, Watchmen. Episode 19, titled Introjection, actually begins with Shinji threatening to kill everyone at NERV after his estranged father forced him to injure his friend.

But the 26-episode series is nothing compared to the confusing and trippy theatrical movie which serves as the show's conclusion, The End of Evangelion. That movie has body dismemberments, blood splatter, sexual content (the film actually begins with the young teenage main character masturbating), brief showings of drawings of body dismemberments done by abused children, and ends with Shinji destroying the world by wishing everyone would die.
We at ConWebWatch are anime nerds, and at the risk of sounding like obsessive fanboys (though we are not huge fans of this show), Norcross has completely missed the entire point of "Evangelion." It's a messed-up show in many ways, just not in the way Norcross thinks it is.
The reason there's a lot of "bleeding" is that the Evas are biological in origin, not the giant robots we are led to believe they are at the beginning of the series. Also, Rei is not a "God-like being"; she's the reincarnation of Shinji's mother whose soul is transferred to a different body (several clone bodies are kept in a vat) every time she dies. And while NERV is nominally a U.N. agency, it faces much more influence from a separate organization called SEELE, which has a separate agenda. Reducing Shinji and Asuka to their respective "daddy issues" and "mommy issues" also misses the point; it's in part about the show's creator working thorough his own depression, and in part about what happens when kids with such issues are forced to save the world.
But understanding the story isn't why Norcross hate-watched "Evangelion"; it's to attacking anyone who praises the show. but he has to go far afield to find that, bashing an anime fan magazine for "gushing over the show's love for the UN and misuse of Christianity." Of course, given that Christianity is a small minority in a Japan that's dominated by Shinto Buddhism, it's misused in anime in general. But Norcross overlooked another line in that same fan magazine article that counters his view of the show:
Still, it's too easy to read Evangelion as pure nihilism. Yes, Anno created Evangelion while battling depression, and Shinji's self-hatred, timidity, and frequent refusal to "just pilot the robot" will feel all too familiar to anyone who's experienced depression. But in the end, all of the robots and the monsters and the allusions to Christianity exist to guide Shinji out of his spiral of self-hatred. In one scene Shinji's father is described as being "not adept at living," and it's a concept that rings out throughout the series. Ultimately, Evangelion is about learning to live, even when things seem utterly bleak. Even at the end of the world.
(This may be the first time that the MRC has painted an anime fan magazine as a purveyor of "liberal bias.")
Again, Norcross has no interest in understanding "Evangelion," concluding his piece by glibly dismissing it as "an ultraviolent Japanese animated cartoon with mentally ill teenagers as heroes" and huffing: "Overall, if you don't like confusing content, flashing lights (there are a LOT of them throughout the show), bizarre imagery, ultraviolence, glorification of mental illness, and getting depressed, this is definitely not the series for you."
Nor is the series for you if, like Norcross, you have absolutely no interest in spending time understanding why its story is the way it is, or you refuse to break out of your right-wing media bubble to understand even the basics of anime.
Posted by Terry K. at 2:32 PM EDT